If you are reading this post, you are looking for ways to increase user productivity with Salesforce. User productivity means convenient access to structured and unstructured information, which improves the user interface of applications and channels.
Over the years, Salesforce has incorporated and enhanced many features to improve user productivity. Many of these additions have been cloud-specific. Nevertheless, clever and strategic usage of these Salesforce features can help you solve the big conundrum of user productivity.
This blog will brief you on Salesforce features that drive user productivity and adoption manifolds. Every little step counts, from keeping a check on the day-to-day team operations to taking care of the big picture.
Before we jot down selected Salesforce features, let us take a look at the possible hindrances you may face en route to better productivity.
Reasons for Low Productivity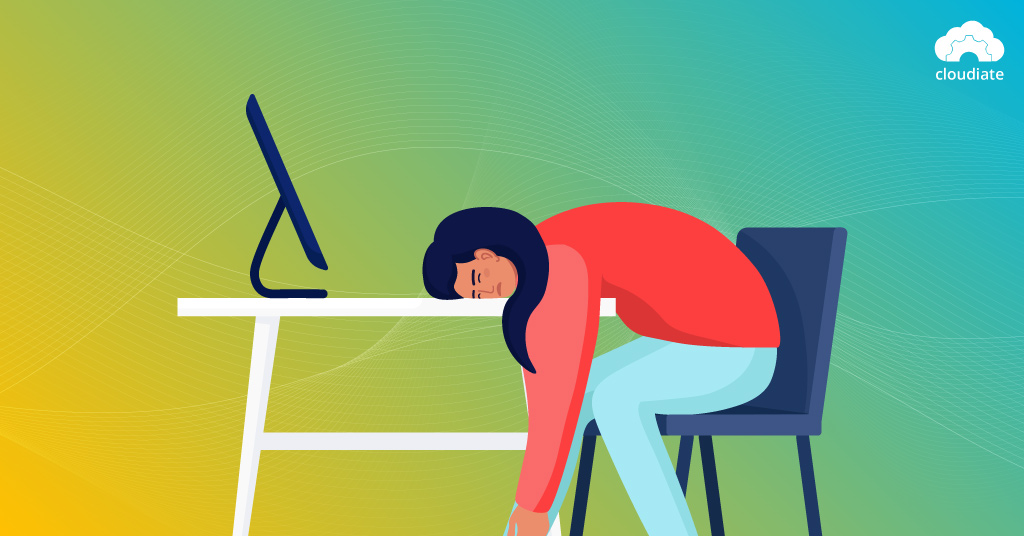 There are many possible areas where your organization may falter. It does not matter if you are running a tight ship. Your work culture may have many loopholes you are unaware of. They could invisibly contribute toward minimum productivity.
The following are a few areas that might need attention:
Low-quality sales and marketing systems that are not automated.
Poor acknowledgment of employees' efforts.
Absence of regular and purpose-driven meetings that comprehensively study shortcomings in the workflow.
Inability to schedule duties and responsibilities effectively.
By adopting quality Salesforce features like the Lightning Platform, you compensate for such problems.
Salesforce Features that You Need to Adopt Today!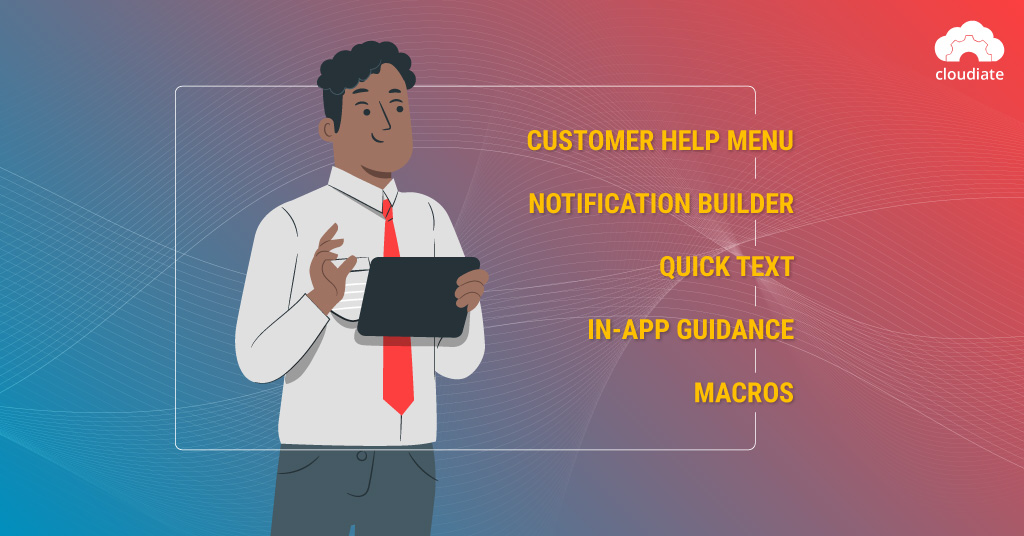 As we've said before, Salesforce has added several features that partner-enterprises can explore and benefit from overtime. Some of these features are:
1. Customer Help Menu
We cannot talk about user productivity enhancement without mentioning the Customer Help Menu Salesforce feature. The Salesforce Summer '19 update allows companies to customize the 'Help Menu' to display business-specific information to users.
Until now, enterprises could not customize this menu from their end. This Lightning update enables system administrators to directly build navigational content into the 'Customer Help Menu.'
In addition, this Salesforce feature leaves it up to you to turn off default Salesforce content for non-Admin users.
The only difficulty associated with this feature is that it becomes your responsibility to update the contents of your additions on the Help Menu. Else, it does not differ much from Salesforce's default documentation feature.
2. Notification Builder
Salesforce now enables Admins to curate and push customized notifications without the assistance of Apex. This Salesforce feature works on the Process Builder functionality and Notification Types.
In addition to a fully-automated system, a customized notification builder gives you more control over users' notification experience.
This feature has been around since  Summer '19 release. Like other Salesforce features, the Notification Builder facility is accessible by Lightning Experience users, in addition to Classic users as well.
3. Quick Text
Initially introduced as part of the Service Cloud product by Salesforce, it primarily focuses on driving Customer Service Agent productivity. Eventually, Quick Text was incorporated into the Sales Cloud.
Quick Text allows you to draft canner messages or predetermined responses to substitute repetitive content. Predefined message templates like these save ample time and improve productivity manifolds.
Users can select predefined canned messages to complete records using this feature. Amongst other Salesforce features, the Lightning Platform allows this by default.
4. In-App Guidance
the In-App Guidance, facilitates System Admins to install and deliver prompts and notifications to users as they please. With this feature, you have the freedom to create customized notifications.
You can even attach a link to the notification. Then, the user can dismiss the nudge or interact with the pop-up notification window. If you wish to time your notifications, you can reappear between set intervals.
The In-App Guidance feature provides two prompt templates. One is the Floating Prompt which lets you customize the message you want to deliver. The other is the Docked Prompt, which provides an extended text area and the option to shorten the message.
5. Macros
The last one on our list is one of the most popular Salesforce features. For users who have to click buttons to complete tasks recurrently, a pre-build Macro can seal the deal!
Macro executes a series of actions automatically without additional manual interference. Automating the clicks can help your sales team increase productivity by easing account management.
Selecting email templates and sending emails to customers, updating case status, etc., can all be wound up in a single click with Salesforce macros! This Salesforce feature works on a set of instructions that guides your system to complete a task.
Macros are perhaps your key to time-saving and productivity-boosting.
Get to Work!
It is essential to make your customer feel valued and maintain transparent communication. Salesforce can solve many of your concerns related to customer relationship management. Constant updating is another area that needs attention.
With Salesforce's assistance, you can make administrative changes to reap long-term benefits. If you need help working around the many features of Salesforce, get in touch with Cloudiate today! We at Cloudiate can walk you through developing and implementing Salesforce for you. We also offer support services for you during your journey with the CRM savior! So get in touch with us today!
Enjoyed reading this post? Bookmark our Resources section for similar guides, features, and stories on Salesforce.