Maximizing ROI and business impact are paramount for any organization investing in Salesforce. As a leading customer relationship management (CRM) platform, Salesforce offers immense potential to streamline processes, boost productivity, and drive revenue growth.
However, without proper implementation and optimization, businesses may end up underutilizing the platform and miss out on the transformative benefits it can bring. To bridge the gap, Salesforce implementation partners help companies harness their expertise to maximize ROI and realize the full potential of their Salesforce investments, paving the way for long-term success and competitive advantage.
It's worth noting that 70% of Salesforce implementations are led by partner experts. Partners provide strategic guidance, technical expertise, and innovation to help Salesforce customers achieve their goals.
This article explores the crucial role played by Salesforce implementation partners in maximizing return on investment (ROI) and driving significant business impact.
Understanding Salesforce Implementation Partners
Salesforce implementation partners bring in-depth knowledge, technical expertise, and valuable experience to ensure the smooth adoption and effective utilization of Salesforce products and services. The most popular Salesforce products and services among partners are:
Salesforce Sales Cloud
Salesforce Service Cloud
Salesforce Marketing Cloud
Salesforce Platform
The partner community is the go-to for 90% of Salesforce customers, as they depend on it for the implementation, management, and optimization of Salesforce products and services, aiming to achieve the highest possible business benefits. This trust is built by knowing the qualifications, industry knowledge and experience and the partners' capabilities.
Accelerating ROI through Salesforce Implementation Partners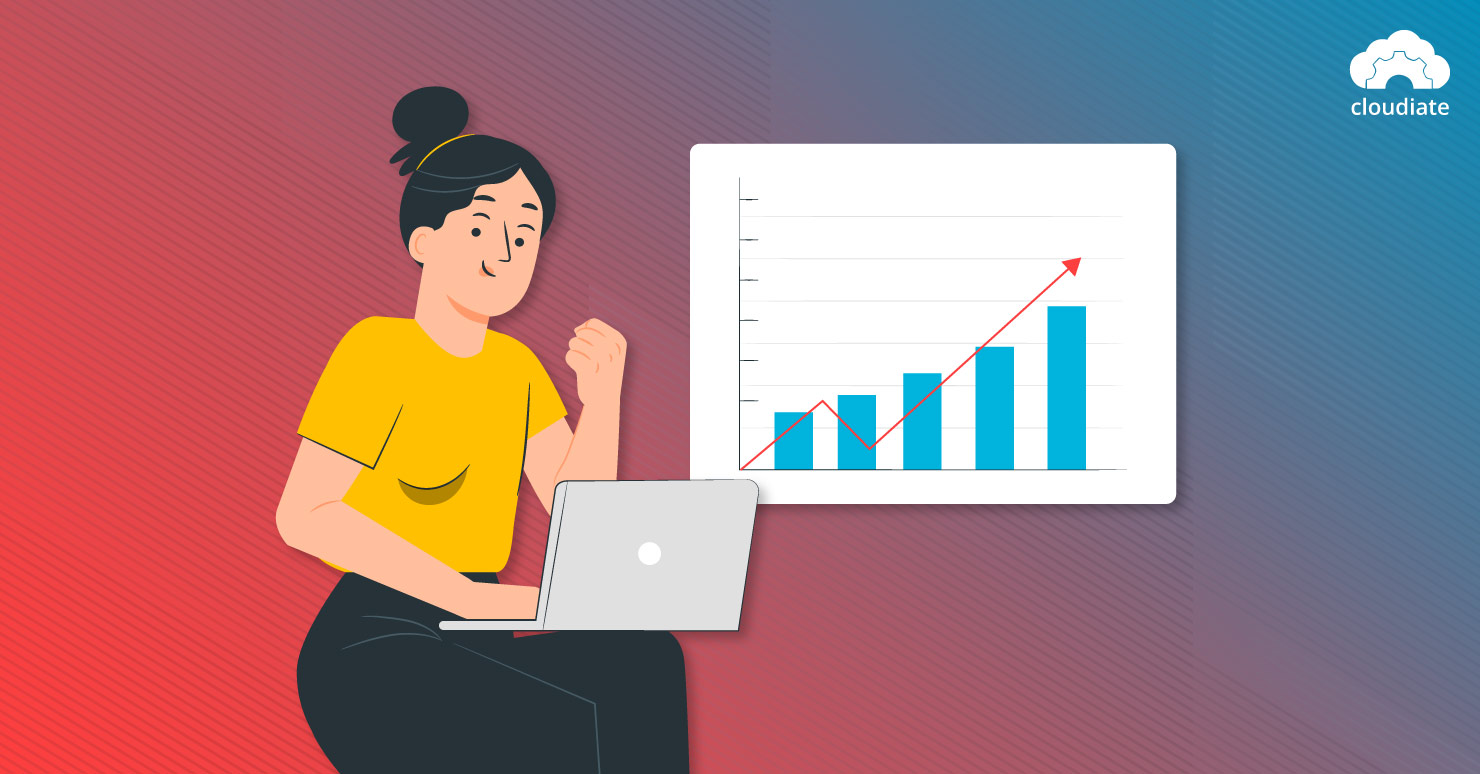 A Salesforce implementation partner help businesses accelerate ROI through various aspects like:
1. Technical Know-How
Salesforce implementation partners possess deep knowledge and expertise in Salesforce solutions. They also have expertise encompassing proficiency in programming languages such as Apex and Visualforce, as well as familiarity with Salesforce APIs.
They can help businesses assess their needs, design tailored solutions, and implement them effectively. With their guidance, businesses can avoid common implementation pitfalls and ensure optimal utilization of Salesforce.
2. Salesforce Experience
Salesforce partners possess an in-depth understanding of Salesforce products, services, and the platform itself. This includes their ability to configure and implement Salesforce solutions to meet specific business requirements.
Implementation partners also have experience across various industries and verticals. Their exposure to different scenarios and challenges enables them to provide valuable insights and best practices. Leveraging their experience, businesses can align Salesforce with their specific industry requirements and accelerate ROI.
3. Meet Business Goals
Strong business acumen is essential for partners to comprehend the unique needs of their customers and help them achieve their business goals. This involves assessing customer requirements, developing tailored solutions, and efficiently managing projects.
Many Salesforce implementation partners offer guarantees on their work. This provides businesses with assurance that they will achieve the desired outcomes. With guarantees in place, businesses can minimize risks and confidently invest in Salesforce, knowing that their implementation partner is committed to delivering results.
4. Resources and Certifications 
Salesforce implementation partners have access to a range of resources that businesses may not have internally. These resources include training materials, documentation, and dedicated support. By tapping into these resources, businesses can enhance their understanding of Salesforce and leverage its full potential.
Salesforce partners also possess certifications that further validate the partners' knowledge and skills. Salesforce offers a wide range of certifications like:
Salesforce Certified Administrator
Salesforce Certified Platform Developer I
Salesforce Certified Technical Architect
Salesforce Certified Service Cloud Consultant.
Salesforce implementation partners may pursue the certification from various avenues like Salesforce Trailhead, Salesforce Learning, Authorized Training Providers (ATPs) or Self-study.
Maximizing Business Impact with Salesforce Implementation Partners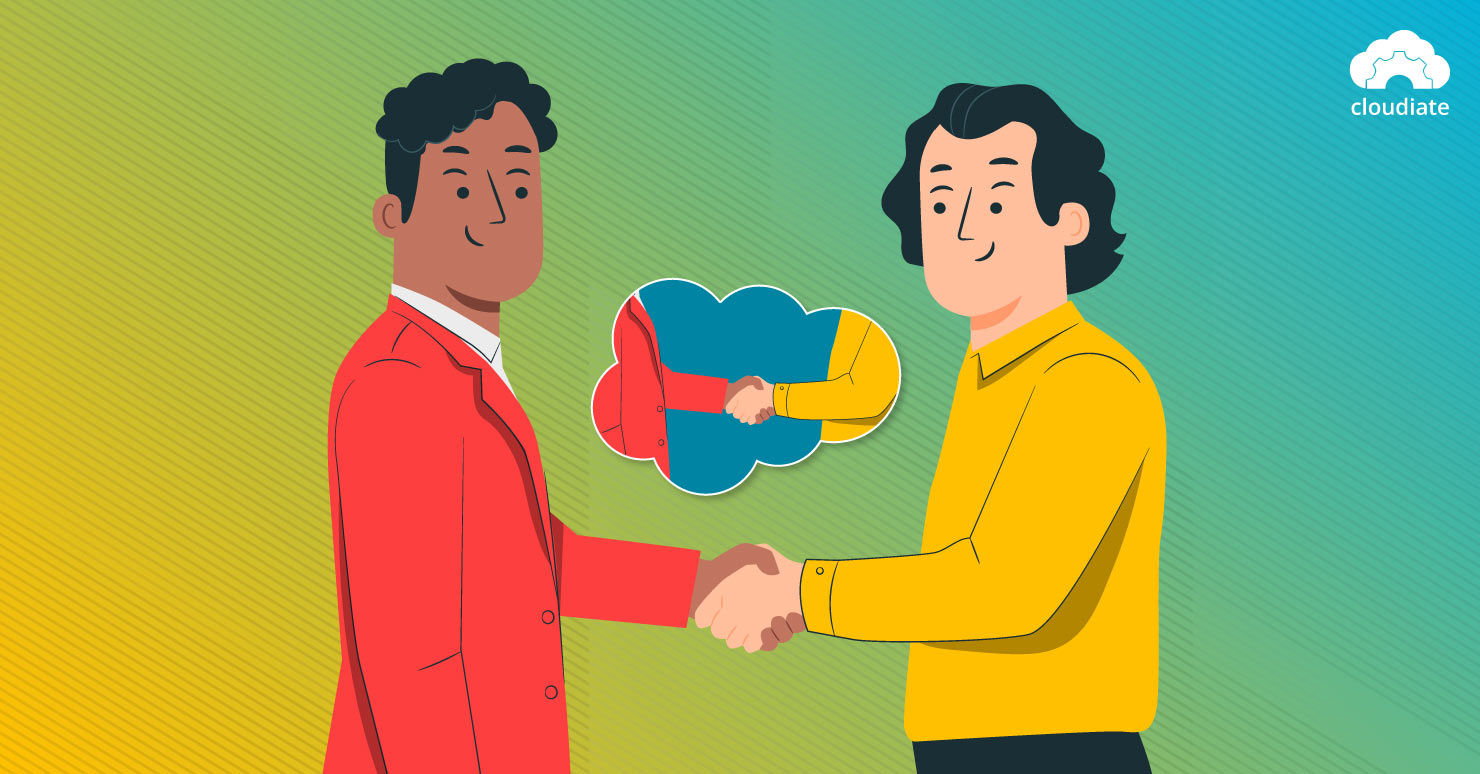 Augmenting Salesforce business impact requires leveraging advanced analytics and reporting capabilities and enhancing customer engagement and experience. Salesforce implementation partners help businesses fully utilize these capabilities and achieve their desired outcomes.
1. Leveraging Advanced Analytics and Reporting Capabilities
a. Tracking Performance
As a result of collaborating with partners, 86% of individuals were able to introduce novel innovations, while 83% were able to identify new tools or products to address pre-existing challenges.
Salesforce implementation partners can help optimize robust reporting features to track and analyze key performance metrics. With this, businesses can monitor sales performance, marketing effectiveness, customer satisfaction, and other crucial indicators. Insights from these reports help businesses identify areas for improvement and make informed decisions.
b. Data-driven Decision Making
Advanced analytics capabilities in Salesforce enable businesses to derive valuable insights from their data. 87% of Salesforce customers saw significant business growth after collaborating with Salesforce implementation partners.
They also help with building solutions that analyze trends, patterns, and customer behavior to help businesses make data-driven decisions regarding resource allocation, product development, and customer targeting.
2. Enhancing Customer Engagement and Experience
a. Personalized Customer Journeys
Salesforce implementation partners enable businesses to create personalized customer journeys by mapping interactions across various touchpoints. They understand customer preferences and needs and help businesses deliver tailored experiences that foster customer loyalty and satisfaction.
b. 360-Degree View of Customers
Salesforce implementation partners help with the integration of multiple data sources to provide a comprehensive view of customer interactions. This consolidated data from Salesforce, social media, marketing automation platforms, and more help businesses gain insights into customer behaviors and preferences. This knowledge enables personalized and relevant interactions across all channels.
How TLC Digitech Maximized Their Business Impact with Salesforce Implementation Partners 
TLC Digitech, a prominent hotel technology solutions provider in India, faced challenges related to customer data management and inconsistent customer experiences across its hotels. To address these issues, TLC Digitech partnered with Salesforce implementation partner Cloud Sherpas to implement Salesforce Sales Cloud and Service Cloud.
The Salesforce implementation enabled TLC Digitech to centralize customer data, enhance sales processes, improve customer service, and deliver personalized experiences. The outcomes of the Salesforce implementation for TLC Digitech were impressive:
Sales increased by 15% as a result of streamlined lead management and improved sales processes.
Customer churn was reduced by 10% due to enhanced customer engagement and service quality.
Customer satisfaction improved by 20% as personalized experiences and timely support were provided.
Employee productivity increased by 10% with a single platform providing access to all necessary information.
The TLC Digitech case study exemplifies how Salesforce, in collaboration with implementation partners, can help businesses improve customer experiences, boost sales, and reduce costs.
To Sum Up
In conclusion, Salesforce implementation partners play a critical role in maximizing ROI and driving significant business impact for organizations. By leveraging their expertise, experience, and resources, they help businesses fully utilize Salesforce's potential, resulting in improved customer experiences, increased sales, reduced costs, and long-term success.
Cloudiate, a registered Salesforce implementation partner, can help your business with strategic guidance, technical expertise, and innovative solutions to maximize ROI and achieve business goals. With a deep knowledge of Salesforce products and services, we enable businesses to streamline processes, boost productivity, and drive revenue growth.
Want to scale up with Salesforce? Contact us to get started today!