Today's digital world has called for several innovations and practices that can readily tackle disruptions in the workflow. For example, some incidents like web outages, changes to code, or corrupt data can potentially cause server failure or power outages due to severe weather can delay deliveries.
It is imperative for businesses to act swiftly when they face such incidents. However, analyzing the cause, streamlining the service operations, and minimizing downtime is not always a cakewalk.
Salesforce Incident Management is a new introduction to the platform that enables businesses to face disruptions and absolve issues quickly and efficiently.
Keep reading to find out the Salesforce Incident Management best practices.
What is Salesforce Incident Management?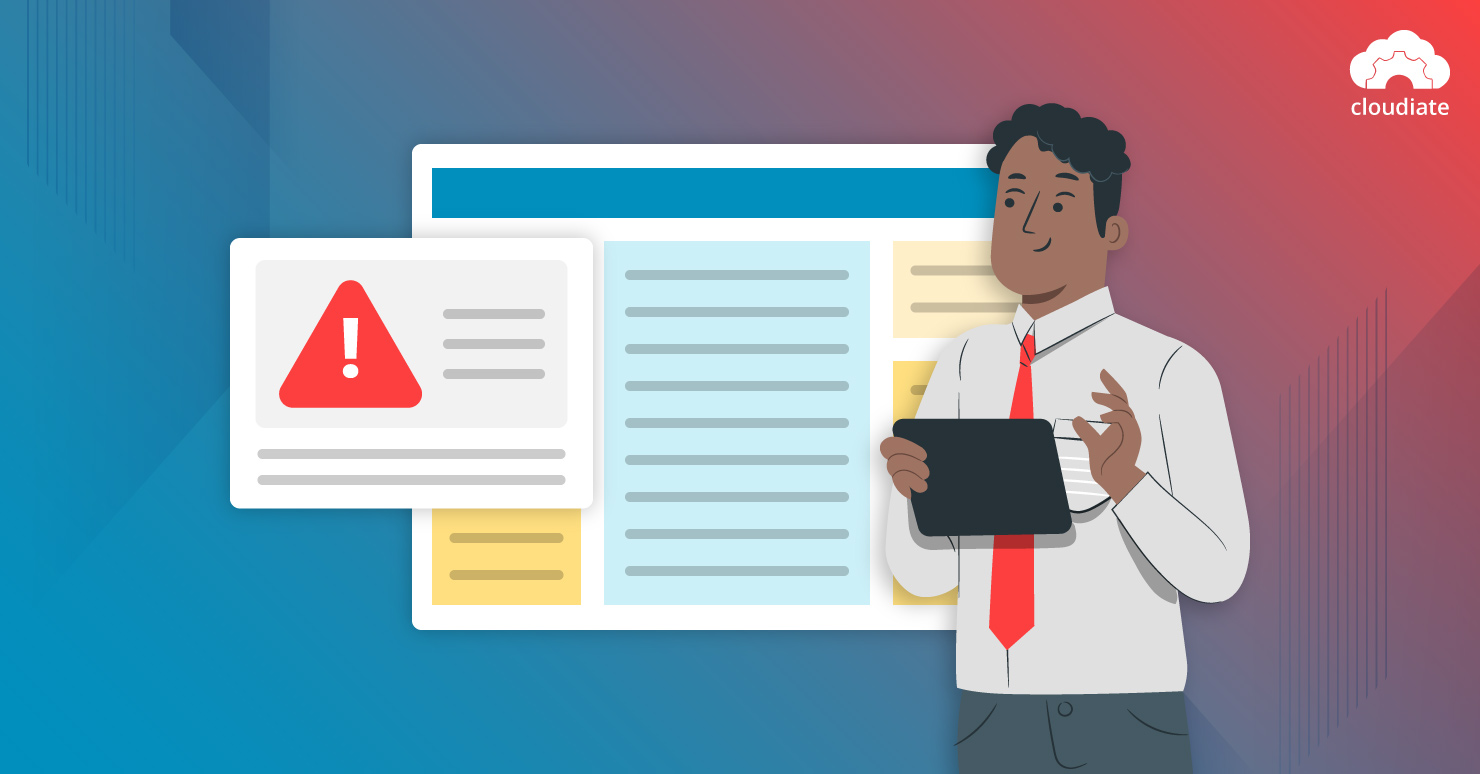 Salesforce launched Incident Management in its Winter '22 release. Salesforce Incident Management is a Service Cloud Solution (SCC) that enables teams to track disruptions on a larger scale. In addition, it makes task delegations to the right experts easier and ensures that the mission-critical deliverables are handed out on time.
Salesforce Incident Management aids in streamlining processes and reducing downtime by analyzing the cause efficiently with robust tools for fast resolution. In addition, it helps businesses turn disruptions into a positive experience, strengthening customer loyalty.
Salesforce Incident Management helps to:
Trace and address incidents proactively
Provide a centralized platform for agents and response teams to track and manage the incident
Establish a unified console that contains customer data, case data, and incident data, making it easier to find them.
Meet Service Level Agreements (SLAs)
Gives service teams access to tools and workflows to deliver increased visibility and fast response to disruptions.
7 Best Practices for Incident Management on Salesforce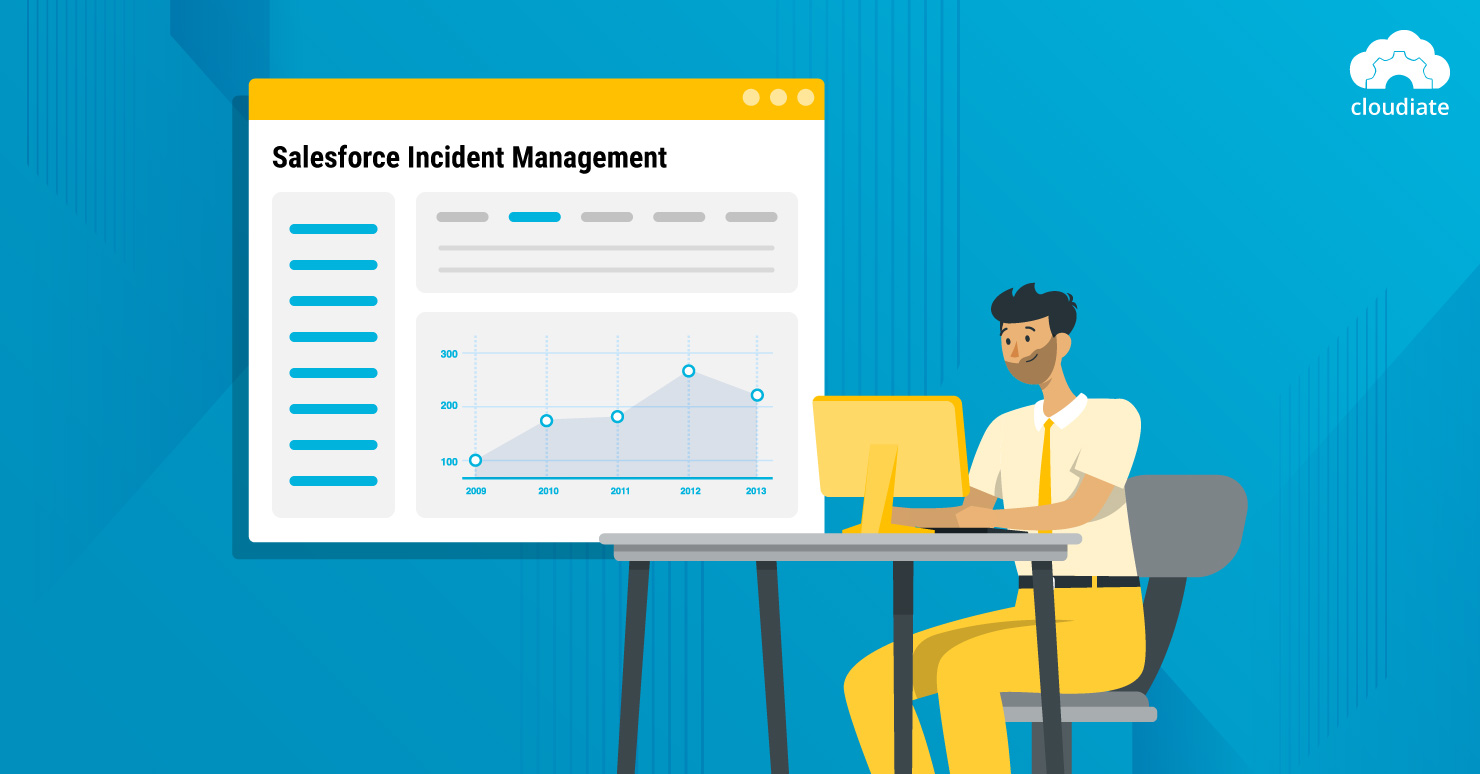 Incident management is one of the most critical processes for a business. It helps teams respond to disruptions with the right solutions and remain competitive in the market.
Here are best practices for Salesforce Incident Management that can help reduce incidents accurately and eliminate similar events in the future:
1. Well-defined incidents
One small incident can disrupt global processes and affect several users and their engagement with your product. Therefore, it is essential to categorize the incidents and organize them based on different criteria like urgency, impact, and severity as part of efficient incident management.
This helps address priority and important incidents on time and allocate resources accordingly. This also eliminates confusion between the teams while working on resolutions.
2. Create streamlined workflows
Establish a dynamic and streamlined work process for rapid resolution of disruptions. Non-linear work processes can be inconsistent and steer away from the primary goal.
Concentrating work processes for significant incidents with Salesforce automation and process simplification like:
Identifying main incidents
Keeping impacted stakeholders informed
Assigning the right experts for resolution
Escalating in case of an SLA breach
Resolution and closure
Report generation and closure of incidents
3. Use the right resources
Salesforce Incident Management helps allocate the right resources and tools to the expert teams to resolve incidents on time. With well-defined roles and responsibilities, the incident will be directed to the right expert, equipped with the essentials to engage with the resources and strategically dissolve the disruptions.
4. Establish transparent communication with stakeholders
Businesses need to keep stakeholders, users, or customers informed of the incident disruptions. Automated communication silos like announcement notifications, SMS, emails, etc., can be used to update status reports or the progress of the resolution process.
This retains customer loyalty and helps avoid traffic or overload to help desk services or repeated or duplicate tickets on self-service portals.
5. Centralize the changes
After implementing incident management strategies, the changes must be centralized and organization-wide. The incidents faced by businesses can be trivial or major. But to prevent similar incidents in the future, the incident's root cause must be identified and resolved, followed by centralizing the changes.
Salesforce Incident Management enables businesses with rapid change implementation and efficient management of incidents for large-scale enterprises with Cloud technology and automation. This acts as an asset for organizations with an added advantage of optimized asset utilization.
6. Enhance database with real-time data
Salesforce incident management helps store vast databases on the various incidents with necessary details like the context of the incident, resources used to resolve it, the time taken for resolution, and the efficiency.
Such data can be used to automate incident management for high volumes of similar cases and expedite the problem process with surfaced learning.
7. Document and analyze major incidents 
Documenting and analyzing incidents, including the resolved ones, helps distinguish areas for improvement. It can help increase productivity and efficiency when faced with similar incidents in the future.
Detailed documentation can make incident-specific reports easy for analysis, evaluation, and decision-making. The reports can help to make proficient decisions with key metrics like:
Number of significant incidents and closed every month
Average resolution time of significant incidents
Downtime percentage of significant incidents
Problems and changes from major incidents
Incidents are Unavoidable but Manageable with Salesforce
For any business, incidents cannot be avoided. However, efficient management of incidents and the prevention of similar incidents in the future holds a business competitive in the market.
Salesforce Incident Management is a 360-degree solution to help enterprises tackle disruptions efficiently. It gives service agents and teams complete visibility of incidents, cases, and data using a single workspace.
As a result, the teams are well informed of the incidents and their details to deal with frustrated customers and resolve problems.
Some incidents can be detected even before customers begin to raise tickets. In addition, external systems can be integrated with the Salesforce platform and resolve issues quickly without creating a widespread impact.
Automation with intelligence helps to automatically resolve many issues of a similar form and accelerate the resolution process. To tackle tickets efficiently and swiftly, Salesforce Incident Management navigates incidents to the right teams and experts across internal and external teams.
It also keeps customers informed of the disruption and its status with the help of digital channels like email, messaging, social, and web communication silos native to the Salesforce platform.
Cloudiate, a trusted Salesforce development solutions partner, helps businesses establish a reliable and relevant incident management plan for their business by implementing the best practices to reap immense benefits.