Salesforce has been a lighthouse when it comes to customer engagement or cloud computing for businesses. Thousands of customers use Salesforce Customer Relationship Management (CRM) to develop customized applications.
For instance, Sales Cloud can improve sales productivity, and Marketing Cloud can help with personalized campaigns. Salesforce trends have been delivering state-of-the-art data migration and industry expansion tools for years, and 2022 will be no exception.
Hire a Salesforce development service based on these latest trends
Make your hiring decision after reviewing the newest Salesforce development services. What does each segment have in store for customers?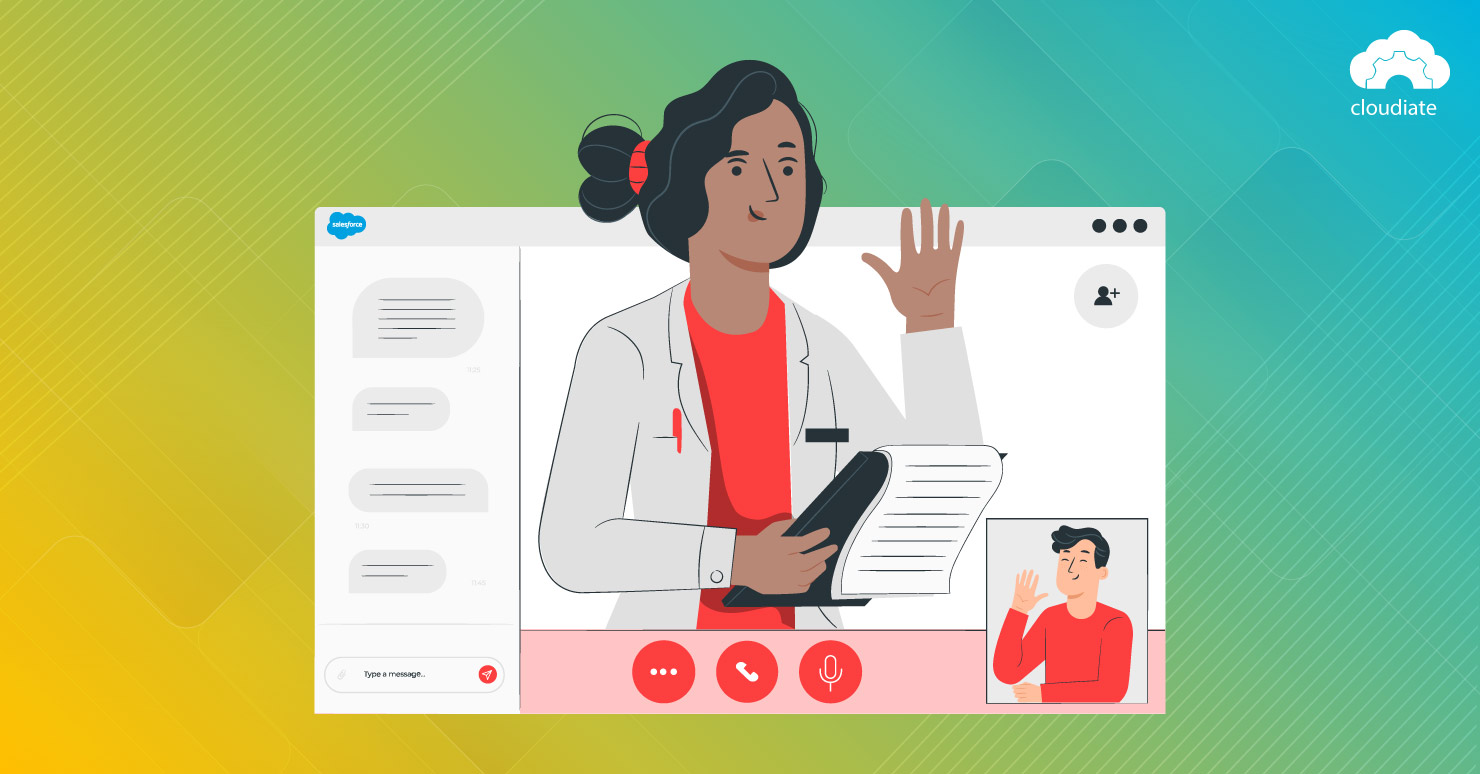 Salesforce's Health Cloud was the company's first venture into the healthcare industry. CRM enabled many hospitals and healthcare providers to design individualized patient journeys and optimized workflows. Several improvements were made to Salesforce's Health Cloud in the past year following the outbreak of COVID-19.
As part of Salesforce Health Cloud 2.0, healthcare businesses can provide tailored healthcare solutions to patients from anywhere. Health assessment tools, vaccination management, and contract tracing are some of the platform's features. As the pandemic unfolds, the new CRM system offers medical aid with its post-COVID framework that helps understand global healthcare's changing dynamics and deliver the best customer service.
Collaboration platforms have allowed businesses to work online without sacrificing quality, and a centralized platform makes it easier for professionals to communicate and work together.
Globally, companies are increasingly adopting remote working and hybrid workplaces, and Slack-First is Salesforce's solution to provide real-time customer solutions. When Slack-First and Salesforce work together for your organization, it brings seamless interaction, collaboration, and business activity across teams. In light of this development, Salesforce acquired Slack-First in 2020.
Using the Slack-First Customer 360 platform, your company's sales, marketing, and service departments can collaborate across channels to deliver a unified user experience. Slack-First's integration with Salesforce makes operations easier and more precise by automating day-to-day processes.
Blockchain has gone beyond the barriers of cryptocurrency. Customers can maximize the use of Salesforce's low-code platform by sharing verified data among a diverse set of partners via a secure network.
Salesforce blockchain lets users build processes, apps, and networks. Data exchange and secure access are the primary objectives of using this technology. Organizations can reduce costs and inefficiencies by tracking, archiving, and verifying data from all their network partners.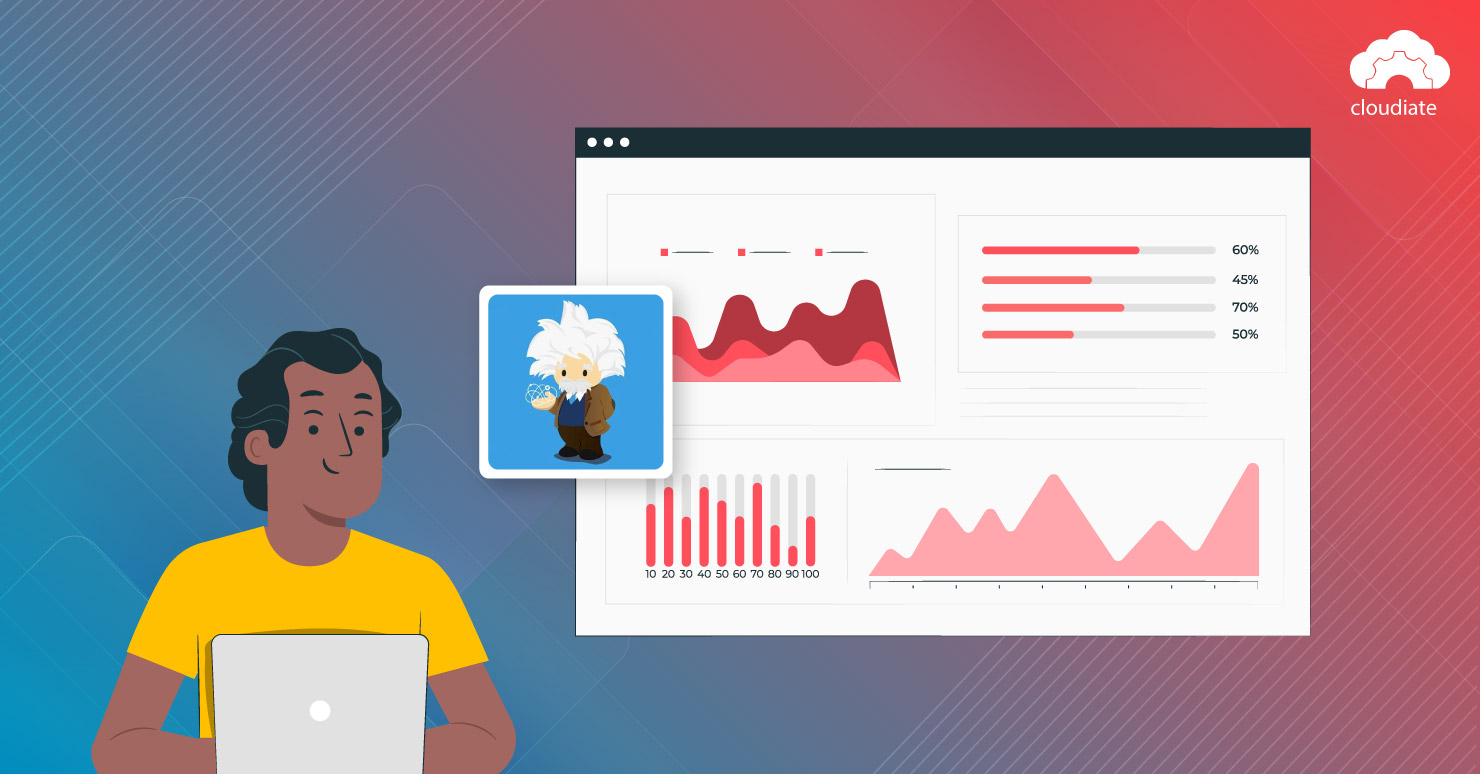 Through machine learning and artificial intelligence, digital tools and platforms can process information as humans do. By not having to repeat tasks, users may work more efficiently.
Einstein is Salesforce's venture into artificial intelligence and machine learning. The massive datasets and predictive models of Salesforce Einstein allow valuable insights into customers' behavior. By connecting Salesforce Tableau with CRM, firms can leverage business intelligence and analytics using Artificial Intelligence and Machine Learning.
A high volume of records can result in miscalculations, income loss, and customer dissatisfaction, making automation a must for these increasingly complex and diverse processes.
The Flow Orchestrator from Salesforce prevents this. This product will be more efficient in setting up and automating commercial enterprise procedures. The system automates manual or repetitive operations by using clicks instead of coding. You can streamline your business operations and optimize individual user experiences seamlessly.
The only way to market to visitors is to know who they are. Furthermore, you shouldn't target their interests based on your assumptions. For this, Salesforce has introduced Marketing Cloud, a tool to help you pay attention to your clients.
Salesforce's cloud-based advertising platform provides customer journeys, multi-channel project execution, consumer engagement, pre-post insights, social media interaction, and more.
The Salesforce Marketing Cloud helps you manage emails, SMS, advertising, mobile interactions, and more in real-time. With third-party integration features, you can collect data from various sources and gain a deeper understanding.
Salesforce Lightning uses JavaScript to build its component-based app framework. When designing adaptive mobile apps, Lightning is the first choice. Although not very coding-intensive, the features are perfect. The homepage contains widgets, charts, and records. Additional features include persistent updates, a modern interface, and console apps.
Smart change-management tactics are needed for organizations to ensure a smooth transition. Lightning is the obvious choice for this purpose. Cloudiate combines the familiar Classic UX with Lightning UX and facilitates employee productivity during digital transformation and migration.
In today's world, an easily accessible product isn't enough. Companies should prioritize improving their CRM systems. The customization capabilities of Salesforce suffer from this limitation. Regulations and rules are specific to businesses. Hence, organiations are looking to modify the product's functionality and design of Salesforce for their business needs. Using Salesforce customization can help you tailor the tools according to the needs of your business and customers.
Final Thoughts 
With these trends and more coming your way, consider hiring a team of Salesforce Development Services with the right guidance. Cloudiate manages all things Salesforce effortlessly for its clients. So, what Salesforce Development Services are you planning to integrate? Contact Cloudiate to get your Salesforce implementation done quickly.