Companies are leveraging cloud technology to make new-age applications and get advanced analytics. A well-thought-out cloud management strategy can help you scale your operations and protect valuable data. However, forging a successful cloud management strategy requires expertise and knowledge. Thankfully, with a competent outsourcing cloud partner, you can ensure optimum utilization of resources. Let's explore more on how outsourcing cloud management can help your business.
What Does Outsourcing Cloud Management Include?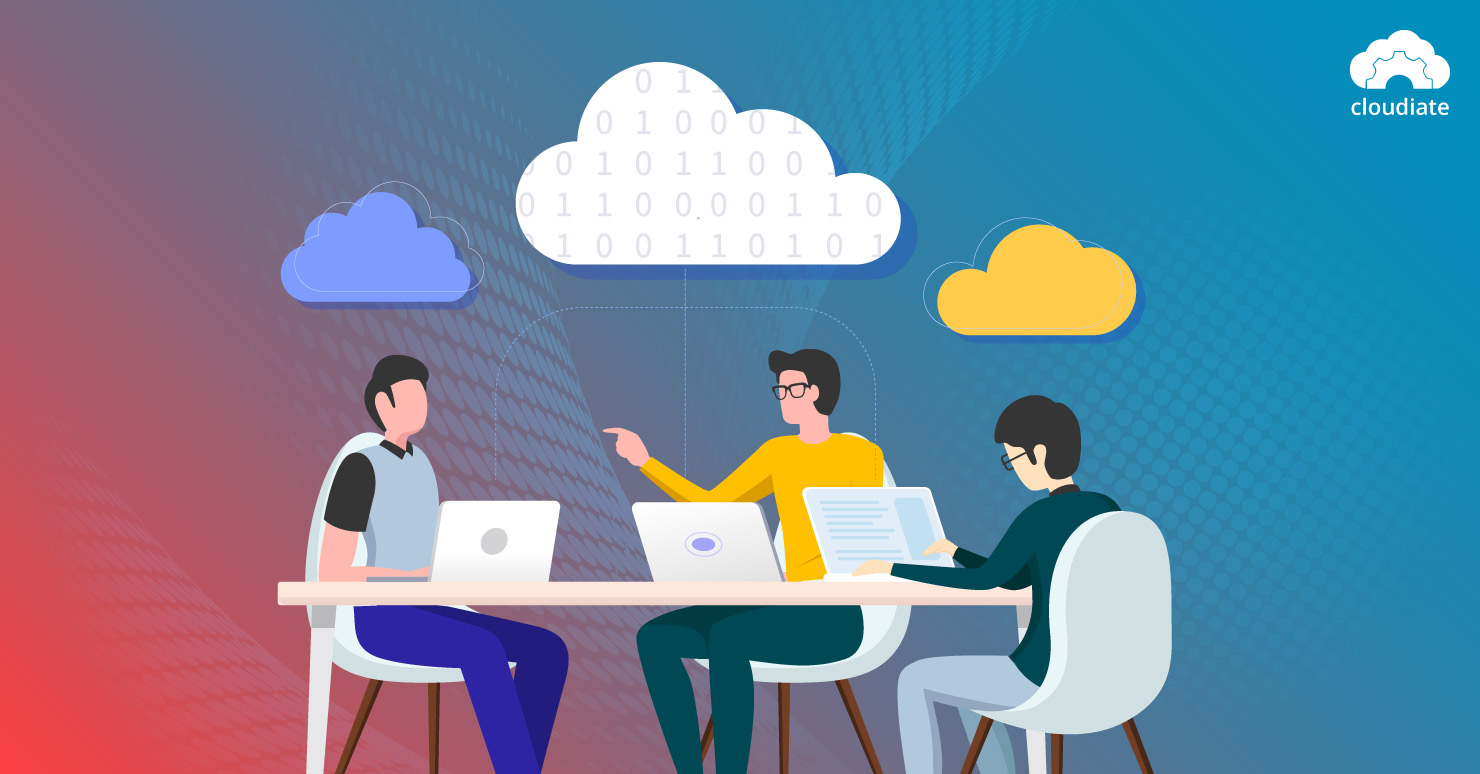 In a nutshell, outsourcing cloud management means letting professionals handle your cloud operations. This includes assisting you with cloud migration, complex data journeys, managing the cloud environment, and more, depending on your business needs.
In addition, when companies opt for cloud infrastructures, there is an increased need for structured cloud management processes to monitor the applications, facilitate seamless workflow, and ensure cost savings.
Managed cloud services can help you in the following ways:
First, they can help you develop the right approach and clarify all cloud systems and infrastructures.
Cloud services can help you manage and optimize private, public, and hybrid cloud environments. They will also address the different challenges associated with the process.
They provide personalized services and have professionals who have the expertise and knowledge to accelerate your business processes and ensure enhanced efficiency.
EIght Benefits of Outsourcing Your Cloud Management For Your Business!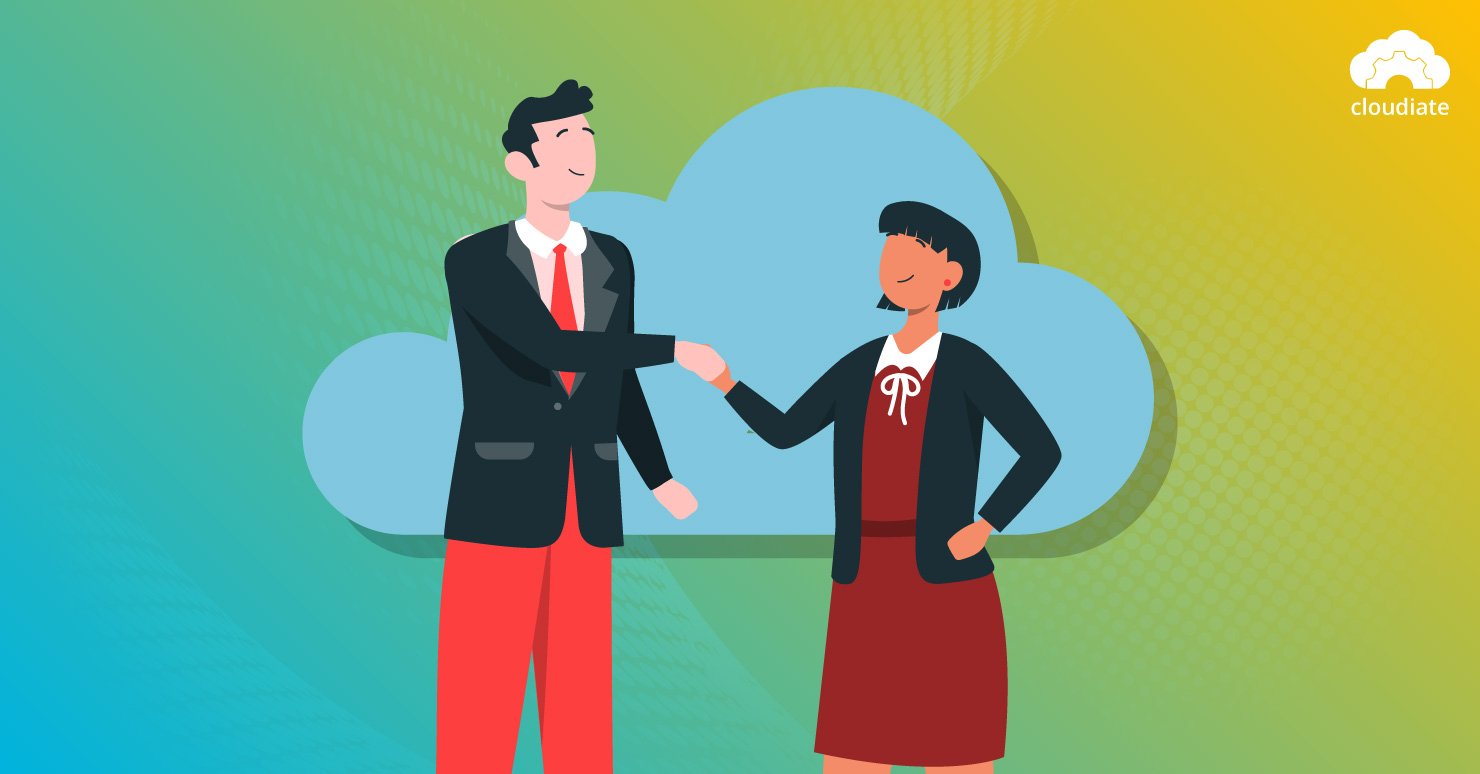 Many businesses are adopting cloud solutions but don't anticipate the challenges. A recent report revealed that more than 75% of business owners face problems with cloud migration (RightScale). 
Therefore, knowing the benefits of working with cloud professionals can help you decide if this can work for your business. Here are the top benefits of outsourcing cloud management that are worth considering.
1. Better Workflow Management
Your internal IT team may not always have the skills and the resources to monitor and maintain a dynamic cloud environment. It also may be difficult for them to plan for contingencies in advance. Here's how cloud professionals can ensure better workflow and enhanced efficiency:
By outsourcing your cloud operations to industry experts, you can manage your day-to-day processes efficiently and handle any technical difficulties that may come up.
Experts will craft custom strategies based on the analysis of your processes and systems.
They have access to robust and sophisticated tools with a dedicated team to provide a clear roadmap for your company.
2. Cost Savings
By working with a reputable cloud managed-service provider, you can cut back on costs of hiring and managing an in-house team and leverage a robust network infrastructure without purchasing expensive capital assets.
Professionals already have access to the best tools and technologies and will help you avoid high infrastructure costs. From managing the transition to creating backups, service providers will take ownership of crucial tasks so that you can prevent downtime and save on training costs.
3. Future-Proof Services
With digitalization and technological advancement happening at lightning speed, companies need to plan their operations in a way that accelerates growth. Recent stats say that 82% of the workload of companies resides on cloud servers (Techjury). 
This means that you need to make practical decisions about your business needs and ensure that your team has the skills and resources to execute your vision.  Cloud management services have experts who stay ahead of technological trends and ensure that you can scale your operations in the future.
4. Speedy Response Time And Better Maintenance
Like any technical system, the cloud needs constant updates to prevent security threats and ensure faster deployment. Cloud-managed services will continuously monitor the system and eliminate redundancies from a set of networks for optimal operational conditions.
Updating cloud solutions and resolving troubleshooting issues will assure business continuity and minimize the risk of data loss. Whether you are running a set of dozen applications or managing crucial datasets, experts will prevent any program malfunctions and free up your time to focus on other critical business matters.
5. A Customized Approach
Choosing cloud management services is beneficial for businesses because they follow a customized approach. A flexible model helps you optimize business operations while saving costs.
For example, if you don't want to opt for the standard package and instead need help with network monitoring, you can choose those services in your custom package. This will provide you access to specialized skills, save your resources, and enhance your network security for the best return on investment.
6. Better Agility
Planning a multi-cloud strategy is no walk in the park. If you are still struggling with legacy systems and on-premise IT structures, adopting cloud infrastructures can prove to be a challenge. Moreover, the scope of work involved in managing cloud platforms can overwhelm even the most competent IT professionals.
Seeking out reputable cloud management services will provide you with the needed expertise to move to cloud platforms and scale your operations. With their technological expertise, you can create a high-speed and low-latency infrastructure that saves valuable resources.
7. Facilitate Better Remote Work Opportunities
Stats show that 73% of all teams will have remote workers by 2028 (Upwork). This means that remote work is here to stay even after COVID-19, making cloud technology essential for organizations globally.
Cloud management services will prepare companies to support their growing remote workforce and ensure that the employees can work uninterruptedly without the fear of data loss. In addition, they will help you choose the best cloud apps and tools to accommodate any hybrid working environment.
8. Better Transparency
One of the most underrated benefits of hiring cloud management services is that they implement practical strategies. In addition, they will provide you with in-depth reports and use advanced technology to improve visibility regarding the performance of workflows.
In addition to advanced reporting, they will also advise you on appropriate measures that you can apply to boost transparency and productivity across your cloud infrastructure.
Hire the Best Cloud Experts For Your Organization!
Want the best cloud solutions for your business? Cloudiate can help. We offer complete support to small businesses and enterprises to adopt the cloud ecosystem and boost workplace productivity via robust Salesforce-based solutions. Our experts work across various industry domains and provide end-to-end services for your business. Start a one-on-one consultation with our cloud experts by calling us at +91 98183 12551 today or emailing us at info@cloudiate.com.