No matter which industry your business falls into, you will have to agree that Customer Relationship Management or CRM is the most crucial aspect of it. If you run a subscription-based business, convincing your customers to click that button is the real job. CRM is perhaps the hearthstone of a healthy business.
Customer Relationship Management is an all-encompassing realm that starts with targeting leads and includes marketing and sales, post-purchase interactions, and regular follow-up messages/mails. If you run a stable business, you already know that each of these responsibilities is vital for a transformative ROI.
This blog will talk about one such aspect of CRM. Salesforce is easily the best CRM provider out there. In this article, you will learn to integrate the facility to bill customers using Salesforce Billing and how it can be a transformational change to your business model.
Salesforce Billing 101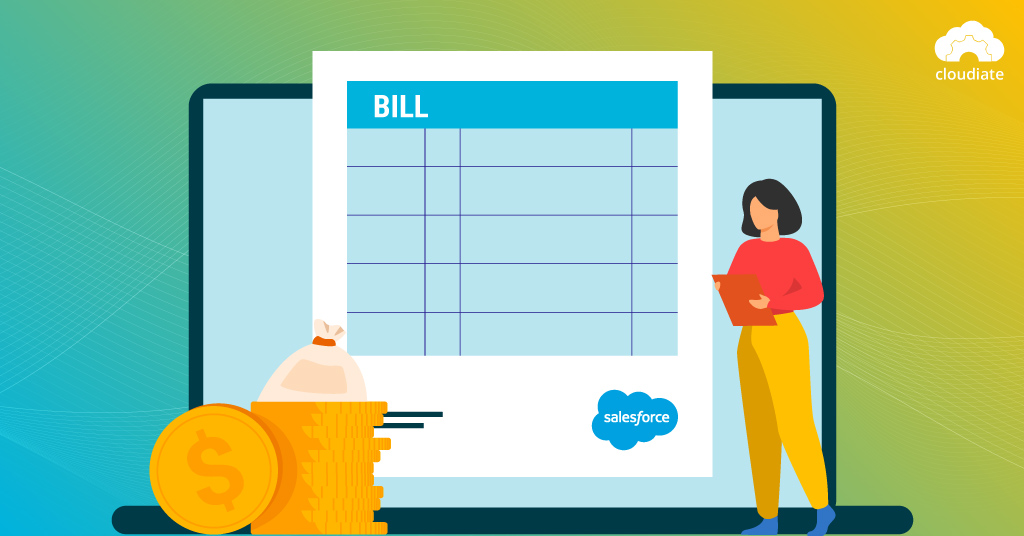 Configure-Price-Quote or CPQ software developed by Salesforce is a tool that maintains the initial part of the sales cycle. The job involves the configuration of a product that has been customized for the buyer and the eventual price quote generation. However, customers that use Salesforce CPQ cannot use the tool to bill customers.
This inconvenience is tackled by Salesforce by offering the billing facility. This ensures the wholesome management of a complete sales lifecycle.
What is Salesforce Billing?
Salesforce Billing can automate the entire process of billing. This serves to redirect your attention to making strategic decisions since you can lay back and not worry about finance. As a sales rep closes a deal with Salesforce CPQ, the details are transferred to automatically generate the invoice. This is based on the quote which in turn drives the order. Automation ensures 100% accuracy and regulatory compliance.
Tiresome details like charge type, billing type, and consecutive billing dates and frequencies are automatically curated. This is a supremely easy interface for brands to access the details.
The end-to-end solution Salesforce facilitates an easy flow of data from the CRM platform to Billing. The price applied to a product/service will be in compliance with the price quoted to the customer. This will make the bill amount as well.
Learn how to prepare your salesforce org for billing here.
What are the Benefits of Salesforce Billing on Your Subscription Business?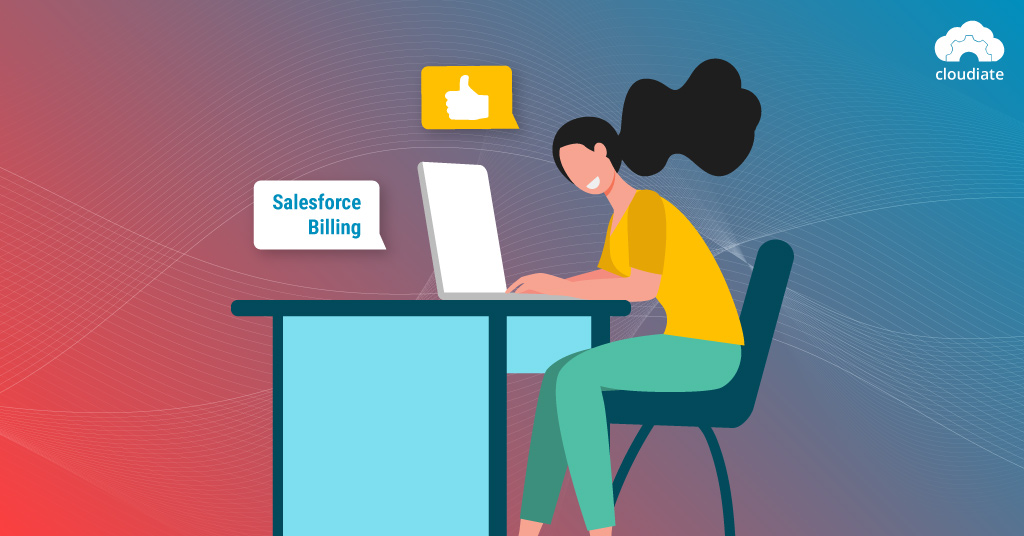 1. Accuracy and Reliability
As per the study by Salesforce, Revenue Cloud, which offers CPQ and billing can decrease pricing errors by a solid 33%. Manual labor is subject to errors. Especially when it involves calculation, sales representatives are bound to make a mistake once in a while. Here is where automation can ensure complete accuracy without running the risk of upsetting customers.
Integrating Salesforce Billing solutions to CPQ, orders are generated and the prices are set automatically by consulting the preset quotes. Subscription-based businesses can benefit from the automation process since error-free billing is based on auto-populating fields and reliable data.
2. Flexibility and Customization
Each customer would demand a different payment regime. Not all customers will be comfortable with a standard paying interval. Some customers will demand one-off transactions, refunds, and/or renewals. A subscription business should be ready to make changes accordingly so that you don't lose your customers.
Salesforce subscription billing can effect customized changes to the billing process easily. This will ensure that each customer is supplied with the choices they have picked. And your sales department does not have to undertake extra manual labor to issue customized bills.
Additionally, this billing method can also allow customers to use different interfaces to process payments.
3. Bonding with Customers
The conventional Enterprise Resource Planning or ERP system cannot maintain customer satisfaction alongside the management of order, logistics, and billing processes. Since Salesforce is a reliable CRM system, Salesforce Billing can help retain customers by catering to their individual needs.
Using this service, you can analyze the revenue metrics of each individual client. You only need this one integrated interface to use customer data to generate bills and invoices.
Also, the 360-degree view of customer history allows for the quick resolution of issues. Avoidance of human errors is a huge incentive for subscription-based business models.
4. Convenient for Subscription-based Products/Services
For usage-based products and/or services, the billing model will be very different. The subscription model generates bills according to the usage of the customers. This means that the billing amount will constantly change according to use.
This model is unlike the conventional ERP system. Freemium offers, add-ons, trials, discounts and coupons, renewals, and refunds, etc. are specifications of this business model. So, when you resort to Salesforce Billing to generate bills for this model, it should make sure that it incorporates all of these different cases. Intricate specifications like these need to be integrated into the billing model. Automation can facilitate this easily.
5. Easy Integration with CPQ
By bringing together Salesforce Billing with CPQ, the entire transaction becomes a cakewalk. When the customer seeks a quote, the sales rep answers some questions about them and the CPQ generates suggestions of products that attest to their requirements. The rep chooses products that comply with the rules and discounts that are most likely to generate customer approval.
Sales ops and finance have it easy on them with this novel integration method. Finance receives customer and product/service information automatically due to Salesforce Billing.
Eventually, upgrading also becomes much easier. The rep only needs to update quotes with the add-ons and amendments of customers' choice. Therefore, the journey from quote to payment becomes easily doable, no matter the complications involved!
Learn how to do Salesforce CPQ Implementation here.
Integrate TODAY!
We live in a corporate world of quick decisions. The more time you take to bring together an effective workforce and instill a smooth workflow, the faster you will fall behind in the competition. You shouldn't wait up anymore. Easy streamlining and convenient subscription-based billing are guaranteed by this model!
Start prioritizing customer service and better revenue by bringing together your CPQ billing system with the magnificent Salesforce Billing today. And don't hesitate to seek assistance from Cloudate, your one-stop solution for all things Salesforce-related! Get in touch today.