Email marketing makes the top return on investments (ROI) of all digital marketing channels and is still one of the most important strategies brands use to communicate with their customers. Demand for email marketers is still rising, particularly for those with Salesforce expertise.
Salesforce marketing cloud encompasses multiple world-class tools and functionalities to assist you in designing and implementing excellent email marketing campaigns for your brand.
However, to maximize the benefits and bring greater results, you need a team aware of your company's demands, can assist you in gathering important consumer data, and enables you to create outstanding brand experiences across all your marketing channels, including email.
A trusted Salesforce certified marketing cloud email specialist would work with you to identify needs and create a feasible strategy for Salesforce Email Marketing automation in the business.
Who is A Salesforce Certified Marketing Cloud Email Specialist?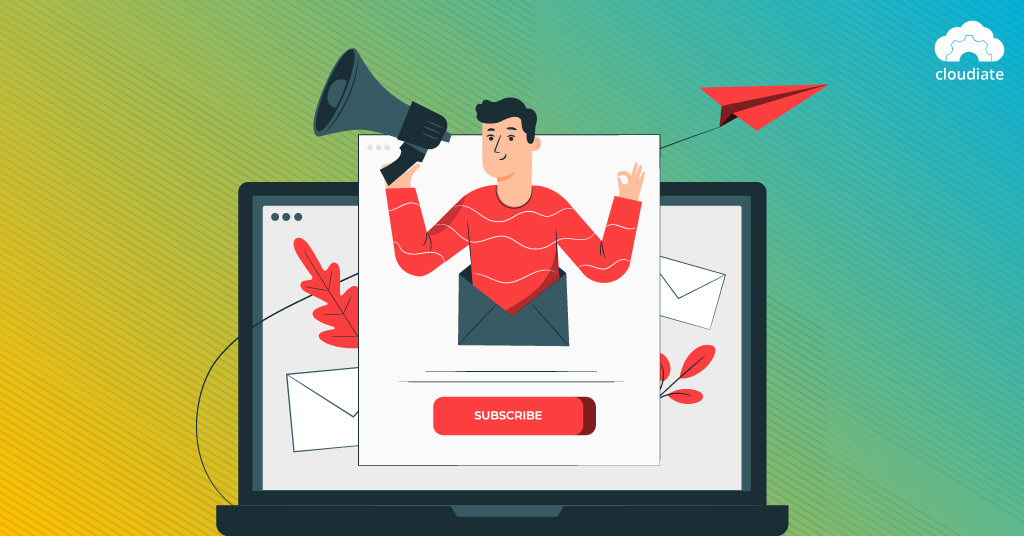 A Salesforce certified marketing cloud email specialist is an individual who has completed a certification examination offered by Salesforce to demonstrate their expertise and knowledge in using Salesforce Marketing Cloud for email marketing purposes.
This certification focuses exclusively on evaluating the individual's competence in utilizing the tools and features of Marketing Cloud to build, manage, and optimize email campaigns. Once certified, individuals receive recognition from Salesforce, illustrating their proficiency in using Marketing Cloud for email marketing initiatives.
Benefits of Salesforce Certified Marketing Cloud Email Specialist for Businesses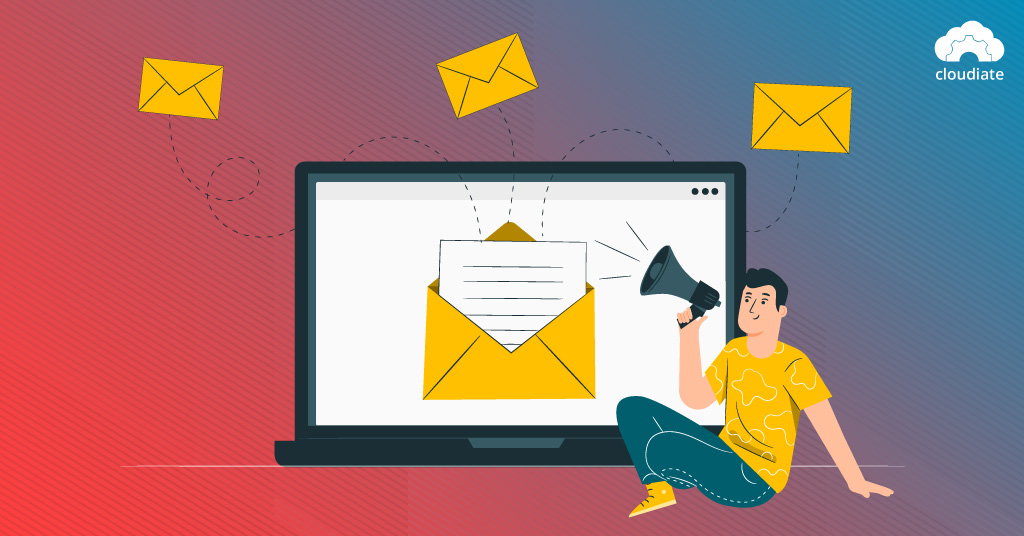 Businesses wishing to improve their email marketing efforts can benefit from several benefits provided by the Salesforce certified marketing cloud email specialist. Here are the key benefits:
1. Enhanced Email Marketing Expertise
Having a Salesforce certified marketing cloud email specialist demonstrates an in-depth comprehension of the Salesforce marketing cloud platform and its email marketing features.
Certified specialists can demonstrate their proficiency in using the full range of marketing cloud features to build targeted and specific email campaigns. This increased knowledge enables businesses to use extremely effective email marketing methods to increase engagement and conversion rates.
In addition, this also enhances the ability to recognize and fix problems, leading to better problem-solving abilities. Any technological issues that surface during the development or upkeep of marketing campaigns can be swiftly analyzed and solved.
2. Increased Efficiency and Productivity
A Salesforce certified marketing cloud email specialist has a comprehensive understanding of the features and tools the marketing cloud offers, enhancing their ability to work more efficiently. The specialist can effectively utilize automation features such as automation studios, triggered sends, and journey builders.
Businesses can save resources and time while optimizing the effectiveness of their email campaigns by simplifying email marketing procedures, automating operations (repetitive tasks), streamlining workflows, delivering personalized content at scale, and implementing advanced segmentation tactics.
Hence, businesses to improve productivity and provide better outcomes in a shorter timeframe.
3. Personalized Customer Engagement
Utilizing customer data and insights to provide highly tailored email experiences is one of the key benefits of having Salesforce certified marketing cloud email specialist. Businesses can send personalized communications to specific subscribers if they are familiar with dynamic content, customization tags, and triggered emails.
Increased customer engagement, loyalty, and improved conversion rates are all benefits of this level of personalization. Businesses with certified marketing cloud email specialists can better communicate with their target market and boost customer satisfaction by delivering the appropriate message at the appropriate time.
4. Effective Email Deliverability and Compliance
Salesforce marketing cloud offers several capabilities to enhance email deliverability and guarantee adherence to laws like the General Data Protection Regulation (GDPR) and Controlling the Assault of Non-Solicited Pornography and Marketing Act (CAN-SPAM).
With the help of a Salesforce certified specialist, businesses can comprehend best practices for email deliverability, including list management, segmentation, and email authentication methods.
This knowledge helps optimize email deliverability rates and maintain a positive sender reputation, ensuring emails reach the intended recipients.
5. Integration and Automation Capabilities
Marketing Cloud's integration with other Salesforce products and third-party platforms makes allows synchronization of data and easily automates marketing procedures possible.
A Salesforce certified marketing cloud email specialist can help businesses integrate the marketing cloud with other systems, such as CRM platforms, web analytics tools, or e-commerce platforms. With the help of this connection, you can create complete client journeys, monitor and evaluate the success of their campaigns, and generate useful insights for continual improvement.
6. Data-driven Decision Making
Having a Salesforce certified marketing cloud email specialist gives businesses the expertise they need to accurately assess and decipher email marketing data.
Businesses can acquire important insights into campaign performance, audience behavior, and engagement metrics by utilizing Marketing Cloud's reporting and analytics features. This data-driven approach allows businesses to make informed decisions and optimize their email marketing strategies for better outcomes.
7. Competitive Advantage
Having qualified specialists can give businesses a big advantage in today's highly-competitive business environment. The salesforce marketing specialist credential distinguishes your business from rivals and proves your dedication to excellence.
It assures customers and potential customers that you have the know-how to produce effective email marketing campaigns.
8. Ongoing Innovation and Adaptation
Salesforce updates and improves Marketing Cloud regularly. A Salesforce certified marketing cloud email specialist stays informed of these developments, ensuring the business can leverage the latest functionalities and features.
These specialists continuously expand their skills and knowledge to adapt to evolving industry trends, keeping their email marketing strategies new and effective.
9. Collaboration and Cross-Functional Alignment
Certified professionals can work effectively with other teams, including sales, customer service, and IT. They can match marketing initiatives with general company goals since they know how the marketing cloud works with other Salesforce products.
This collaboration improves customer journeys, fosters a consistent customer experience across touchpoints, and promotes overall growth for the business.
10. Effective Email Testing And Optimization
Qualified experts are aware of the significance of email testing and optimization. They can utilize the marketing cloud's capability for testing to A/B test subject lines, content variations, and email templates.
They can optimize campaigns for improved engagement and conversions by reviewing test results and making data-driven modifications, ensuring that the email marketing efforts provide the best possible results.
Key Takeaways
In conclusion, a Salesforce certified marketing cloud email specialist offers many benefits to businesses' email marketing efforts. They use the Salesforce marketing cloud platform effectively to generate targeted campaigns that boost engagement and conversions. Their familiarity with the components of the marketing cloud improves productivity and efficiency by automating processes and streamlining workflows.
As a result, businesses can offer personalized email experiences, increasing engagement and satisfaction,  using customer data and personalization.
Specialists also ensure effective email deliverability, compliance, integration, and data-driven decision-making.
In short, a certified specialist helps businesses expand and engage customers by optimizing the potential of email marketing.
As a Registered Salesforce Implementation Partner, Cloudiate helps businesses maximize their Salesforce investment with expert teams to navigate through the platform's abilities. We are a one-stop solution for organizations of all types and sizes to facilitate their Salesforce Development, Implementation, and Support.
Learn more about how our Salesforce consulting services may increase your ROI.