According to research, the global market for smart healthcare was estimated at USD 153.6 billion in 2021 and will potentially grow at a 13.3% compound annual growth rate (CAGR) from 2022 to 2030. Salesforce development services can be a key player in enhancing processes in the healthcare industry through the Salesforce Health Cloud.
The healthcare industry is focused on creating more value, building better care solutions, and enhancing patient (and member) experiences. Patients or healthcare customers' expectations have increased in the past few years regarding medical resources and personalization of care. Over the past three years, the use of Salesforce in healthcare has increased by 40% due to the platform's ability to tackle industry-specific challenges.
This article discusses how Salesforce development services can meet the existing challenges in healthcare and improve the quality of patient care for your practice. But first, let's understand the Salesforce Health Cloud.
Salesforce Health Cloud
Salesforce Health Cloud is a CRM management system catering to the healthcare industry that uses cloud computing to improve patient interactions. The Salesforce Health Cloud offers the following benefits, helping patients and clinicians save a significant amount of time and achieving better health outcomes:
Expanded knowledge of treatment plans
Simple tools for patient-provider communication
Easy access to commonly asked questions by patients
Advanced paperwork filing
Better team collaboration between medical professionals
Salesforce development services can assist in deploying the Health Cloud to assist your practice in becoming future-ready. Salesforce CRM is apt for medical organizations and affiliated parties, whether they are customers, care providers, or other vendors such as pharmaceutical companies.
Features of the Salesforce Health Cloud
Salesforce Health Cloud offers the following attributes enabling your business to address various patient needs and provide a wholesome experience:
1. Post-Acute Care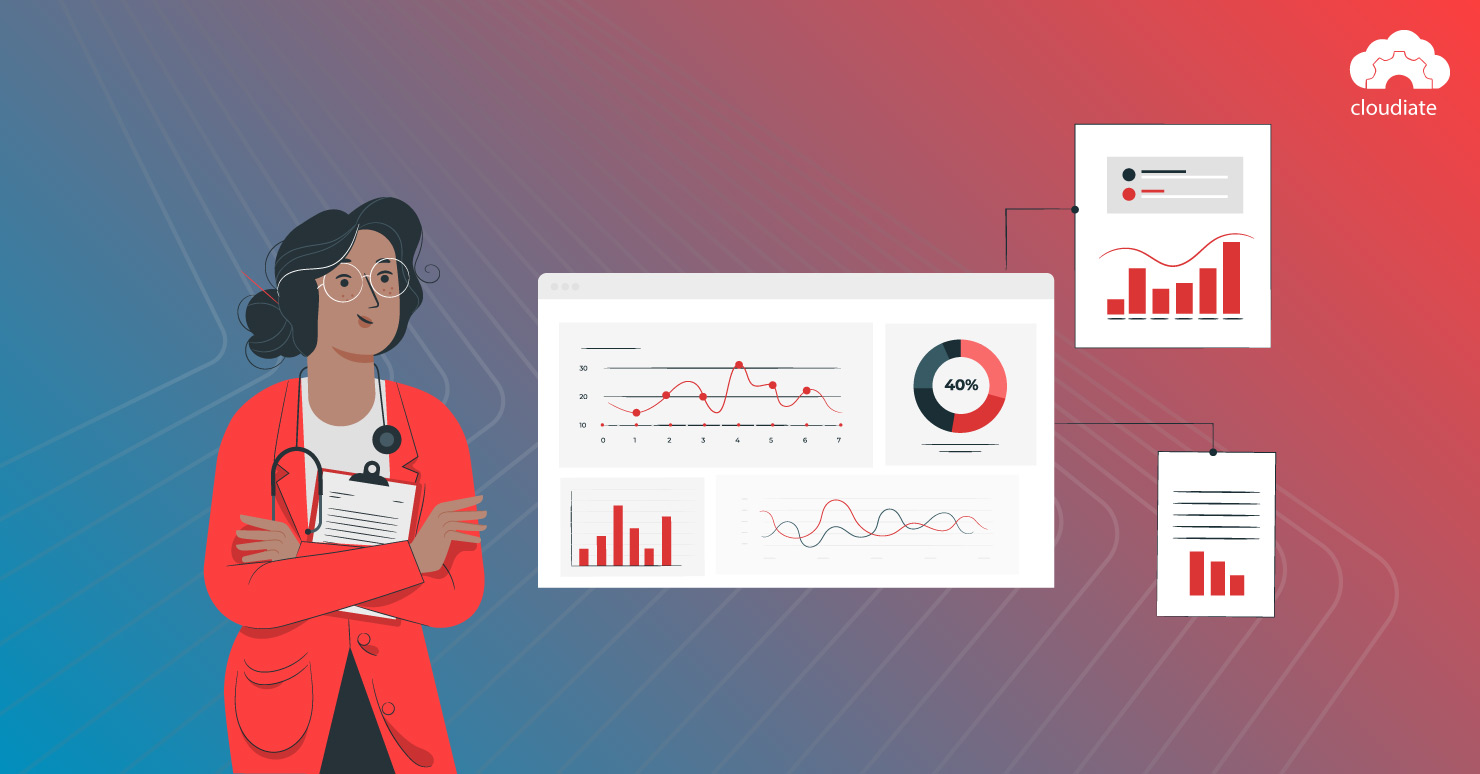 Salesforce compiles information from various platforms in post-acute care and provides a single point of view on the patient. Doctors can focus on lowering readmissions with the help of Salesforce, which collects data, analyzes pre-clinical and clinical data, and identifies potential dangers.
2. Expand Member Care Management
Improved features such as pre-authorization of medication, identity verification, and patient follow-ups make it easier to manage member care.
3. Personalize Interactions in Contact Centres
With the help of individual case management tools, healthcare providers can personalize patient care across several platforms, including mobile, landline, or internet. HIPAA Compliant mobile apps developed on or integrated with the Salesforce platform can be used to facilitate self-service. Everything can be managed through one console, including appointment scheduling and matching patients with the right doctor.
How Salesforce Development Services Enhance Healthcare Systems
Salesforce Health Cloud, coupled with Salesforce development services, can help enhance processes in your practice. Here are some of the key benefits you can avail:
1. Enhance Smart Data Usage
Salesforce Health Cloud provides beneficial insights and predictions on patient demands which can greatly enhance the patient experience. You can identify high-risk patients and sign them up for the proper care management programs. Overall, Salesforce enables data-driven decisions that enhance patient outcomes and experience.
With Salesforce development services, you can aggregate information from wearables like fitness trackers and provide patients with care post-discharge for chronic diseases.
2. Improve Team Collaboration
Salesforce development services can help install the Salesforce Health Cloud in your practice and enable care team members to assign tasks, access care management plans, and communicate via messaging from any device, including patients, doctors, and other team members.
3. Deploy New and Efficient Systems With Ease
Salesforce development services can assist in the integration of medical claims, medical reports, billing, and marketing data into one system, additionally assisting in the safe integration of Electronic Health Record (EHR) Systems. When all the independent patient data is aggregated in one place, healthcare professionals can devote more time and resources to patient care.
4. Manage Data Security Effortlessly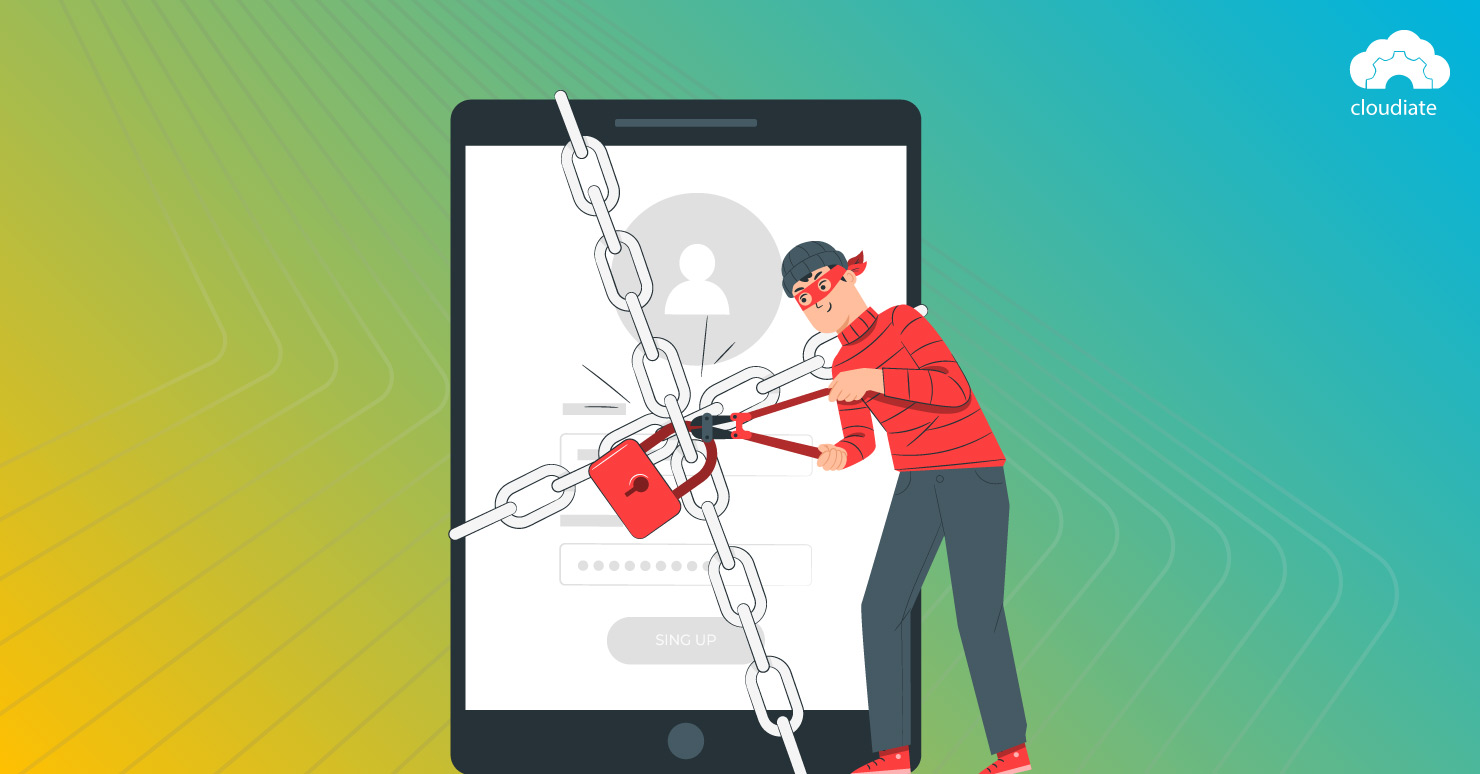 For businesses in the healthcare sector, data security is of the utmost importance. A breach could endanger the well-being of a patient and be extremely expensive. Salesforce development services aid healthcare providers to securely manage their data while also being in compliance with HIPAA and HITRUST. Doing this on your own can prove to be extremely challenging.
5. Ensure Seamless Integration
The Salesforce Health Cloud is arguably the best when it comes to seamless system interaction. With the help of Salesforce development services, the Health Cloud infrastructure can be integrated with systems like EMR (Electronic Medical Record), EHR (Electronic Health Record), and ERP (Enterprise Resource Planning). This makes it easy to aggregate the data and access them under one window for optimal patient care.
Provide Better Healthcare with Cloudiate
Salesforce Health Cloud has greatly helped healthcare facilities provide better patient experience and manage daily tasks more efficiently. Numerous benefits offered by this technology include enhancing patient interactions with doctors and support staff.
Being one of the top Salesforce development service providers, Cloudiate can help you adopt Salesforce Health Cloud and make the most of it to your advantage. You can also get access to customization in the software.
Contact us for more details.