The Marketing team  needs crucial and important data about their customers and prospects in order to run a successful and effective campaign. This data is mostly available in the CRM system but could also reside in other enterprise systems. Having the right integration tool to access this data and use it for marketing programs has obvious advantages. Salesforce recognizes the importance of integrations and has offered different products to enable integrations with other products and platforms. In addition, Salesforce continuously enhances and rebuilds their integration products. Salesforce Lightning Sync has been used to enable integration between Salesforce and Microsoft and Google applications. Most recently, the Einstein Activity Capture or EAC has been introduced to the Salesforce integration lineup.
The Einstein Activity Capture is growing into an industry favorite over Lightning Sync as both applications help sales teams to integrate Microsoft/Google contacts and events with Salesforce, ensuring better organization, faster communication, and higher productivity.
This blog will explain the different Salesforce integration tools so that you can make an informed decision about which combination would benefit your business the most.
Powerful Salesforce Integration Tools that are Best for You
A Salesforce integration, for example, could be beneficial if you utilise marketing automation or productivity tools.
However, these are far from the most-useful integrations Salesforce offers. Take a look below:
1. Lightning for Gmail/Outlook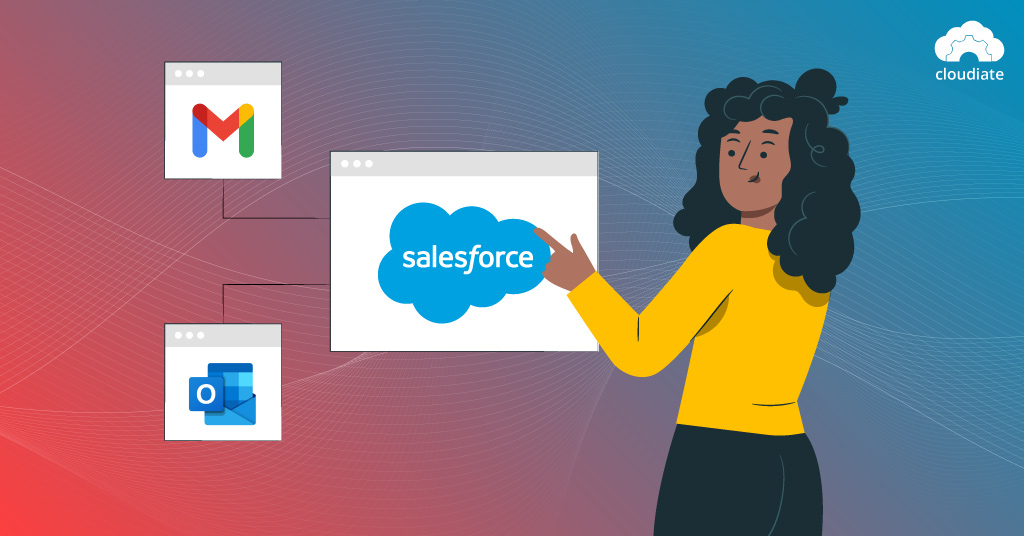 You might already know that Lightning for Outlook/Gmail is part of your Salesforce license. This means you can manually integrate your users' emails from the two inboxes into the Salesforce CRM.
In addition, this Salesforce integration method is relatively easy to maneuver and update. The updated applications have specialized features vital for email integration.
Additionally, Lightning for Outlook/Gmail is customizable. The system admin can directly engage with user information and usage records via the Lightning App Builder. It allows marketers to link emails to contacts, accounts of leads, opportunities, and other use cases.
2. Salesforce Inbox
The Salesforce Inbox feature helps improve the productivity of sales representatives on each email. It is a paid Salesforce integration application part of the Lightning for Outlook/Gmail system.
You can update its features as and when you please, after subscription. You can also use the Inbox mobile application. Its features include:
Email tracking statistics of users.
Scheduled sending of emails.
Scheduling meetings and calendar booking provisions.
A repository of email templates.
Take a look at Outlook/Gmail Salesforce integration, and Salesforce Inbox features here. However, you'll notice that neither of these integrations allows sync calendars to Salesforce.
This is where Lightning Sync and Einstein Activity Capture have advantages over all these Salesforce integration options we discussed. Read on!
3. Salesforce Lightning Sync
Salesforce Lightning Sync is no longer part of your Salesforce subscription. But the most significant advantage Lightning Sync has over other Salesforce integrations is that it allows you to sync your calendar from G Suite or Exchange to Salesforce.
Lightning Sync is also a one-stop solution to many issues hitherto posed by Salesforce for Outlook and Gmail. Lightning Sync does not have a user interface but automatically syncs contacts and calendars in the background every 15-minutes.
Before resorting to Lightning Sync, you can familiarise yourself with these sync considerations to ensure that you can conveniently communicate with your users. You would also need assistance from an IT expert to configure your G Suite or Exchange for this Salesforce integration.
Lightning Sync relates events to Salesforce records only if the attendee's email ID is similar to a contact/lead already saved in Salesforce. This is why learning its various configurations and considerations is essential.
An important thing to note here is that since June 2021, Lightning Sync is not available for new customers. EAC has replaced this.
4. Einstein Activity Capture or EAC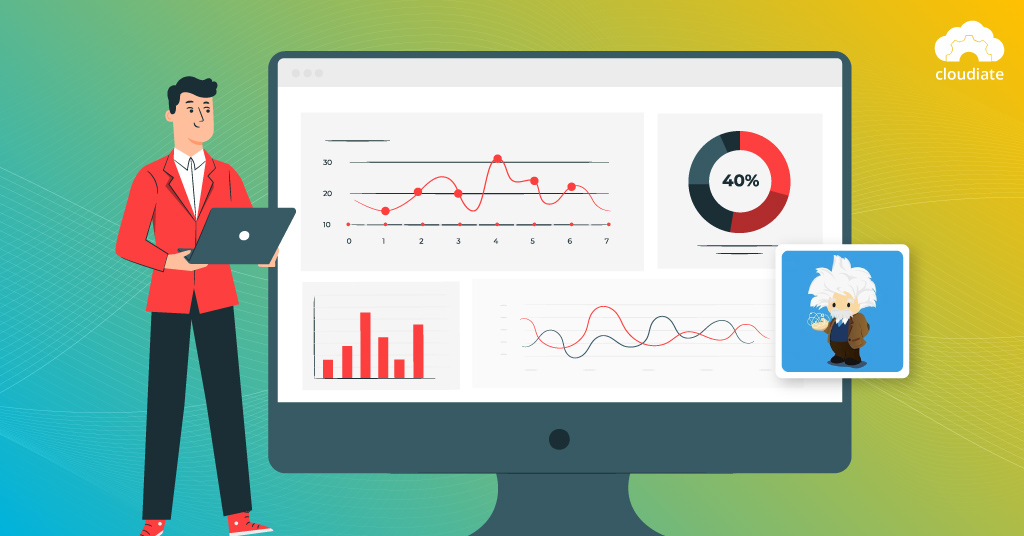 Einstein Activity Capture is the new kid on the block! In a nutshell, it includes all features of Lightning Sync, but this Salesforce integration tool is a lot more comprehensive than the others.
EAC also works automatically in the background, syncing incoming and outgoing emails without the admin's intervention. In addition, contacts and events are automatically synced between Salesforce and the connected accounts.
Take a look at  Einstein Activity Capture's features here. Of course, its automatic functioning is the most significant advantage over Lightning Sync. But you can also integrate Lightning for Outlook/Gmail or Inbox with EAC.
Here are the best features of the Einstein Activity Capture:
Comprehensive email insights
EAC uses the Einstein AI layer to analyse email data. This Salesforce integration tool provides essential user information to the team. It follows up with a next-action suggestion for the users.
While we are on the topic of CRM, do you want to know how Salesforce consulting services can help you solve CRM implementation problems? Read here!
Connect email account
You can conveniently switch to a connected email account to send emails via Salesforce with EAC. This facility allows for better deliverability and freedom compared to Salesforce's native email servers that send emails with an 'on behalf of' tag in them.
EAC consists of numerous productivity-boosting elements that help it top the Lightning Sync. With the help of the Lightning Sync migration assistant, your transition from the latter to EAC should be easy!
Activity metrics
Einstein Activity Capture calculates activity metrics with the help of Einstein AI. It can evaluate user data to generate essential metrics like Last Call Date, Inactive Days, and Last Activity Date. With this tool, you can coordinate your sales team and give them access to the personalised view of each customer's activities, calls, emails, etc.
Dashboard
As its name suggests, Einstein Activity Capture displays a comprehensive activity summary of its customers on its activity dashboard. It is a compact detailing of sales activities incorporated into Salesforce manually and via EAC. You can access these metrics via the Analytics app in Setup.
All activities captured by EAC are stored in a server outside Salesforce. This is why EAC supplies you with separate Dashboard and Metrics facilities, unlike the classic Salesforce report. Unfortunately, Dashboards are yet to be made customisable, so marketers can only view the built-in metrics.
Time to Make a Choice?
Data integration technologies for Salesforce are not all created equal. Some are intended for general usage, while others are geared for specialised teams capable of programming as necessary.
Nevertheless, most organisations can use all Salesforce integration products. However, not all Salesforce integrations would be an ideal fit for everyone.
For example, some tools are better suited for larger corps with deep pockets and in-house technical teams.
On the other hand, small and medium-sized enterprises would typically benefit from a more focused and specialised integration than one designed to suit a wide range of purposes.
Still confused? At Cloudiate, we're a registered Salesforce Partner, and we can assist you in making well-thought-out decisions about everything Salesforce! So if it's Salesforce integration that's troubling you, we've got your back.