Salesforce rightly puts it, "Customers are the lifeblood of any business." Needless to say, consolidating all their data makes business sense, and a great tool to do it is customer relationship management (CRM).
With every dollar spent, a good CRM pays back $8.71. Salesforce Sales Cloud alone can boost revenue by 28% and win-rate by 26%. Now imagine the returns possible by streamlining all core business functions using Salesforce.
But there is a reason to be cautious regarding CRM implementation. They often fall short of expectations. Statistically, the failure rate ranges from anywhere from 18% to 69%, depending upon which analysis methodologies and standards you agree with. Realistically, it means companies function with little or no Salesforce ROI. That is why businesses need Salesforce consulting services.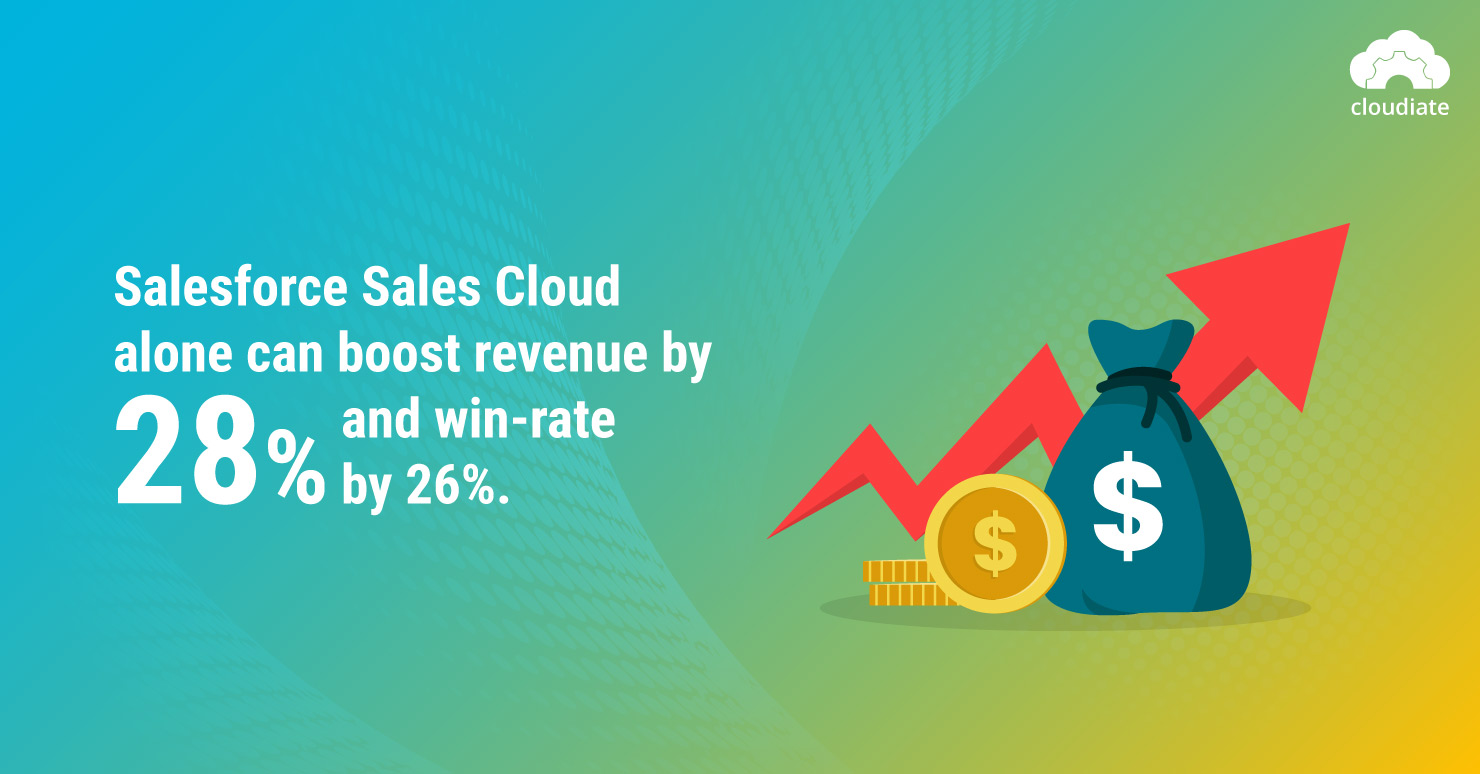 Salesforce Consulting Services Mitigate Implementation Challenges
Salesforce CRM implementation is neither easy nor quick. It also requires investment. Adopting it without a roadmap, thorough analysis, and dedicated resources (people and time) inevitably leads to disappointment. Instead of optimized performance, business processes become bumpy, adversely impacting operational efficiency.
Salesforce consulting partners ensure that the adoption is strategic. They mitigate the risk and challenges involved with a CRM implementation in a number of ways. Not the least of which is walking you through the true capabilities of Salesforce to amplify agility and performance.
Let's unwrap how else Salesforce consulting services help with a seamless adoption.
1. Easing Complex Data Migration
Data is a business's most valuable asset, whether it is customer information or past sales and marketing performance. Implementing a CRM means collecting and transferring this data to a new platform.
Migrating such a vast reserve of information comes with risks. Why? Because the process includes cleaning the data, removing duplicates, ensuring validity, accuracy, and integrity, and managing access control. These tasks carry with them a risk of compromise if conducted by someone with no technical know-how or experience.
Furthermore, to migrate volumes of data, relevant fields, custom objects, etc, have to be mapped, and security to be kept paramount. These complexities make data migration during Salesforce implementation a further struggle.
2. Overcoming User Adoption
The prickliest thorn in Salesforce implementation is not related to technology. It is related to people. Research by Meta Group (now acquired by Gartner) says that 55% to 75% of CRM projects initially fail, primarily because the workforce is hesitant.
Convincing employees to change their ways and learn a new process is always difficult. More so when the practices are ingrained, like in bigger enterprises. So, informing marketing, customer support, and sales teams that their departments will get an overhaul is often met with resistance.
The reasons for it may differ. Some may merely be anxious about using the platform, and others may feel their jobs are under threat. But the solution, to prevent implementation failure, remains the same. Rely on Salesforce consulting services to keep the workforce informed and involved.
Clear Salesforce Integration Strategy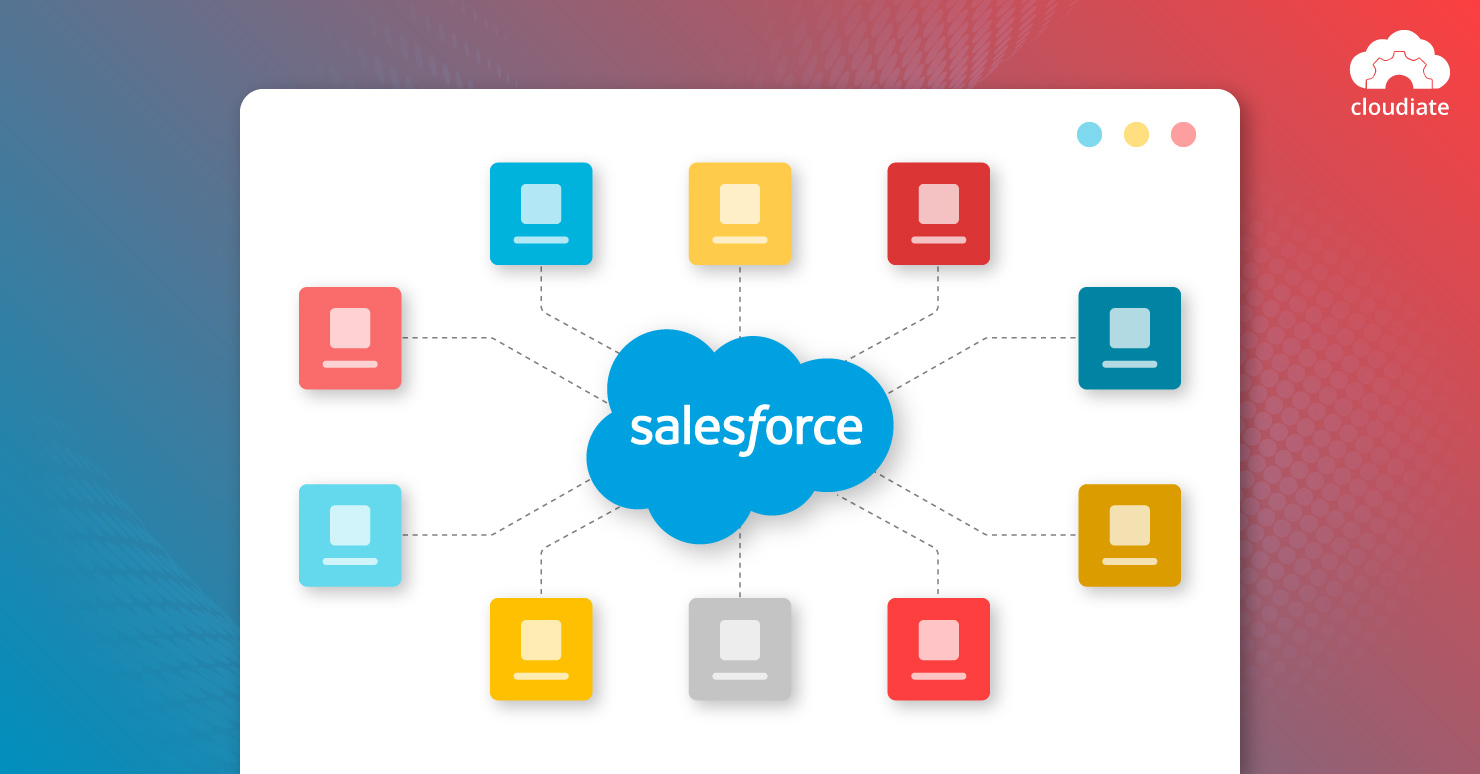 Every business has a tech stack today because a single platform cannot do it all. The more likely scenario is that every team uses a different set of third-party applications and tools to get their jobs done.
To maximize Salesforce ROI, all of these applications, be they custom-built or third-party or be they mobile, on-premise, or cloud-based, need to be integrated with Salesforce instances for ordered and coherent processes. This includes configuration, setup, and compatibility check, which necessitates meticulous planning.
With Salesforce consulting partners, you can rest easy that all bottlenecks are identified and dealt with beforehand to ensure a smooth integration. They ensure that the right data validations and processes are in place, guaranteeing unhampered business operations. Moreover, from an ERP to an in-house application, Salesforce consultants iron over any integration wrinkles before the implementation truly kicks off.
Customizing Salesforce Org
Salesforce can indeed be configured right out of the box. That said, it should always be seen as a starting point because each company is different. The processes, procedures, and technologies one uses are often different from another. So, it stands to reason that the Salesforce org should be too.
For Salesforce to work effectively and meet diverse business needs, it must be tailored to its users and their customers. But customizing Salesforce is not a simple task. It necessitates thorough analysis, which requires extensive technical knowledge of the platform.
Yes, Salesforce does come with a customization tool, but to truly fit it to the environment needs the expertise of consulting services providers. When businesses take the step on their own, they often overspend time and money on customization.
With certified consultants, that is not the case. They first evaluate if the org is ready for personalization, followed by analyzing the requirements of the implementation process, and finally performing a feasibility check. Based on the results, they design the right strategy and roadmap to tailor the CRM and help it fulfill business objectives.
Besides streamlining processes according to the ultimate goal of the business, they can build Salesforce solutions in a variety of ways. For instance, implement AppExchange products or perform development for complex, custom integrations.
Cloudiate: Your Salesforce Consulting Services Partner
The suggestions above do not encompass all the CRM implementation struggles. They merely address the most major ones. The key here is to understand that adopting Salesforce is the first step to becoming a customer-driven business. It is not about simply shunting your data from one platform to another.
When you're already investing so much time and money in the project, then why not take the only step that helps realize proven results?
Partner with Salesforce consulting services provider. 
At Cloudiate, we know the challenges that businesses of any size face with a new CRM. From an overwhelming Salesforce customization to API integrations that make your tech stack work, we help you every step of the way.
Interested to know how we become your partners from CRM implementation strategy to go live and lead your business to the next level? Get in touch.