Salesforce is a marquee brand, with a number of offerings – Salesforce commerce cloud, Salesforce platform, Salesforce Integration, etc. Together, these offerings help manage every aspect of a modern business.
Each Salesforce offering is fully customizable, guaranteeing that all business requirements are met to the letter. Here, we unwrap the top five Salesforce offerings that are integral to any business.
Essential Salesforce offerings For Every Business To Generate Revenue
Salesforce is a lot more than a customer relationship management tool. It is a platform that works from all angles to convert potential customers and increase sales.. Here, we unwrap the top five Salesforce offerings that are integral to any business.
1. Salesforce Sales Cloud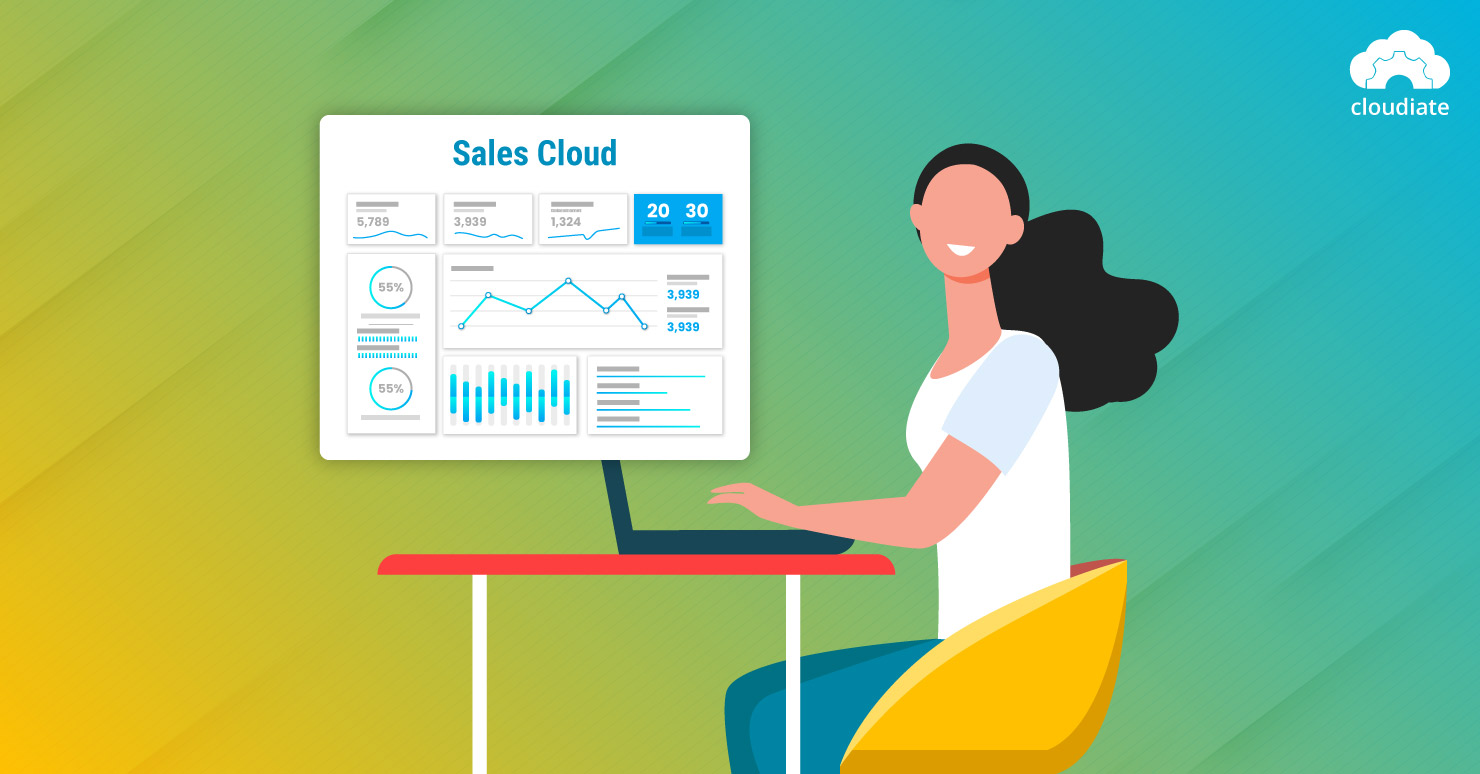 Sales Cloud from Salesforce is a fundamental choice for any organization. At the crux, it is a CRM tool that stores all customer data, and since a sales team is only as strong as the database it has, Sales Cloud proves to be of invaluable help.
With all customer-related data in one place, any user can access it to drive growth and close deals. Sales Cloud  empowers a business to automate workflows, convert a rep's mobile into a portable sales office, generate leads, deliver tailored sales experiences, and track and manage customers.
From forecasting to reports, the Sales Cloud oversees each aspect of the sales process. Besides the contact and purchase history of a customer, the sales team can capture insights right from their social media. With such a detailed and 360-degree view of the customer, a sale reps can make more informed decisions
Taking a step further, the Einstein module of Sales Cloud uses AI to track and score a lead. Based on it, it  suggests which product or service would be most suitable for the potential customer. In addition, it also deduces when would be the right time to pitch to the new or repeat customer, increasing the probability of conversion.
2. Salesforce Marketing Cloud
The Marketing Cloud from Salesforce allows businesses to send the right message to the right customer at the most opportune moment.
With it, a user can build and trace the entire customer journey. For instance, when did the customer interact with a particular content, and which social media posts did they engage with?
The Marketing Cloud analyses the consumer based on this information and tells users what type of person they are. And that empowers teams to turn any customer interaction into a sales opportunity.
The Marketing Cloud comes with different studios, like Data Studio, Mobile Studio, and Advertising Studio. They are Marketing Cloud products that allow a team to customize marketing efforts. For example, through the Social Studio, a team can draft and publish social posts and analyze them. The Email Studio offers personalized email marketing by creating and distributing tailored campaigns.
The Marketing Cloud data can even be combined with sales data into one portal through the Pardot product. This brings B2B marketing automation to the table, speeding up lead generation, deal closures, and more.
3. Salesforce Service Cloud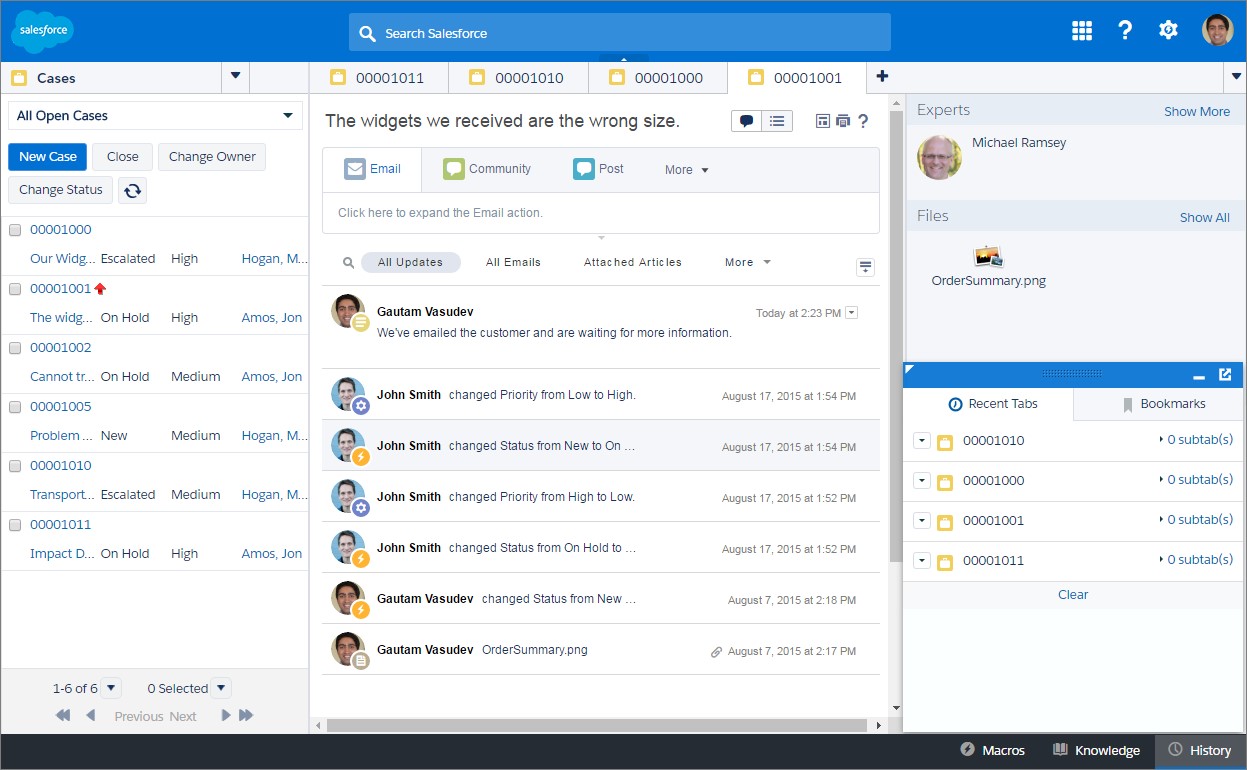 The Service Cloud is Salesforce's answer to impeccable customer service. With it, teams get all the information they need at their fingertips to resolve cases faster. It creates a 360-degree view of customers, giving a user easy visibility into the full context of a case.
The Service Cloud  logs all complaints and queries directly from the customers, and prompts the customer service team to respond ASAP. It also monitors customer posts on social networks such as Twitter, Facebook, and Instagram.
So, your teams can respond faster and decrease the time taken to handle each case on any channel. Making it even simpler for the customer services team, it creates intelligent workflows that send automated responses to customer questions.
Besides customer services  , the Salesforce Service Cloud comes with self-service portals that speed up interactions with customers efficiently. The self-service features allow customers to find answers to their problems immediately and on their own terms.
Overall, the Service Cloud enables businesses to deliver smarter customer service not just through features like live chat and social community, but also through the power of AI, driving revenue.
4. Salesforce Experience Cloud
Previously called Community Cloud, Experience Cloud allows businesses to connect their employees, customers, and partners with each other. This ensures that all data and records needed to get the job done can be shared.
Essentially, it's a Salesforce service that builds a community for better collaboration. From vendors to job applicants, anyone can share files, data, etc. through the online social platform.
The cloud also streamlines business processes by extending the limits beyond a particular department. For example, someone from HR can engage directly with an employee through the Experience Cloud to offer critical instructions 24×7.
5. Salesforce Lightning Platform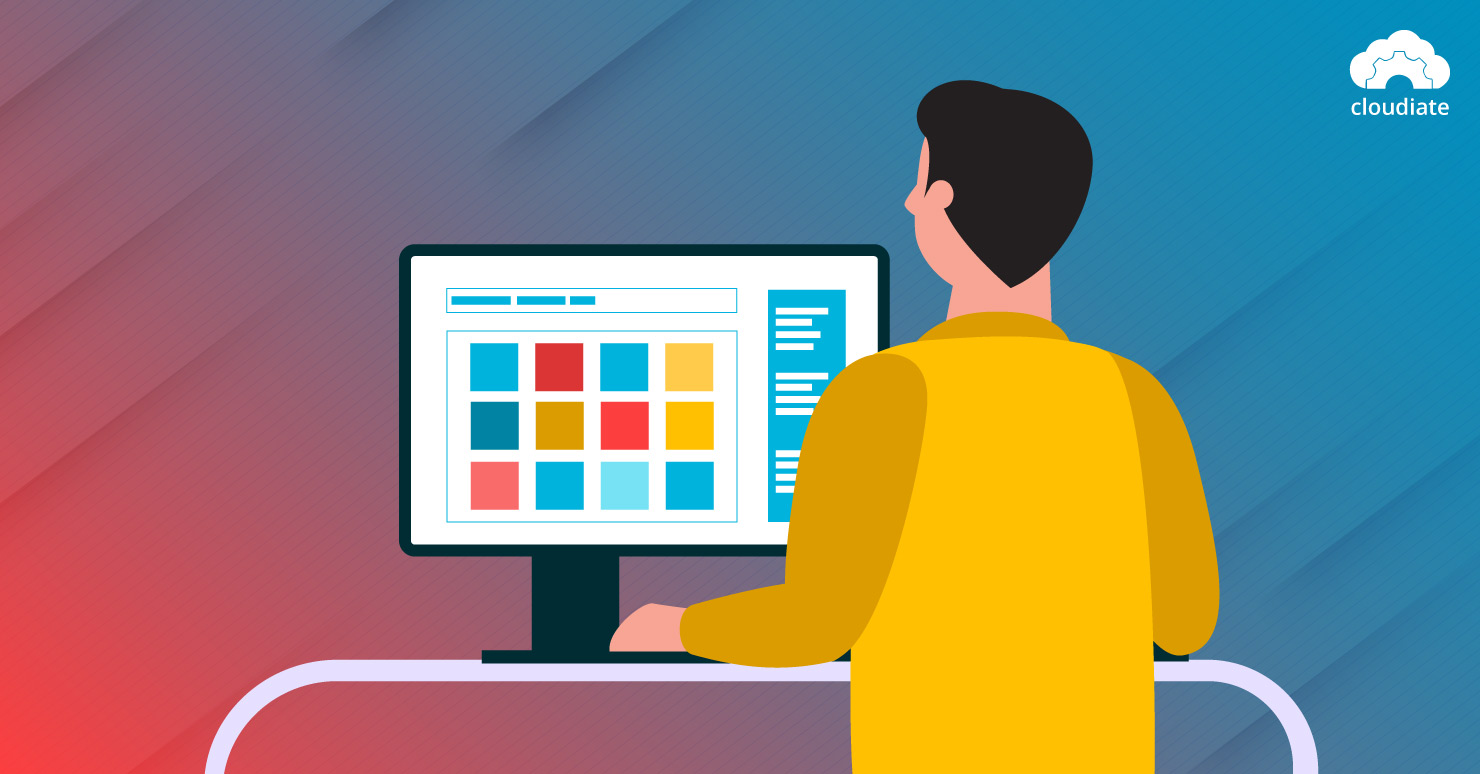 The Lightning platform is the Salesforce service businesses can utilize to build apps to extend the functionalities of their CRM. Every department, from HR to marketing, can create an app to increase the efficiency of their business process. With it, a company can trim costs and save considerable work hours, not just on development teams, but also in terms of productivity.
While coders and developers can also utilize the Lightning Platform to develop custom applications in any language they prefer, you don't need to be a developer to use the  Lightning Platform. The development platform comes with all the tools needed to develop an app without coding. It has drag-and-drop features, making it effortless for even business teams to build apps that operate on the web, mobile, and tablets.
Leveraging Salesforce offerings
All of the Salesforce offerings are helpful to a business on their own. But they are most effective when used in tandem to maximize ROI. Only then can teams harness customer data to improve processes, nurture leads, and streamline marketing and sales efforts, leading to a much higher volume of acquisition, conversion, and retention.
The best way to know which Salesforce offerings fit your organization to help augment revenue streams is to ask experts. At Cloudiate, we can assist you with this decision and put you on the right path to maximize Salesforce ROI.