Customer service has come a long way since the invention of the telephone by Alexander Graham-Bell in 1876. The arrival of the internet over a century later and eventually the rise of smartphones and social media have transformed it into the multi-channel experience that it is today. In fact, smartphones have overtaken desktops as the preferred mode of customer communication. According to GlobalStats, global smartphone usage (as of November 2020) averaged  52.95% as against 44.22% for desktop.
This means that customer service interactions will be more mobile-driven in the future. However, most businesses are not yet prepared for this profound shift with 87% of customer comments on Facebook brand pages going unanswered. If you have a legacy CRM system, your customer service team may be unable to deliver service that is consistent with the customer expectations. Unless properly addressed, this could manifest in the form of customer complaints, negative reviews, or worse, customer churn.
Fortunately, Salesforce Service Cloud offers a credible, world-class solution to these problems and more. It has a comprehensive suite of features that can help your customer support team respond with speed and empathy to customer needs and go from being reactive to proactive. It makes it possible for your customer support team to deliver effective and personalized service – across multiple channels, web, and mobile – on a 24X7 basis.
What is Salesforce Service Cloud?
As the name suggests, Salesforce Service Cloud is an integrated customer service cloud environment that empowers agents to deliver effective solutions to customer problems. It includes a wide range of customer service automation features such as case management, knowledge base, and community management that streamline ticket assignment, provide agents real-time suggestions, and provide customers ongoing status updates.
From the moment a customer logs a case, Salesforce Service Cloud boosts service quality, accuracy and average handle time by an order of magnitude. It reduces the time and cost of delivering proactive customer support for businesses of all types.
How Salesforce Service Cloud Drives Faster, Smarter Customer Service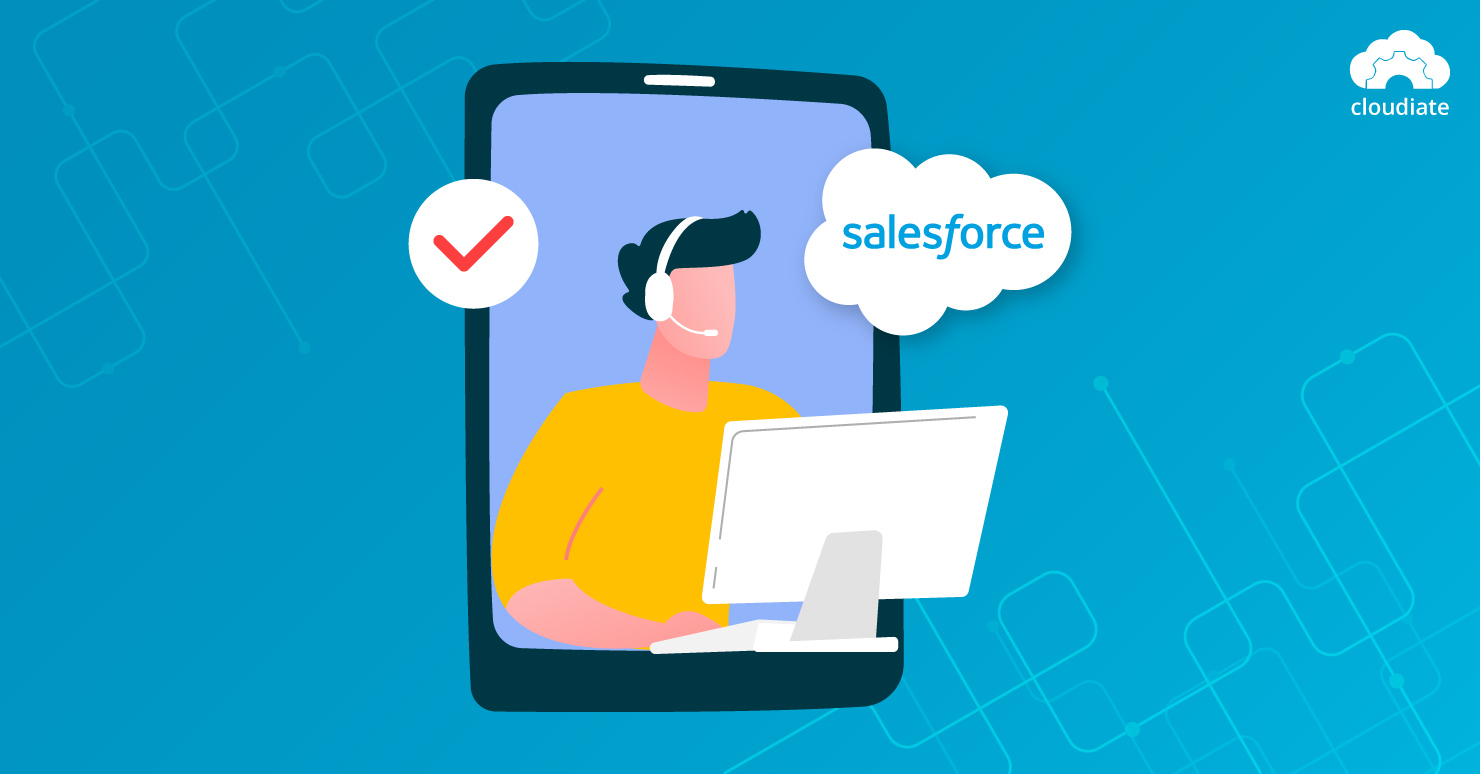 Let's take a look at the different ways in which Salesforce drives efficiency and productivity across the customer service team:
Responsive case management:
Customers expect companies to respond to their queries within the defined Service Level Agreement (SLA) outlined in their contracts. If you deal with B2B customers, the consequences of failing to meet expectations can result in contract termination. With Salesforce, you can monitor average resolution time on a team-wide basis or for specific agents. Salesforce routes cases to the right department and minimizes the need for re-opening them for review.
Based on the assignment rules and process guidelines, its integrated AI engine called Einstein prioritizes open cases based on their status, reducing workload for both customer service agents and their managers.
Interaction data via Case feeds:
Tagging customer accounts and leaving case notes can take a lot of time for most customer service agents. That means a potential drop in productivity which could affect the performance of the entire team in the long run.
Case feed is a feature that lets agents quickly sort and filter multiple case notes to understand the case history better and give customers the ideal solution for their needs. It centralizes customer interactions in one place, reducing both response time and resolution rate.
Quick Access with Service Console:
This feature gives agents the ability to work on multiple customer accounts at the same time. For example, if a customer has multiple accounts with your company, agents can view and document them simultaneously without having to toggle between screens. This greatly improves agent productivity and efficiency which can be invaluable during peak volumes.
If response time is currently an issue for your team, Service Console can drive dramatic performance improvement in a relatively short span of time.
Instant answers via Customer Community:
Research shows that customers prefer self-service rather than waiting in line to get their queries answered by a customer service agent. Long hold times remain one of the top reasons for customer complaints. So, giving them a better alternative is crucial for driving a positive customer experience. Salesforce Community allows you to create helpful knowledge base content around FAQs which can help both customers quickly find the information they need.
For businesses, access to a knowledge base can improve agent adherence to company policy and boost regulatory compliance.
Standardized email responses:
It is incredibly inefficient for agents to manually respond to customer emails about common issues like requesting a change to a delivery address or changing personal information on file. Using standard templates for such queries not only improves response time but also ensures that agents can spend more time on cases that need more detailed attention.
Salesforce Service Cloud generates automatic responses at the click of a button, based on the case feed data. In addition, agents can also customize these templates or set up keyboard shortcuts for responding to specific emails.
Chatbot: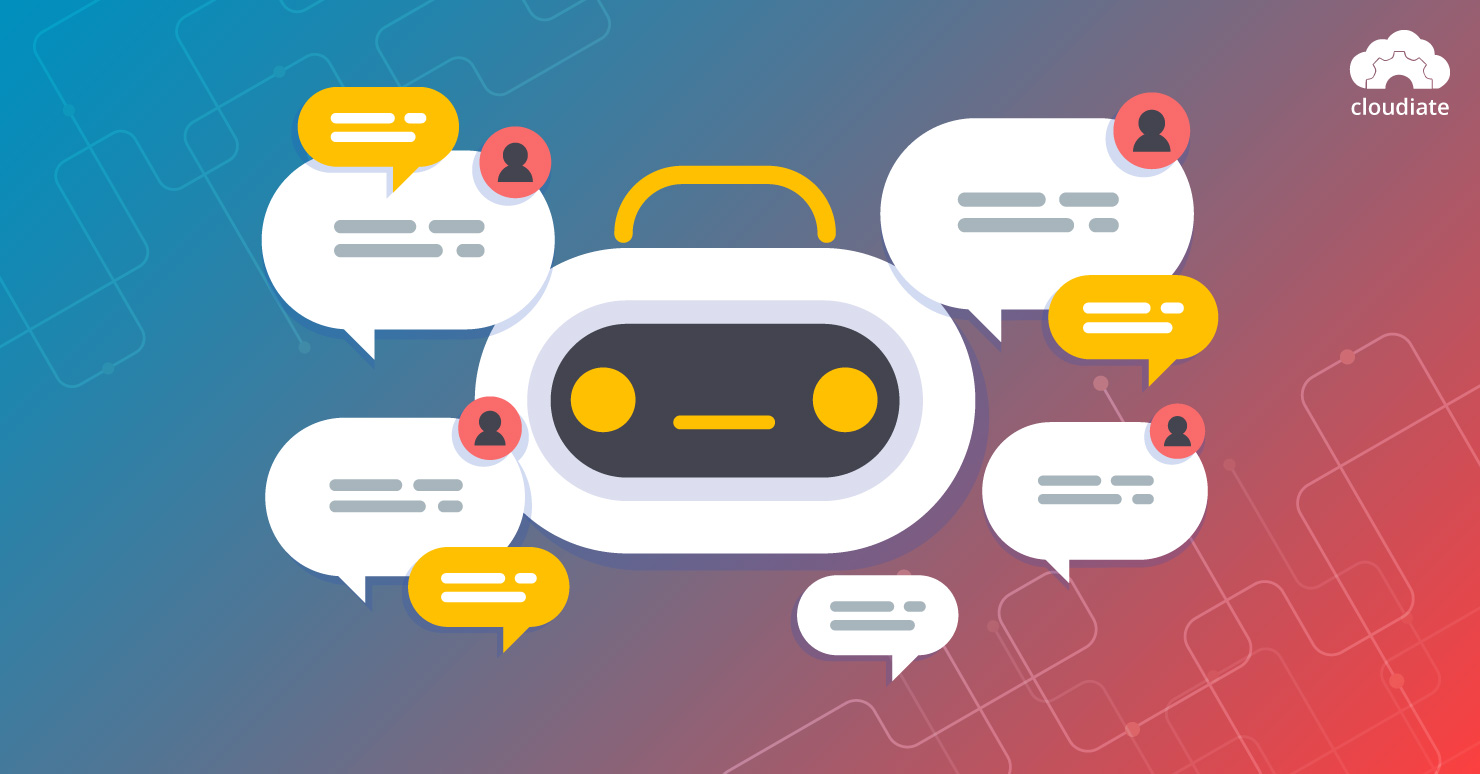 A growing number of businesses are adopting chatbots to give customers easy answers to the most common questions. Thanks to the advances in Artificial Intelligence (AI) and Natural Language Processing (NLP), chatbots are becoming capable of answering questions of increasing complexity.
For issues that need human intervention, chatbots direct the customer to the right agent. Salesforce Service Cloud has an open architecture that can integrate chatbots to drive customer experience and process efficiency.
Real-time analytics:
Salesforce Service Cloud builds on the real-time analytics capability of its core platform to synthesize customer data to derive vital business insights. From Customer Satisfaction surveys (CSAT) and Net Promoter Scores (NPS) to agent performance metrics like Average Handle Time (AHT) and First Contact Resolution (FCR), it provides managers complete visibility of the metrics that matter. Real-time reporting and analytics help them identify issues and address them before they can create a large scale disruption.
For example, KPIs can be tweaked to ensure that agents do not neglect using empathy when interacting with customers.
On the enterprise level, real-time reporting enables businesses to make better decisions with regards to scheduling shifts, controlling employee turnover, and keeping operating costs in check.
Cloudiate specializes in building and hosting custom apps on Salesforce Service Cloud. As a certified Salesforce partner, we have the experience and the talent to execute projects on time and within budget. With our implementation, testing, and support, you can minimize time and cost overruns and deliver high-quality customer experiences. Contact us today for more information.