Today, digital transactions have become the most popular payment method. Statista says the total volume of digital payments has increased from 2018 to 2021. Approximately 44 billion digital payments were recorded in India in 2021.
Despite the rise in digital payments, bank deposits and in-person payments continue to remain in practice. Hence, as a business owner, you must offer multiple payment options for customers to choose from.
Salesforce is the best CRM provider that can be used to fulfill all processes involved to run a stable business. For example, it is used for post-purchase engagement, marketing and sales, and regular follow-up messages/mails. It can also be used to accept payments with its tool called Salesforce Billing.
Now, before we look into how to accept payments through Salesforce Billing, let's deep dive into what it is.
What is Salesforce Billing? How Does it Work?
Salesforce Billing is a software designed and developed by Salesforce to send invoices and automate payments and revenue collection processes. For example, when a deal is closed using Salesforce CPQ—a sales tool used for generating automated quotes for orders—the details are automatically transferred to generate an invoice.
Configure-Price-Quote or CPQ are applications that are used to perform the initial process of the sales cycle. Sales reps use it to configure a product and price quote generation.
Since it cannot be used as a payment gateway, Salesforce Billing was created to bill customers. This ensures that the whole process is managed in a single place.
How does it work? 
Key records and data from Salesforce CPQ are carried over into the add-on package known as Salesforce Billing.
When a sales representative completes a quote and purchases it through Salesforce CPQ, Salesforce Billing takes over the order record and uses it for revenue recognition, invoicing, and payment.
As you can see, Salesforce Billing eliminates busywork as details like charge type, billing type, and consecutive billing dates are automatically generated. Additionally, automation makes the whole billing cycle efficient and regulated.
Why Should Your Business Use Salesforce Billing to Take Payments?
The main benefit of using Salesforce Billing to take payments is improved decision-making and smoother processes. Let's look at the benefits in more detail:
Improved data organization
Companies prefer having all of their customer data in one place. When data is organized in a single place, it is easy to pull up data and turn them into reports for making mission-critical decisions.
When you use Salesforce CRM and Salesforce Billing, it improves the organization of data and automates the billing process. For example, Salesforce Billing automatically picks up the order information for invoicing and payment processes. This will help you improve your billing process, which will lead to happy customers.
Process integration = happy customers
Earlier, multiple systems and people were involved in the processing of a payment, which led to delay and bad customer experience. However, now all service agents can manage customer engagements in a Salesforce Service Cloud.
Thanks to Salesforce Billing, with the simple click of a button, the service agent can now take the card number of the customer. It leads to a simple, efficient, and hassle-free payment process.
Better data security
Customer's data security is important for businesses. Usually, companies hire additional IT operations, security, or compliance workers, to manage data security, which increases costs. But, with Salesforce Billing, you can decide who gets access to which information.
You can rest assured that your customer's card data will remain secure, and you won't have to hire additional staff for security.
Also Read: 5 Benefits of Salesforce Billing That Can Take Your Subscription Business to the Next Level
4 Ways of Accepting Payments via Salesforce Billing
Now, let's look at four ways of accepting payments through Salesforce Billing:
1. Analog payments
Analog payments include taking cash, check, money order, etc. While most businesses and customers use digital payment methods, it's good to have a system for accepting analog payment. You can use the Salesforce POS to take such payments.
You should have multiple modes of accepting payments so that customers can choose the method most convenient for them.
2. Digital payments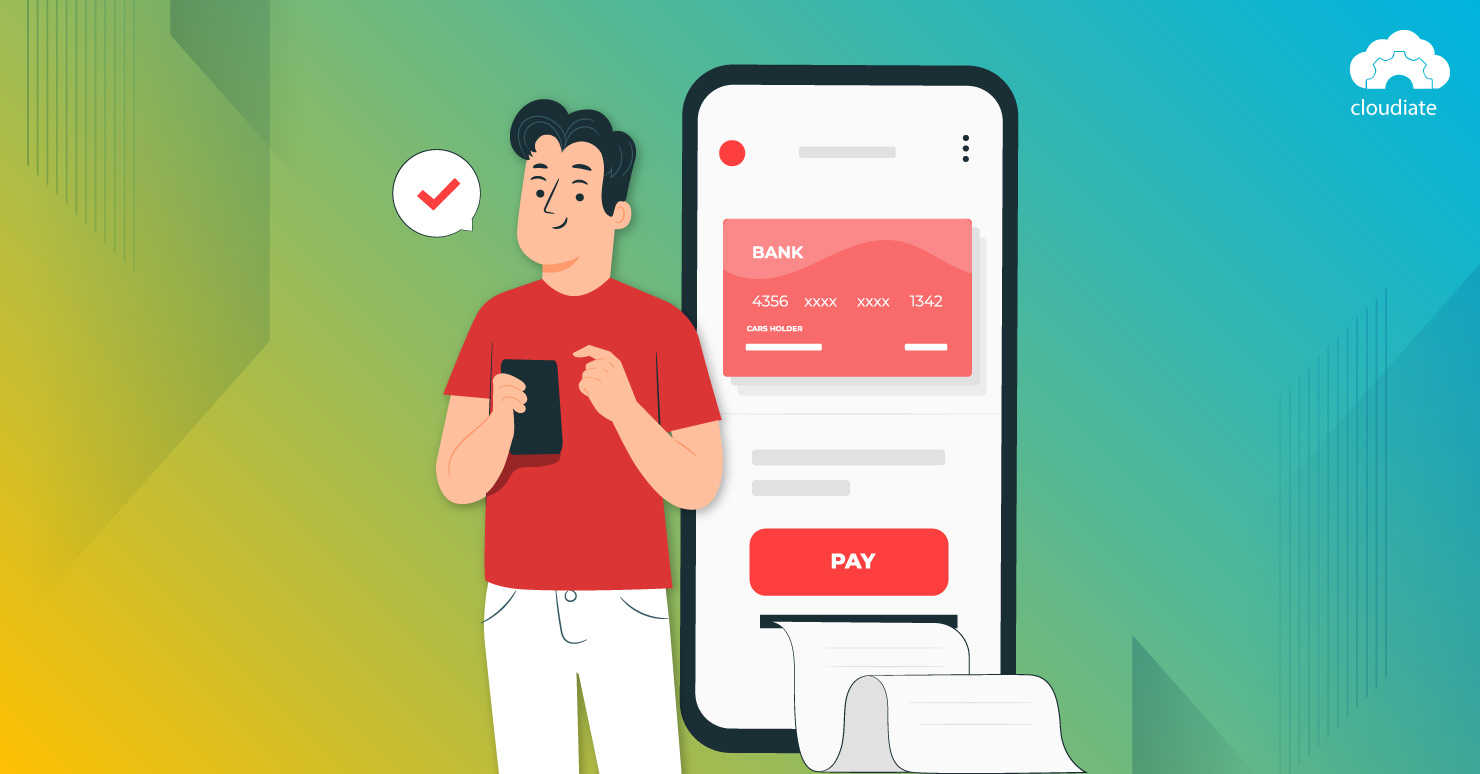 Digital payment refers to the transfer of money electronically. As most businesses go online, digital payments have become a popular payment method.
Most customers use it due to the ease of process. These include bank debits, credit card payments, debit cards, prepaid cards, gift cards, and QR codes. There are also called Alternative Payment Methods such as PayPal.
With Salesforce Billing, you can accept digital payments the same way you accept analog payments.
3. Bank payments
According to Federal Reserve Notes, the total bank deposits in domestic and commercial banks of the USA increased by more than 35 percent. As of the fourth quarter of 2021, the total bank deposits stand at around $18 trillion. Clearly, customers' use of bank payments is increasing.
It is a win-win situation for both customers and businesses, as they are usually same-day deposits, and the transaction fee is much lower compared with other digital payment methods.
4. In-person payments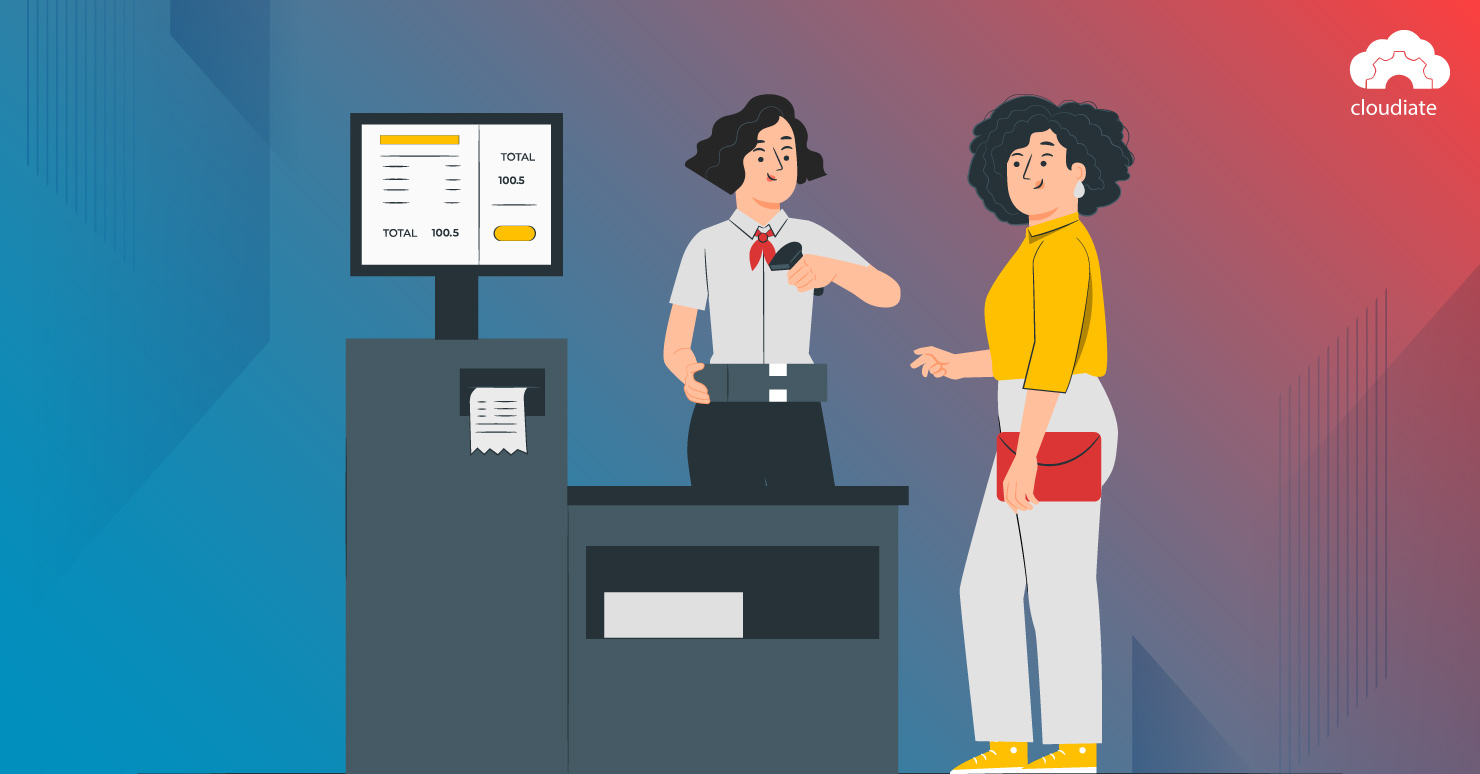 Businesses such as retail store owners rely on in-person payments. For instance, if you routinely interact with customers face-to-face and bill them in person, you can use Salesforce Billing to streamline the process.
Summing Up
Salesforce CPQ and Billing are a match made in heaven as they can save you a lot of time and energy. The Salesforce CPQ automates the process of sending invoices and price quotations, which will leave you with more time to focus on client retention.
However, it can be overwhelming to manage Salesforce. Our team at Cloudiate can help you solve your problems and achieve your goals with the software.
We are a trusted Salesforce partner, and we have enabled many businesses to leverage the power of Salesforce. We'd love to help you, so click here to schedule a call with our expert and share your requirements!