In the Salesforce world, the most exciting times are spring, summer, and winter updates when new features become available for customers. Delivered automatically, these upgrades enhance both back-end functionality and the customer experience. With the new year around the corner, Salesforce has already released notes on the winter updates for 2022.
What Will Salesforce Winter 2022 Updates Bring?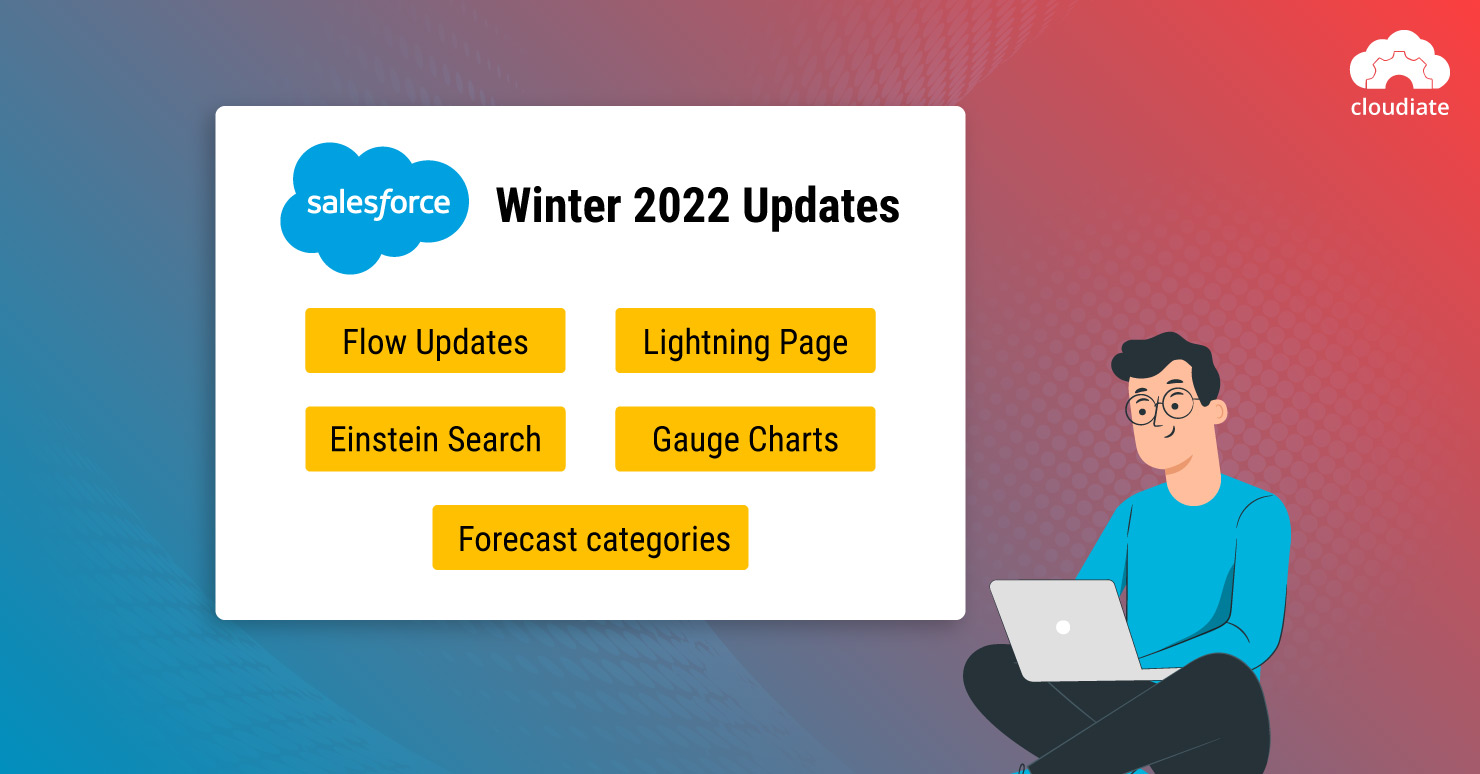 According to the release notes for the Salesforce Winter '22 upgrade, the SaaS firm has a lot in store for customers. From Sales Cloud to Service Cloud, the release note lists a long line of features. A handful of them worth noting are:
1. Flow Updates
Salesforce Flow allows users to automate and simplify complicated business processes, which is why enhancements to it are game-changers. With this season, Salesforce brings plenty of updates, some are:
Ability to relabel button labels in a screen flow instead of developing a component to edit them.
Including outbound messages, communication sent to external services, as an action in the flow builder.
In a record-triggered flow, call a sub-flow and initiate element changes.
In screen flow, customization is easier, and it's not necessary to build new flows from templates. Also, there is now a new Roll Back Records element.
2. Lightning Page 
Recently, Salesforce has been concentrating on improving the speed of Salesforce Orgs. The updates to Lightning Pages performance are part of the same. Now users have deeper visibility into true load times with org-specific metrics on:
Browser speed
Number of cores
Users network latency
Moreover, on page creation, a performance analysis is conducted automatically, providing recommendations on how to improve load speeds. Any Salesforce Orgs that utilizes custom Lightning components, the Analyze button gives comprehensive results, such as external CSS components.
3. Einstein Search
Einstein search is a powerful AI feature, and after the winter release, the update is automatically enabled for all users for free. With the feature, users get a personalized search result that factors in your activity.
Furthermore, the user interface has more calls-to-action, so creating records right in the search box is possible. Lastly, Einstein search uses natural language search, meaning anyone can type commonly used words to filter down results.
4. Gauge Charts 
Gauge charts are an excellent method for Salesforce users to measure progress and key performance indicators for any goal or objective. Until now, the goal had to be static and numeric. With the winter '22 updates, the gauge charts on the dashboard have become dynamic.
You can compare a report metric with any field from a record as long as the source report has the same metrics, filters, and groupings as the gauge chart. To switch from standard to dynamic, the user simply has to go to the Reports and Dashboard Setting tab on the Setup menu.
5. Forecast categories
There are four standard collaborative forecasting categories in Salesforce – Closed, Commit, Best Case, and Pipeline. The new update brings a new category – Most Likely – to allow for more flexibility when segmenting opportunity groups. Once added, the new category will fall between the Commit and Best Case categories in the picklist value.
What Salesforce CRM Trends to Keep a Watch On?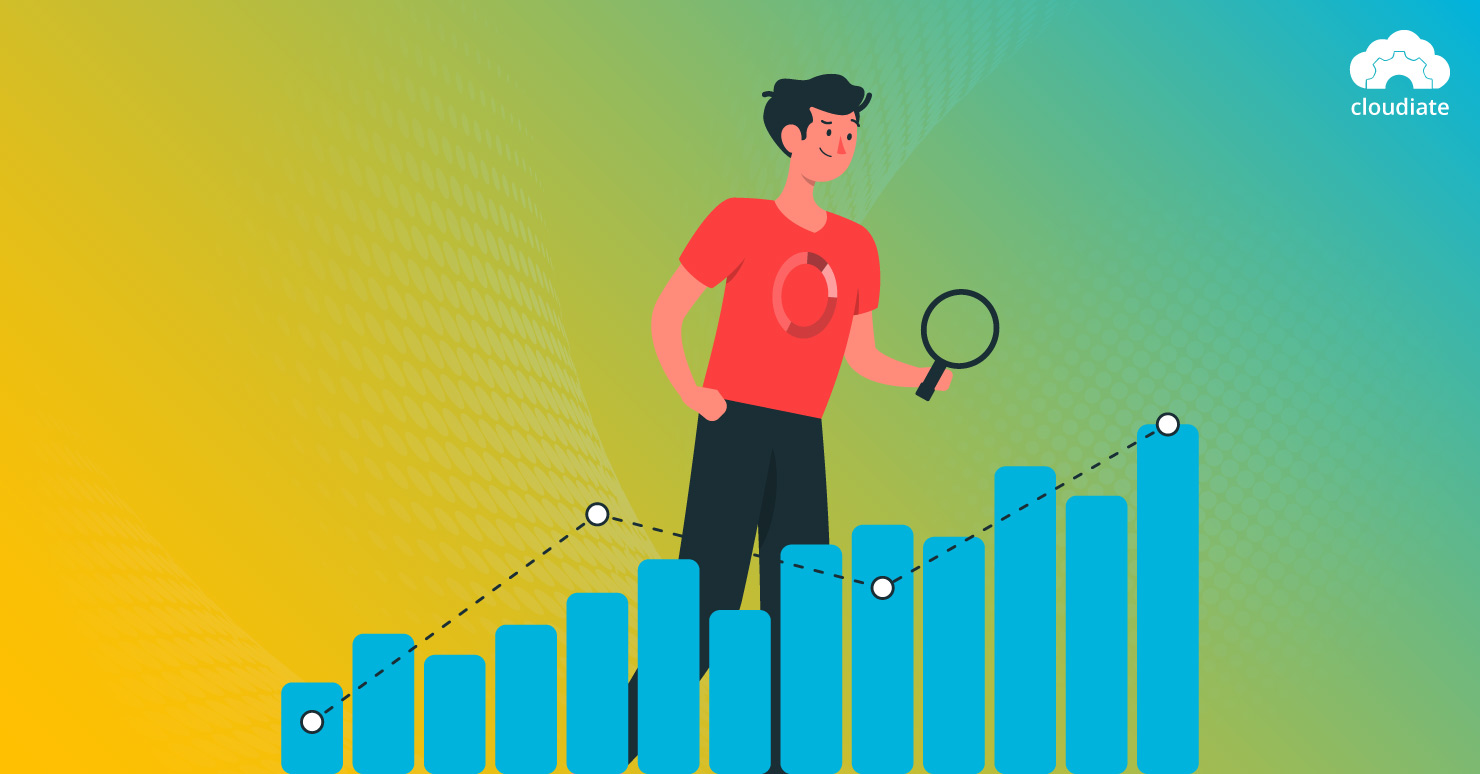 Besides updates, the end of a year is also the time to look out for CRM trends ready to make a splash in the coming months. With that as the backdrop, we walk you through 3 Salesforce trends forecasted for 2022.
1. More investment in CRM technology
From small businesses to large enterprises, COVID-19 threw everyone into a tailspin, forcing them to adopt technology in all its forms. "71% of growing businesses say they survived the pandemic through digitization." Expect this trend to continue.
From how teams communicate and collaborate to how they help customers, technology will become the core of it all. Leading the way will be CRM that provides high-quality customer service and optimize costs at the same time.
A particular feature of CRM that more businesses will invest in is process automation. Be it AI that nurtures sales prospects, chatbots that automatically solve customer queries, or self-service that enables customers to look for answers themselves, automation would be front and center for all teams. So much so that SaaS like Salesforce will become synonymous with automation.
2. Social and CRM merge 
With Salesforce Social Studio, we've already seen the integration of social platforms with CRM. Known as "social CRM," in 2022, the trend will rise further because it benefits businesses in myriads of ways.
One, it provides a holistic view of prevailing brand sentiment. Two, it gives a direct 'in' to what people are posting on social networks. Three, it allows the organization to respond to comments, tweets, etc. with speed, and that builds a better relationship with both current and new customers.
3. A Single Source of Truth
Increased adoption of customer relationship management and more robust social integration are two trends that'll fuel 2022. But the most vital one will be viewing Salesforce as a single source of customer truth.
This will be accelerated because aggregating data from all systems to a single location provides indispensable value. By connecting Salesforce with all teams, departments, and partners, organizations become capable of supporting the entirety of the customer lifecycle. And that'll lead to a cohesive customer experience, which is why 2022 will see a greater focus on CRM.
Salesforce CRM Becomes the Essential Organ
The speed with which businesses have had to digitize to keep up with the changing world has made one thing clear: CRMs like Salesforce are central to a company's success. When you connect Salesforce to all the data, processes, and tools your organization uses, it has a direct impact on the bottom line.
However, speed is of the essence here. To stay ahead of the curve, you must leverage Salesforce updates as and when they happen in 2022. Lag a bit and you lose the competitive advantage, which is why having a Salesforce Implementation partner so much makes sense.
While you focus on your core business, the partner stays on top of all CRM trends and updates, ensuring you remain at the cutting-edge of technology. For more information on how Cloudiate can help you, get in touch.