Enterprise Resource Planning (ERP) is not a novel concept. It has been the backbone of several corporates for quite some time now. This is a great development from the way business was done in the past by maintaining manual spreadsheets and stacking data on top of data, with a limited scope of utilizing them.
In today's high-speed internet generation, businesses must stay one step ahead of their competition to sustain and grow. If it was just about customer experience, Salesforce is unanimously the most ideal CRM tool.
But is it enough?
Many still feel the need for an integrated solution that brings together different business processes such as marketing, finance, payroll, etc., in a cohesive manner, thereby helping the businesses stay agile.
An Enterprise Resource Planning solution is one of the best technological investments an organization can place their bets on. Don't be misled by the name: the demand for enterprise-grade business management software solutions for the midmarket and the SME space is too high to ignore.
Here are some of the compelling reasons why a full-fledged ERP system is a 'must-have' for today's businesses – big or small!
How Does a Full-fledged ERP System Work?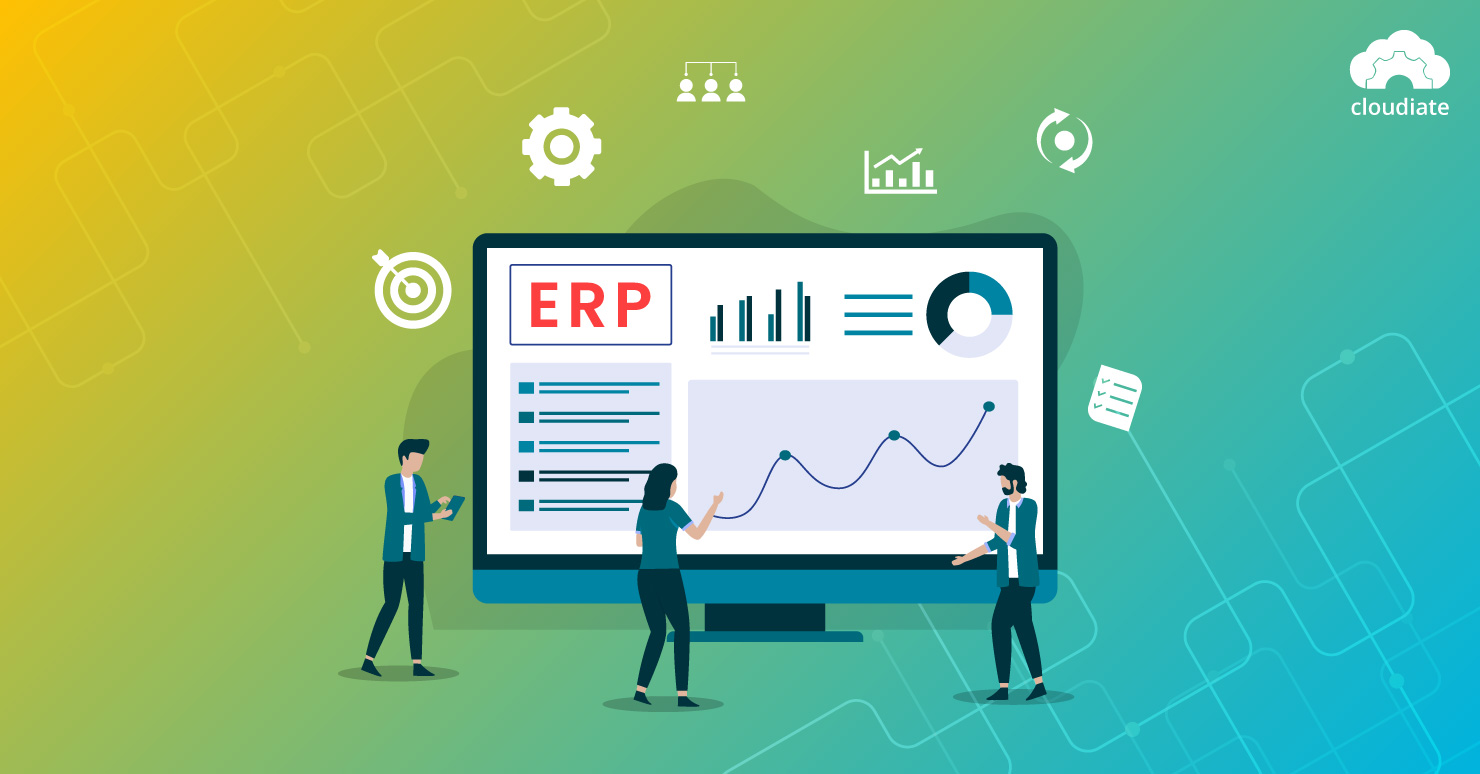 ERP is a single interactive database management system that comes inbuilt with high-speed analytics and a consolidated dashboard. It is the best tool to streamline business processes and automate routine tasks so that human talent can cater to more core business needs. This software can be implemented across various industries such as human resources, manufacturing, retail, banking, steel, pharmaceutical, agriculture, etc. They assist enterprises by optimizing multiple business operations such as accounting, manufacturing, inventory management, analytics, reporting, etc.
In simpler terms, an ERP is a multi-faceted software that ensures company success by significantly increasing operational efficiency and ensuring better overall management.
An ERP is a multi-faceted software that ensures company success by significantly increasing operational efficiency and ensuring better overall management.
Benefits of Adopting Enterprise Resource Planning Software
We understand the big picture that having an ERP is an asset to the organization. But what exactly are the benefits associated with a full-fledged ERP system? Let's find out:
1. Focused IT Costs
Many times companies have to incur huge IT costs for maintaining different software and systems. This creates a cluster of disparate resources that is not so easy to manage and confuses the employees unnecessarily. Not to mention the tedious training sessions everyone has to go through as well as remember a variety of functionalities that should be adopted with each of these different software.
A dedicated ERP system combines all of this into one single unified system. Instead of hiring a dedicated staff, maintaining multiple infrastructures and support teams, it is best to adopt an ERP that will help the organization club everything together under one umbrella system.
Most ERPs can be customized according to the needs and requirements of individual businesses, thus giving them a blank canvas to work upon in a manner that aligns with their business needs.
2. Better Reporting
Implementing an ERP suite across different departments means having a unified reporting system for every process. It becomes easier to generate valuable reports and analytics at any given time as there is just one single source for everything.
Right from analyzing and comparing functions across departments to using business intelligence services that come inbuilt in most ERPs, organizations can do away with the hassles of tracking multiple spreadsheets or emails. They have a set of insights and metrics that help them make informed decisions and identify operational strengths and look into problem areas that require improvement.
3. Data Security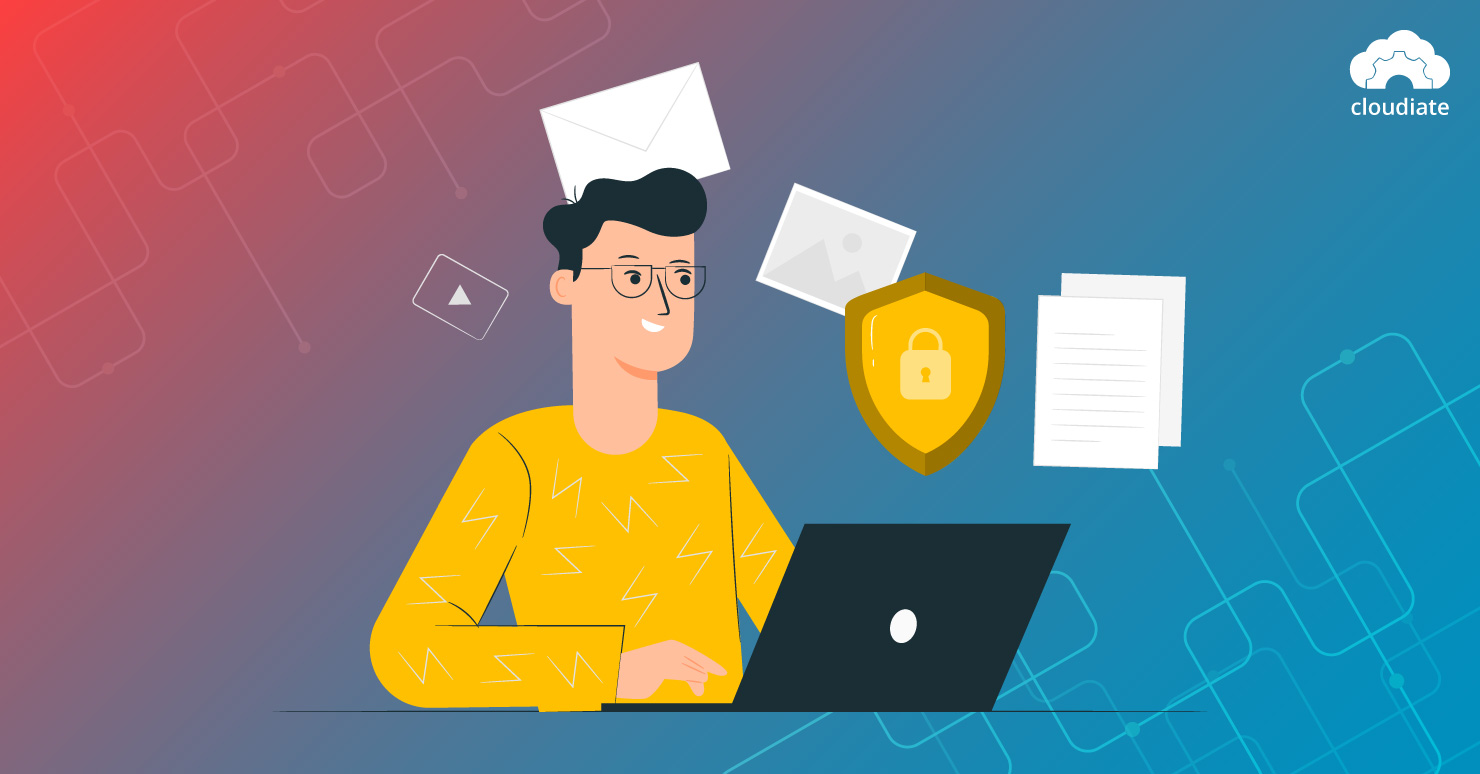 ERP solutions provide a secure nexus to the company's precious data that may be circulated amongst stakeholders by giving controlled access as to who can see and edit the information. A single input system through ERP further safeguards the data in case of merging data from multiple systems.
An additional layer of security is provided by the database system that ERP runs on. Cloud-based ERP solutions are safer and employ round the clock security experts who ensure their servers are well-protected at all times. This makes it even more difficult for hackers to run test attacks like they would on a private server.
4. Standardization
ERP systems are developed and designed in a manner that they replicate the industry's best practices. Businesses are able to standardize their own processes and systems, leading to better productivity and efficiency.
This standardization reduces the chances of errors and conflicts to a large extent, which ultimately leads to less friction and better synergy across departments.
5. Faster Response Times
A full-fledged ERP system helps in improving service delivery times. To ensure that customers are satisfied and receive amazing customer service, all the front line executives and sales team should be given access to every set of information through a centralized unit. This will equip the teams to handle customer complaints efficiently and result in a faster response time.
Salesforce-ERP Integration: Benefits and How-To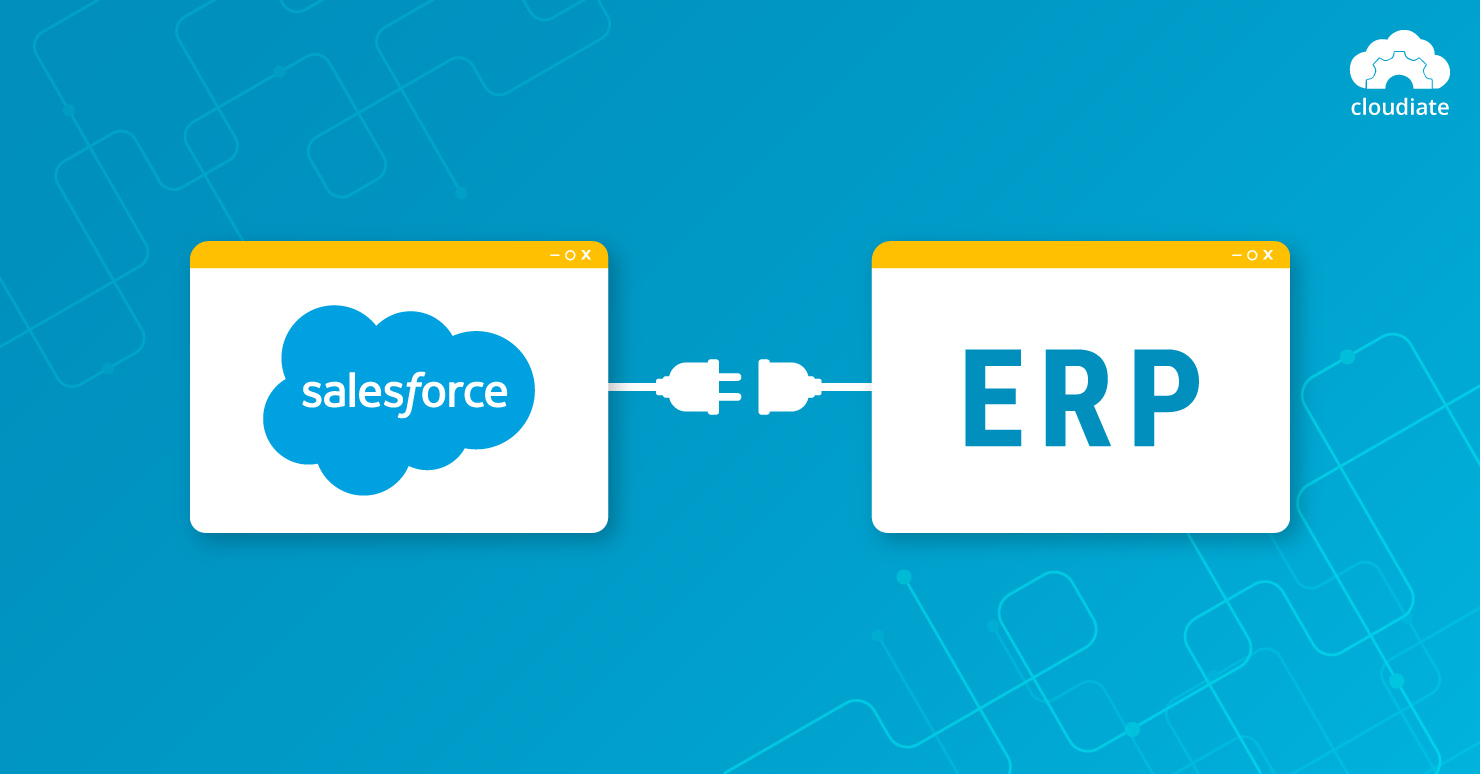 Though CRM has been a core feature of many ERPs, the CRM components in these systems may be complicated and less intuitive. Result? Data silos between departments. Today's ERPs aren't a one-size-fits-all solution but are highly customizable, allowing organizations to filter in only the services they need while filtering out the costs of unnecessary features.
Thanks to this customization advantage, ERPs can even integrate with your customer resource management (CRM) platform or content management system (CMS) like Salesforce.
"Silos build the wall in people's minds and create the barrier in organizations' hearts." – Pearl Zhu
Knowing how to leverage the best out of an enterprise resource planning solution and Salesforce will guide organizations, big or small, to break data silos and seize the opportunity that is now.
Salesforce-ERP Integration solves the following:
Complicated integration functionality
Lack of user self-service ability
Reliance on third-party applications and services
IT staff time committed to jury-rigging solutions
How to Integrate Salesforce with Your Existing ERP System?
There are a number of ways you can successfully leverage the capabilities of these two types of platforms. Here are some of the ways:
Native ERP Integrations
Salesforce supports native integrations with the two largest ERP vendors, Oracle and SAP. While the initial set-up can be tricky and require expert assistance, both these ERP vendors multiple value-added services to make it smoother.
ERP Built on the Salesforce Platform
Using Salesforce's Force.com platform, software vendors have developed ERP systems that function around Salesforce and combines the native benefits of each.
Custome Integration Options
The chances are that if you're using a less advanced ERP system, you might find yourself handicapped when looking for prebuilt integrations or adapters. In such cases, configurations can be costly and time-consuming. But Salesforce's multitude of value-added services can come to your rescue and assist with these custom integrations.
To Sum Up
There is not an iota of doubt that every organization needs a central repository of information in the form of a full-fledged ERP system integrated with an outstanding CRM tool like Salesforce, which can be accessed freely company-wide.
While all these incredible perks are up for grabs, companies often face the challenge of integrating and moving data. Cloudiate emerges in this scene to ease all your Salesforce and ERP integrations and customizations at a very affordable rate.
To know more about our services, get in touch with us today!