Salesforce, the world's most popular cloud-based customer relationship management (CRM) platform, has the potential to help your business grow by providing a comprehensive view of your customers. It gives organizations various powerful features and components to unify data from disparate sources and channels. Salesforce Sales Cloud contains customizable CRM workflows, contact management, quote to cash, marketing intelligence, deal tracking, and integrations with thousands of other applications in your stack.
Salesforce implementation can be challenging, time-consuming, and confusing because of the vast and dynamic nature of the CRM platform. As a result, you'll need a dependable Salesforce implementation consultant who can effectively leverage limitless prospects given by Salesforce and help expand the value of investments. This article explores how you can go about choosing the right Salesforce implementation consultant for your business.
Who is a Salesforce implementation consultant?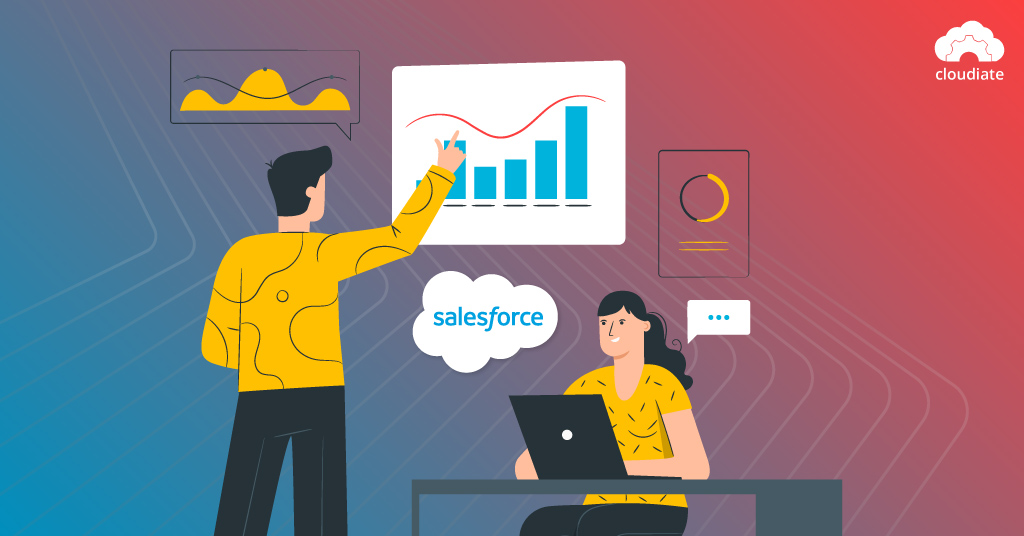 Salesforce implementation consultants assist users in selecting and implementing Salesforce's CRM solutions within their organizations. Businesses that want to deploy a Salesforce tool can hire a consultant to help with everything from implementation to employee training. Working with a Salesforce implementation consultant can help teams upgrade and maximize their results when using the tools.
The consultants help reduce the hassles associated with significant software deployment, overcome staffing challenges, and help the business grow. Furthermore, implementation partners ensure that the CRM platform is technically sound and that you do not face challenges with data modeling, security, over-customization, and other issues. Depending on your requirements, a Salesforce deployment can be a significant investment, costing thousands of dollars. An implementation consultant will assist you in deploying Salesforce faster and getting your sales team up to speed quickly enough to make the most of your Salesforce investment.
Why do you need a Salesforce implementation consultant? 
The Salesforce deployment process can appear daunting whether you're a Salesforce expert or implementing Salesforce solutions for the first time. The new features and products being added to the platform can intimidate businesses that are unprepared to deal with the complexities of the implementation process. Working with a Salesforce consulting firm can help your company optimize its sales and marketing efforts while also improving the customer experience by utilizing an entire team of experts.
Choosing the right Salesforce consulting firm ensures you can meet your business objectives without worrying about skill gaps, a lengthy implementation timeline, or staying current with the latest releases.
How to choose a Salesforce Implementation Consultant for your business?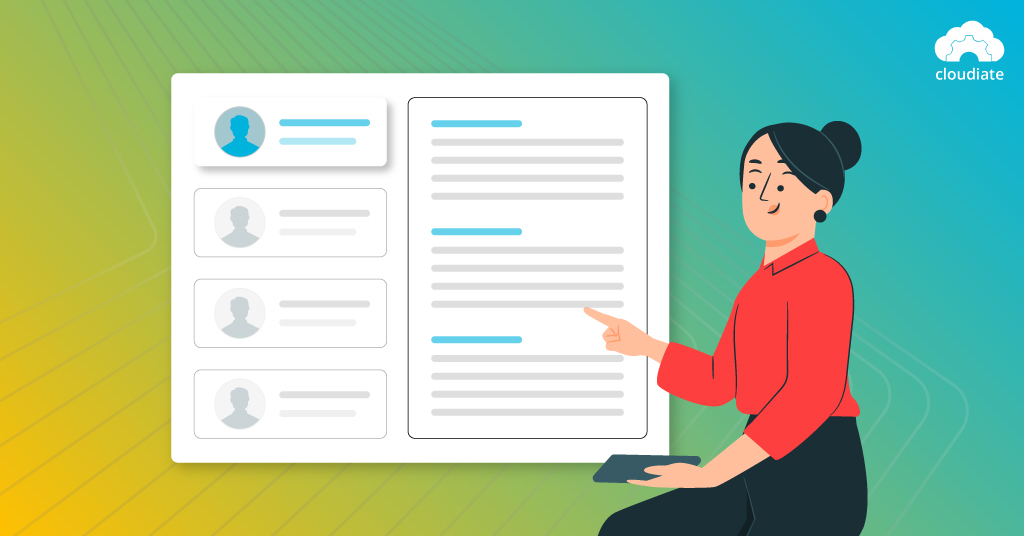 How you select your Salesforce consultant affects the overall functionality and benefits you derive from the CRM platform. When selecting a consultant, it is always best to be patient, selective, and analytical. Here are six things to consider when choosing a Salesforce implementation consultant.
1. Identify your needs and goals
After you have identified the challenges and problems your organization faces with regard to CRM, you need to define the support goals you want to achieve. It is crucial to have the key variables like budget, outcomes, scope, and timelines put in place at the very beginning. You can search for a good Salesforce implementation consultant once you've determined your needs and expectations.
2. Check for Salesforce Associate Certification
Understanding Salesforce's robust certification system can help you decide when looking for a consultant. Salesforce certifies consultants, administrators, architects, developers, and marketing professionals. Certified Salesforce Implementation Consultants are assigned specific tiers — Registered, Ridge (Silver), Crest (Gold), and Summit (Platinum).
It is a good practice to examine the certification of the Salesforce implementation consultants of a firm to know whether they're up to date on the latest releases. You'll also get a clear idea of whether the desired consultant fits your project requirements, industry, and business size.
3. Look for experienced and skilled professionals
Select a Salesforce consulting partner with a team of knowledgeable and experienced experts. After all, you envision them to partially or completely reinvent your business. Find out if they have extensive Salesforce experience and have carried out projects similar to yours. Determine that the partner has a sizable team with various roles that will be required, as it will affect the project's delivery, quality, and success. Preferably seek out industry-focused Salesforce implementation specialists with proven expertise.
4. Go through the reviews and feedback
Genuine customer feedback can give an accurate picture of a consultant's abilities and areas of expertise. Aside from reviews, you will learn about the company's key personnel, experience, certifications, areas of expertise, awards, and so on. Another tip for choosing the best Salesforce implementation consultant is considering the company rating and the number of completed projects. Moreover, it is a good idea to ask for customer references or case studies of similar projects to estimate the success rate and scope of the consultant's experience with different clients.
5. Choose consultants who provide post-implementation support
Salesforce implementation, like any other software, is not a one-time event. Businesses evolve, and their software also needs updating to keep up with the times. Therefore, the Salesforce implementation consultant must keep up with all updates. Learn how the consultants provide post-implementation support to their current customers. Then work with someone whose implementation methodology includes a Salesforce-managed support program.
6. Compare costs
While it may be tempting to seek out the most cost-effective implementation partner for your company, doing so may cost you more money in the long run. Look for consultants who provide comprehensive solutions based on long-term business objectives. Don't be afraid to request proposals from multiple Salesforce consulting firms to compare what each has to offer before making a final decision. When comparing various proposals, ensure you understand what each proposition includes.
Transform your Salesforce setup with Cloudiate
With all this in mind, a firm that provides a smooth, guided onboarding experience can be a brilliant solution to all your Salesforce CRM requirements. This is where a Salesforce Consulting Partner like Cloudiate can step in.
Cloudiate is a firm that works as an extension of your team, empowering you to maximize the value of your Salesforce investment. The Cloudiate team of professionals is equipped to handle your technical integration and implementation needs. The Salesforce consultant assigned to you will closely examine your business requirements and help you strategize the best approach to implement Salesforce arrangements, which will help your business grow. Cloudiate also offers Salesforce training and support to its customers.
Learn more about the company and read client testimonials here. Contact us to get the best Salesforce Implementation Consultants today!