If anything, customer data should tell you a story. A story that helps you comprehend what's working for your business and what's not. Often, sales teams are clueless about how marketing functions in their firm and vice versa; this results in missing collaboration links between the two critical arms of the business.
Drumroll to Salesforce! It helps you break the data and technology silos, giving you visibility across the departments to share a single customer view and detangle the relationship.
But wait. What if every business had different needs? Is Salesforce one-size-fits-all? Not exactly. Customization is the key. This article sees how customization can make Salesforce a force to reckon with!
Nuances Before Customizing Salesforce 
With its reconfigurability and customizability, Salesforce is hands-down the best CRM. Salesforce wouldn't be as powerful without its customizability per your business needs.
Salesforce CRM comes with lots of features and customization options. How you configure this tool depends on the way your business operates. Over time, your Salesforce platform needs may change along with your business.
Therefore, business processes should be classified into either configurable or those that need to be customized. What are these configurations and customizations? 
Salesforce configuration vs. customization
Salesforce can be configured and customized to meet your unique requirements. The process for customization, however, is quite involved. As a result, the configuration and customization of Salesforce are often confused.
Here are some pointers to help you differentiate between the two:
There's no custom-configuration option in Salesforce. 
You can configure Salesforce by clicking on the "Settings" tab, adding fields, objects, tabs, and automating workflows.
Salesforce configuration is just point-and-click. It does not require any code; hence no programming is needed.
In contrast, Salesforce customization involves modifying the application's code, which requires programming/coding skills.
Because of these factors, Salesforce customization is typically the domain of Salesforce customization consultants and requires specialized attention.
What is Salesforce Customization?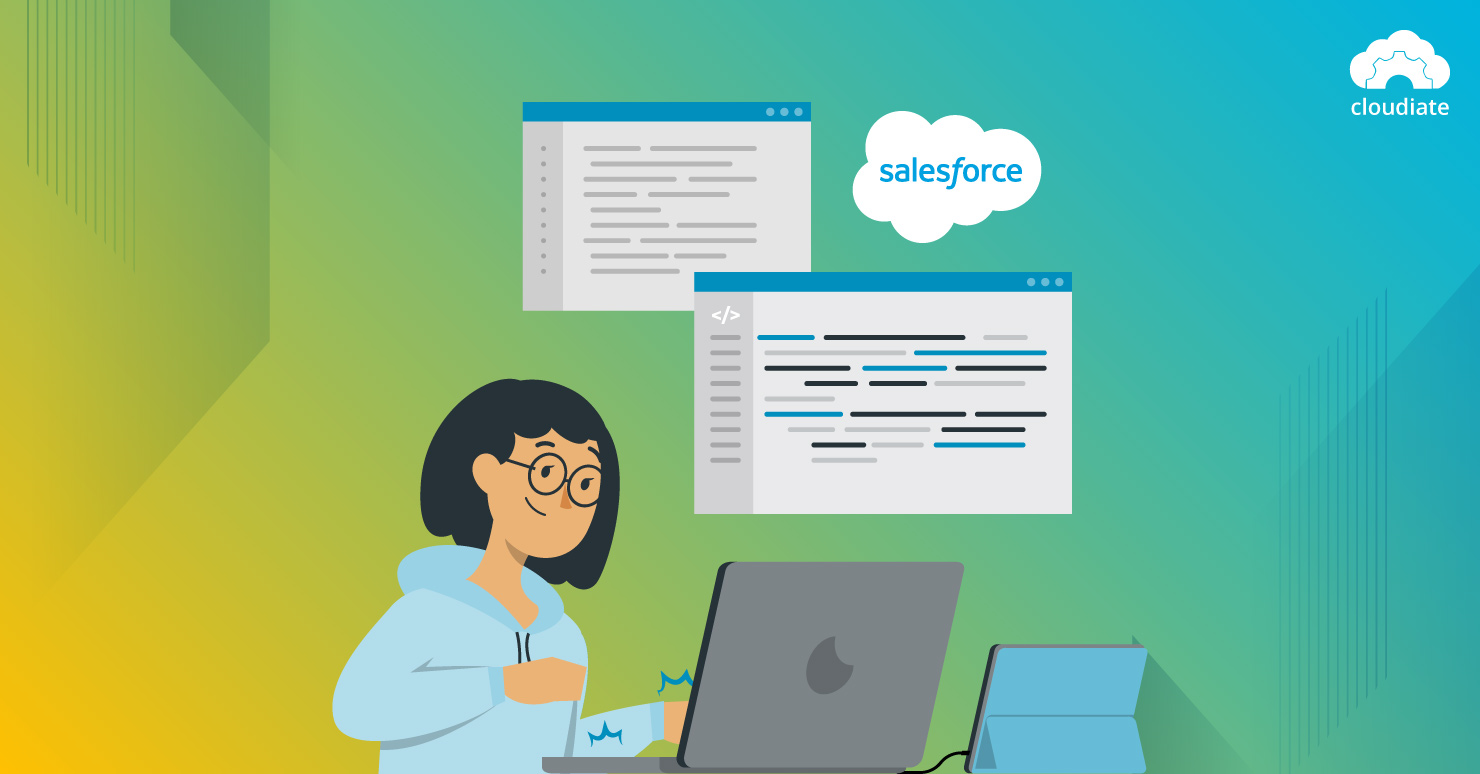 Adding new features or functionality to the Salesforce application that is absent in the default version is Salesforce customization. Salesforce customization involves custom code development and external tools to develop functions that meet business needs.
But Why Salesforce Customization?
Standard solutions may be unsuitable for diverse businesses and their varied needs. A Salesforce customization is beneficial in such instances. Some notable cases include:
Lack of automation hinders business processes.
Unfriendly UI/UX
Lack of visibility of reports and dashboards leads to inefficient reporting.
An absence of third-party integrations results in ineffective business processes.
When you need role-based CRM access.
What Can Salesforce Customization Do For Your Business?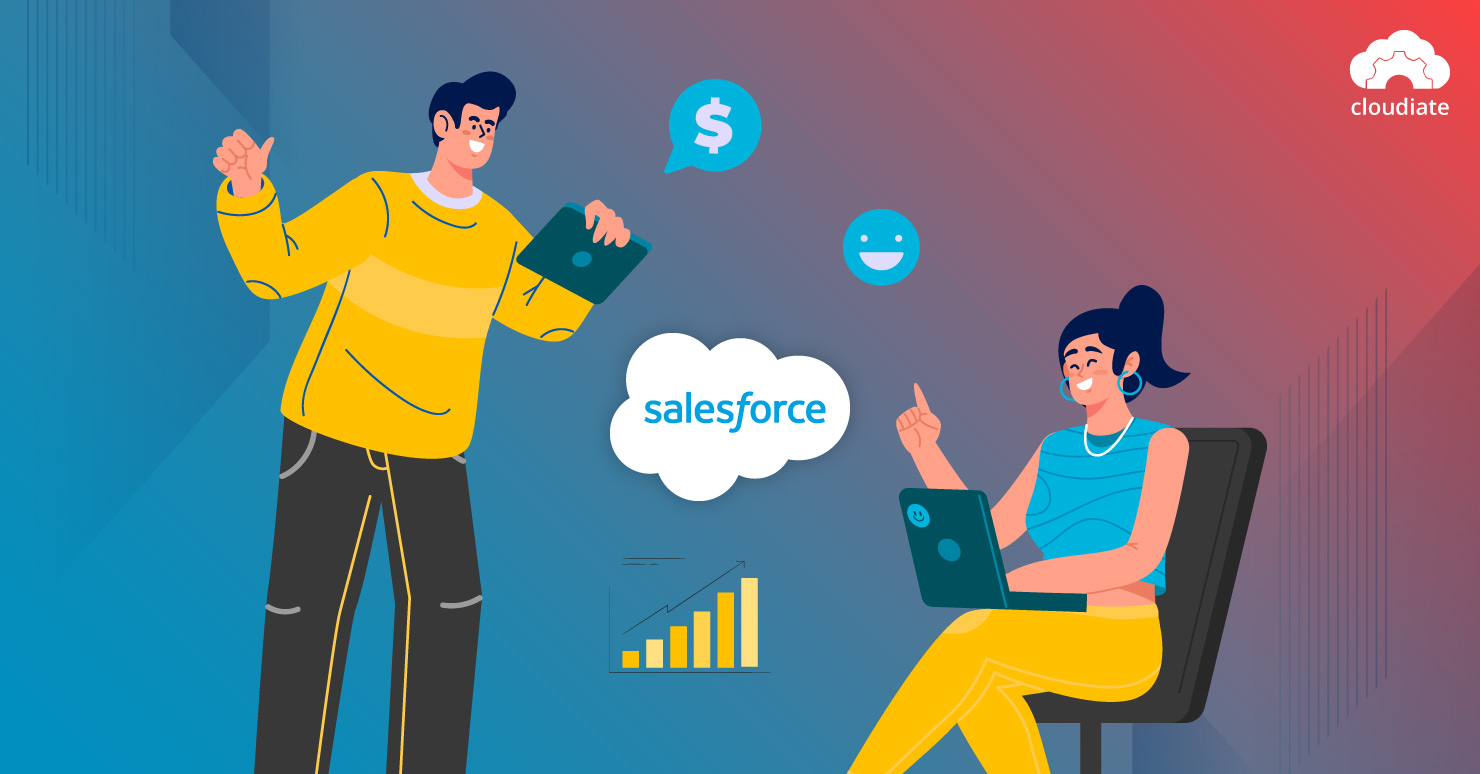 Salesforce customization can do wonders for your business. Have a look at some of them:
Integrates easily with pre-existing systems
When up and running with a new CRM, most firms are confused about their legacy system. However, Salesforce allows you to improve employee productivity and increase sales. How? 
With Salesforce customization, it is possible to integrate cloud services like email, G Suite, or HubSpot into pre-existing systems and make functions around each other.
Increasing the efficiency of business analytics
Unreliable reporting often leads to companies losing most of their profits. Business analytics help you find out how to approach a potential client and retain the existing ones.
Salesforce customizations can assist sales reps in gathering operational data that helps them decode more perspectives and valuable business insights. Thus, improving the efficiency.
Improved customer experience
The customer base is the most critical asset of any organization. A satisfied customer sets you apart from the competition. Therefore, any business should always maintain a high retention rate and encourage customers to take advantage of its products and services.
With Salesforce customization, customers can take advantage of many valuable features that improve the tool's user-friendliness and processes that provide instant services.
A rise in sales and revenues
Businesses thrive when they are profitable and great deals are struck, which is also what Salesforce CRM is all about. In addition, the Salesforce customization feature allows clients to save time by automating repetitive tasks. 
Using it, your business can create more competent resources, save time, and prioritize domains that make a difference. Thus, focus on more sales and generating revenue.
An improved return on investment
With Salesforce customization, you can create custom documents quickly, manage, store, and collect data. For instance, a customized service proposal can help analyze the data to meet the needs of current and future customers.
Moreover, it enables you to incorporate and implement custom data, allowing you to understand the community better and engage in activities that generate higher ROI.
A fast decision-making process
With Salesforce customization, you can build a practical one-stop solution where all the information is at your fingertips. Without having to switch tools, you can better focus on accelerating brand development so that you can make faster, quicker, and more accurate decisions.
What Tools are Used for Salesforce Customization? 
A wide range of tools is available for customizing Salesforce. Salesforce provides some proprietary tools, while third-party technology partners provide others. Visualforce, Apex, SOQL, Lightning components, and Salesforce Connect, are a few to name.
What aspects can be customized in your Salesforce?
You can change virtually any element in Salesforce since it is a highly customizable platform. But, it mainly falls under three groups: UI, functionality, and integration.
You can customize the UI based on the company's profile, brand, logos, and page layout.
With functionality, you can tailor entities like reports, fields, dashboards, objects, notifications, tabs, workflows, etc.
With Salesforce, you can integrate with virtually any third-party application or system, including ERP, intranets, ITSM, eCommerce platforms, social media platforms, computer telephony, accounting software, and email.
What else about customization? 
Oh, yes, there is something you need to know about customization. Having just any Salesforce edition will not allow you to customize it. As an example, Salesforce Sales Cloud limits customization features.
Second, over-customizing your Salesforce solution makes it difficult to support, upgrade, and enhance. So, make the changes only when necessary.
What's Next?
Make sure you're getting the most out of your CRM. Is it helping you achieve your goals? Does it deliver the expected return? Unless this is the case, you may need to reconfigure and improve your organization.
Salesforce implementations are no different. It is only through effective identification of loopholes and Salesforce customization that you can maximize your investment.
To plan the process, put your current state and target goals. It makes tracking your progress and resolving issues easier. Then, find a Salesforce customization consultant with the experience to help you implement the changes.
Cloudiate offers services in everything Salesforce – development, implementations, and support. Get in touch with their experienced team today.