While data is the goldmine for businesses globally, very few organizations have the know-how to derive meaningful insights from it. In a digitally-powered world, companies that can get actionable insights from data and convert that knowledge into action are the ones who can thrive. A recent study states that a whopping 48% of companies use data analysis, machine learning, and AI tools to resolve data quality issues (Semrush).
But which are the best tools that can help you make sense of data?
Salesforce Einstein can very well come in handy. Being one of the most advanced AI-enabled CRM tools, Einstein can deliver real-time insights from vast data stores. It gives you a microscopic look at the numbers that matter to help you recognize customer pain points and strategize accordingly. Let's deep-dive into how the technology works and how it can help your business from a broader perspective.
Top 3 Features of Salesforce Einstein You Need to Know!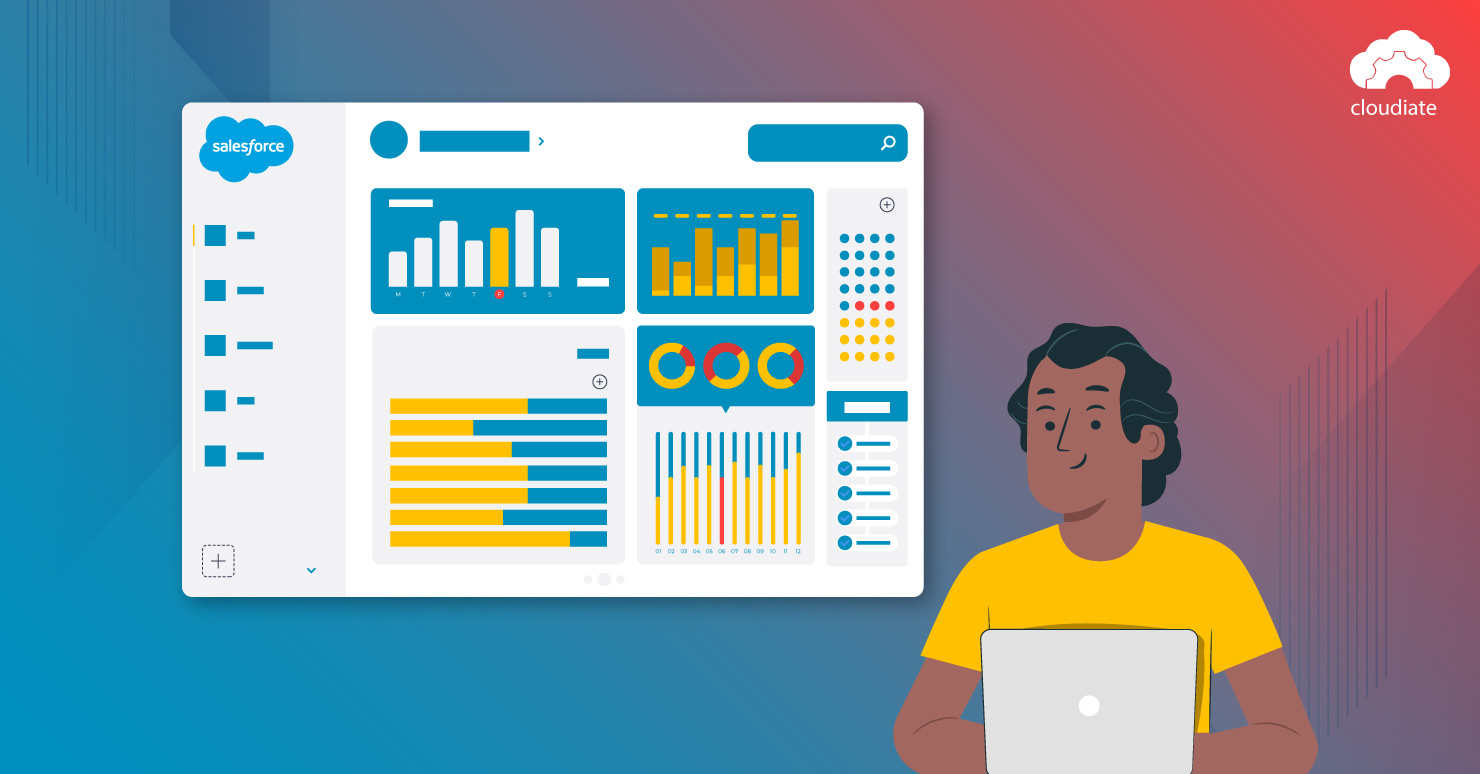 Amid rising competition, it can get overwhelming for businesses to connect with customers. Thankfully, this isn't the case anymore. Salesforce Einstein integrates sophisticated artificial intelligence technology with the Salesforce CRM platform, bringing a new level of precision and personalization to your marketing campaigns. From optimizing your sales pipeline to setting marketing priorities, Einstein can help you transform customer relationships. Here are the top features of the technology that you should know!
1. Uses Predictive Analytics, NLP, and Machine Learning for Accuracy
Salesforce Einstein uses the best technological mix to ensure that you derive the most value from data. With predictive analytics, big data, natural language processing, and machine learning, the platform can help you analyze and predict customer behavior. These cutting-edge algorithms will solve the most fundamental challenges and ensure that you engage customers with the right offerings at the right time.
2. A Customizable Solution
With Einstein, you can focus on every granular detail that matters to your business. You can integrate the solution with the entire Salesforce ecosystem, allowing your business to explore customer data from every source. Furthermore, the solution also provides the option to create customizable, data-rich reports and charts to give a bird's eye view of each operation in the company. For deeper visibility, you can also integrate Salesforce Einstein with Lightning Reports.
3. Automates Repetitive Process
One of the most critical features of the solution is that it can replace repetitive tasks with pre-recorded actions. Besides extracting essential information from big data sets, the solution helps businesses streamline complex workflows through advanced integrations and tools. It also makes predictions of the best actions that you can take to improve customer service. Now, organizations can build end-to-end automated workflows for better productivity.
3 Ways in which Salesforce Einstein can Accelerate Digital Transformation!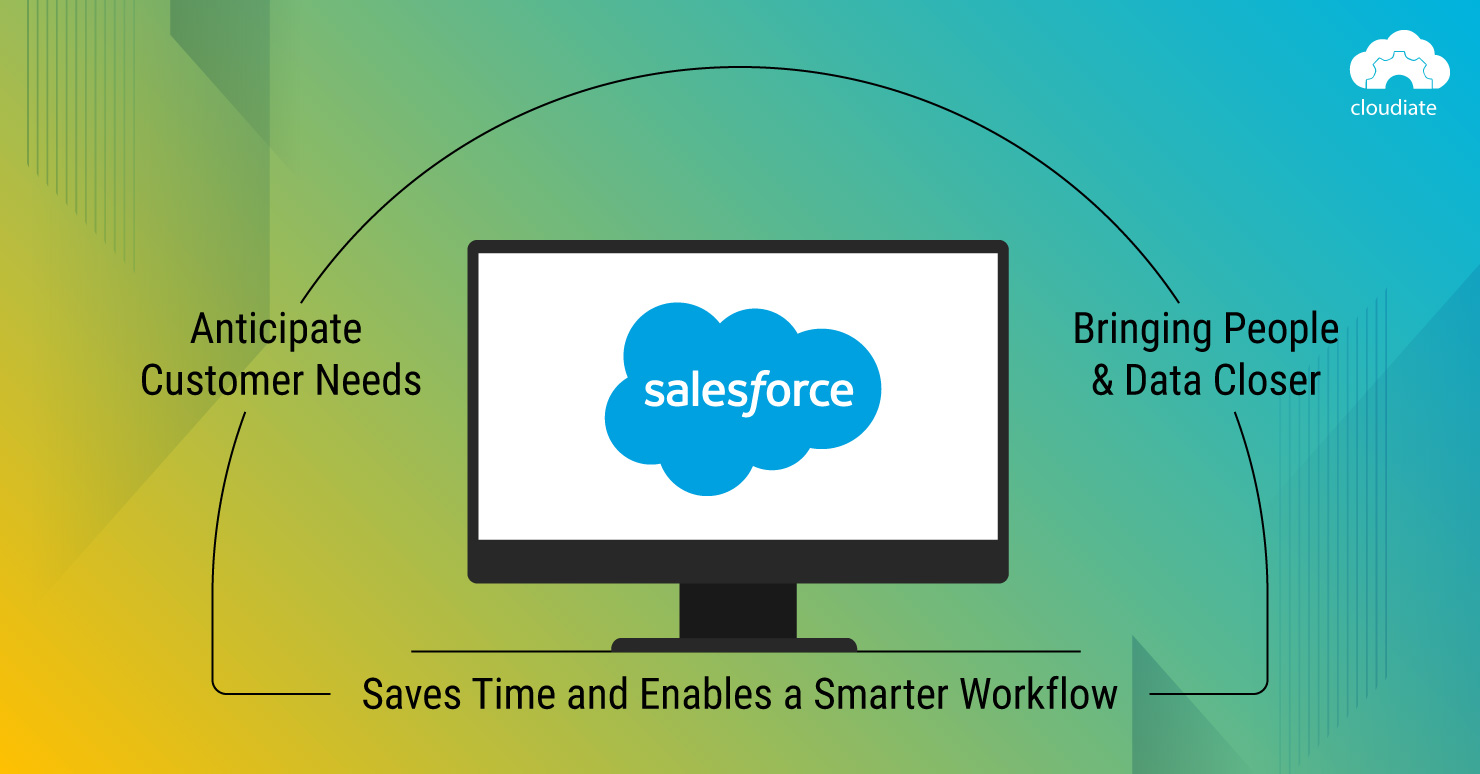 The digital world, in large part, is customer-centered. With the implementation of Salesforce Einstein, businesses can solve customer problems in real-time and build personalized experiences. Let's explore how the solution can help your business accelerate digital transformation.
1. Saves Time and Enables a Smarter Workflow
Accelerating digital transformation means working smarter by asking the right questions. Salesforce Einstein enables every business to:
Discover: With 2.5 quintillion bytes of data generated every day, Einstein can help you discover what works for your customers and which processes are not delivering an impact. It identifies the pain points of your customers and creates opportunities for cross-selling and upselling.
Demystify: Einstein demystifies complex data and delivers valuable insights to help you make faster decisions. It touches many business areas to ensure that you focus on critical matters.
Devise: With data automatically captured and analyzed at your fingertips, you can devise an efficient strategy that reduces lead time.
2. Anticipate Customer Needs 
As discussed above, Einstein uses predictive analytics and other advanced machine learning technologies for turning unstructured data into valuable insights. With these innovative techniques, the solution tracks customer journeys across digital channels to learn their decision process, helping you create a better buying experience. Salesforce Einstein enables you to anticipate customer needs and create a seamless marketing strategy with features like:
Predictive lead scoring: Identifies top leads and predicts the likelihood of converting each customer.
Predictive sort: Connects customers with products they seek by automatically tailoring search and category pages.
Commerce insights: Helps in understanding customers' purchasing habits through a powerful dashboard that deep dives into every metric.
3. Bringing People and Data Closer
Salesforce Einstein has been revolutionary for bringing data and people closer. Now, your employees don't have to wait to get valuable information. They can access data from every source and make informed decisions as a team. Furthermore, the AI-enabled solution has applications across cross-functional departments, including sales, marketing, customer service, and IT, enabling you to utilize the platform as per your needs. With minimal programming and an easy-to-use interface, the AI-enabled solution enhances business processes and empowers your employees.
With Salesforce Einstein, you can perform the following functions:
Sales: With features like account information and lead scoring, your sales team can identify potential leads and create better conversion opportunities.
Customer Service: Implementing end-to-end data analytics reports facilitates real-time understanding of your customers, helping you identify opportunities and cut-down redundant service costs.
Marketing: From automating email campaigns to effectively measuring ROI, Salesforce Einstein has a long history of being a winner in the marketing department.
Business Processes: Make business processes more efficient by building top-notch applications and leveraging the power of open-source frameworks.
Wrapping Up
Reimagining AI with your CRM platform to supercharge relationships with customers is a big step in the digital transformation of your business. As Salesforce Einstein adapts to new data and adjustments, it is one of the most effective ways to expand customer service beyond the point of sale. Ultimately, the AI-enabled platform helps companies globally through customer journeys to ensure that they make smarter business decisions.
Leverage the Right Technologies for Your Business with Cloudiate!
Across the globe, Cloudiate has helped businesses of all sizes leverage the right digital technologies to evolve rapidly. Keeping your requirements at the forefront, we can help you discover the potential of varied Salesforce solutions and implement them seamlessly. Get ready to innovate and make data-driven decisions by connecting with us at info@cloudiate.com today!