Many industries are experiencing a digital transformation, and the insurance industry is not far behind. For example, according to a J.D. Power study, 90% of auto insurance customers said they prefer purchasing policies online. Also, more and more insurance brokers are leaving behind traditional methodologies to adopt insurance CRMs.
The Salesforce Insurance CRM is one such customer relationship management software that improves flexibility allowing insurance brokers to scale up faster.
Designed especially for this verticle, Salesforce Insurance CRM ensures that information regarding customer profiles, buying patterns, claims patterns, and life events are accessible in one dynamic and comprehensive dashboard.
Let's look at its benefits in more detail to understand why it's a must-have tool in your arsenal.
What is Salesforce Insurance CRM?
Salesforce builds, offers, and maintains a cloud-based CRM software to help businesses get more leads, close more transactions, and amaze customers with exceptional service.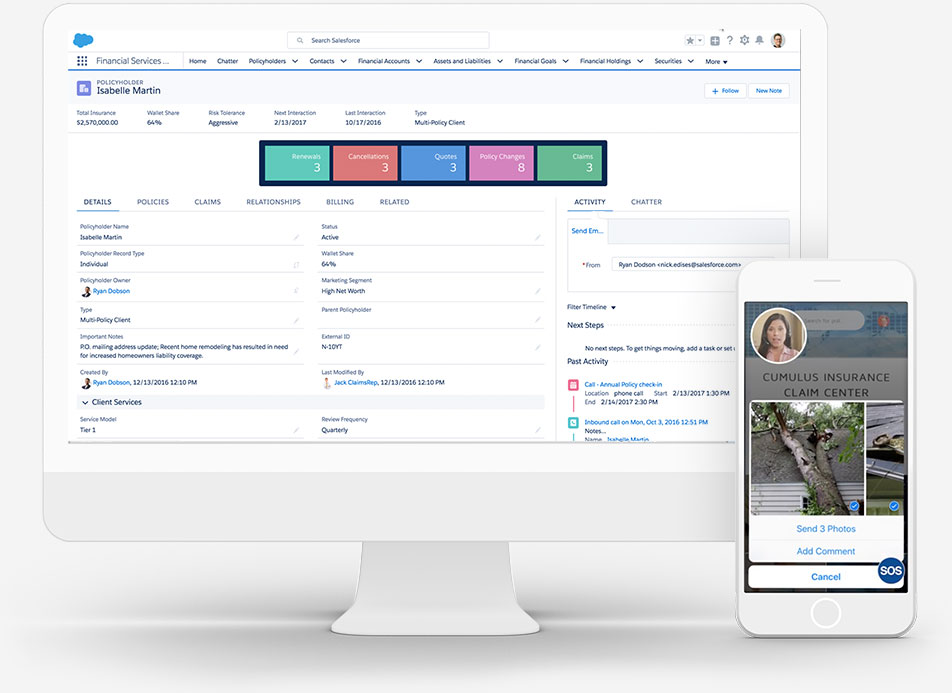 Just like the company's Customer 360—the full suite of CRM tools—brings your sales, service, marketing, commerce, and IT teams together with a single, shared view of customer data, the Insurance CRM does the same for insurance businesses.
This CRM, designed specifically for real estate businesses, enables viewing all service requests filed via the web, social media platforms, emails, and call centers in one place, according to the company.
With Salesforce Insurance CRM, real estate businesses can prioritize queries according to their urgency and ascertain that the appropriate individual is assigned to the case.
Benefits of Using Salesforce Insurance CRM for Insurance Brokers
Here are some of the benefits of using a Salesforce Insurance CRM:
1. Helps manage claims
Claim management is a tough job with lots of data and processes involved. Additionally, data collection and sorting is a tedious and time-consuming tasks. Salesforce CRM puts everything in one place so that you can easily find the data you need.
It also makes the claim-management process easier and smoother for the customer as they can submit claims using their mobile phones. Moreover, it allows customers to see the progress of their claims. The platform will also help you easily communicate with the client.
Best of all, you can use the tools offered by Salesforce or add custom features to the dashboard. Read this article to learn more about what Salesforce customization can do for your business. 
2. Address urgent cases using intelligent task prioritization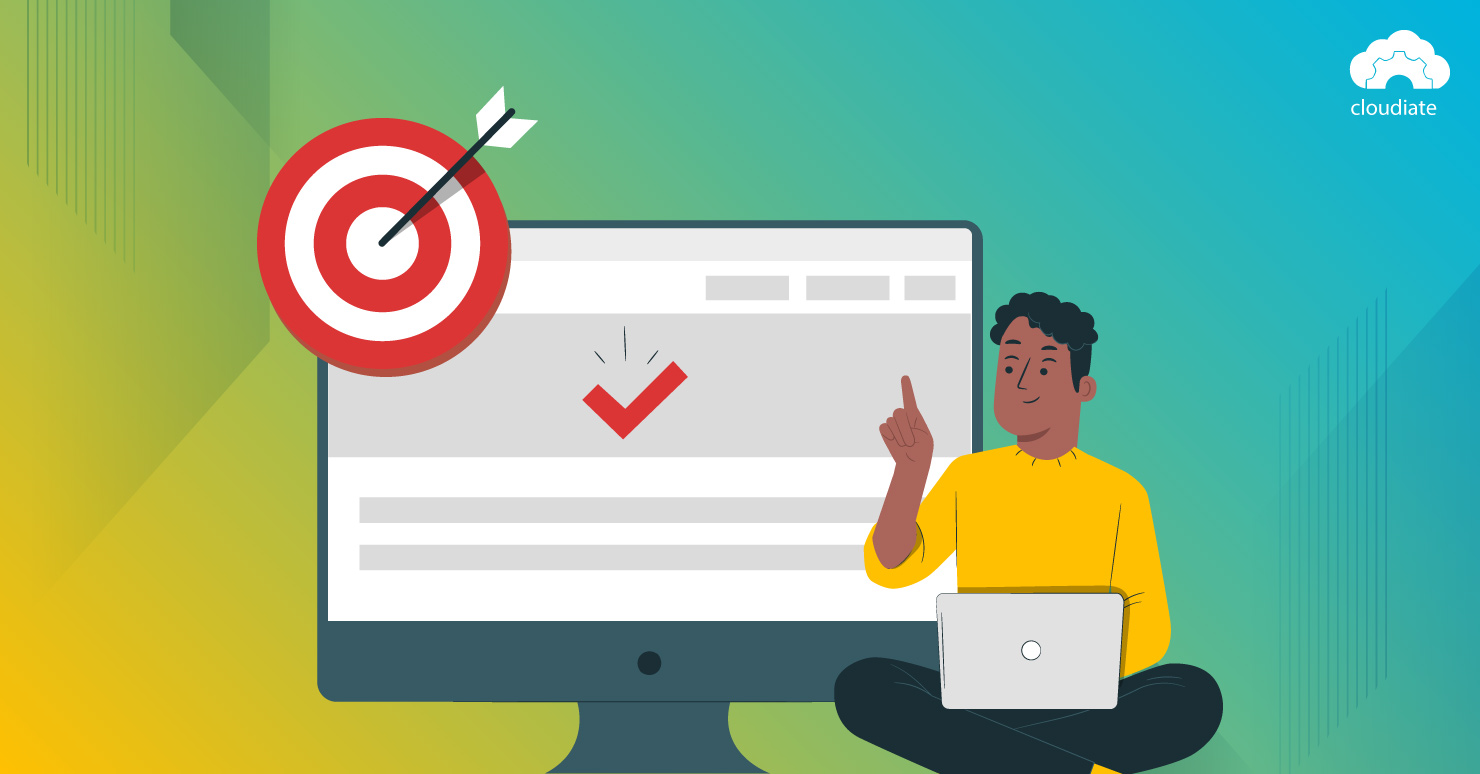 The Salesforce platform will assist you in addressing the most critical cases first. On your dashboard, you'll view all the service requests submitted through different channels such as the web, social media, emails, etc. Hence, you can prioritize cases that are urgent through the platform.
You can also process applications digitally, automate referrals, and assign the right person to the case. Agents also get a detailed view of the customers' profiles.
3. Engage in rewarding conversations with customers
The Salesforce platform gives a detailed view of customer profiles with intelligent alerts. For instance, you can set up alerts of significant life events to engage in meaningful conversations with customers.
Plus, you can engage with peers and provide a satisfactory customer experience with Salesforce Communities.
The Salesforce Insurance Cloud enables agents to deliver products faster and drive customer-centric policy and product development. Although the platform is low-code, you can still add your customizations to offer a tailored experience to the customer.
4. Empowers customers with self-service features
The self-service features of the platform allow customers to submit and track claims from their mobile phones. Additionally, reps are a call away with SOS video chat features that give them a unified and satisfactory experience.
5. Give more control to insurance agents and brokers
The customer relationship management software of Salesforce empowers and gives greater control to insurance agents and brokers. They get a 360-degree view of the customers.
In addition, they can view important life events, policies, and other critical customer details through the dashboard.
The seamless claims management feature boosts the agent's productivity and improves customer satisfaction. There is less input from the user as they can directly submit claims using photos from their mobile phones. In addition, data is collected and sorted without your direct involvement.
6. Use CRM-based insights to make recommendations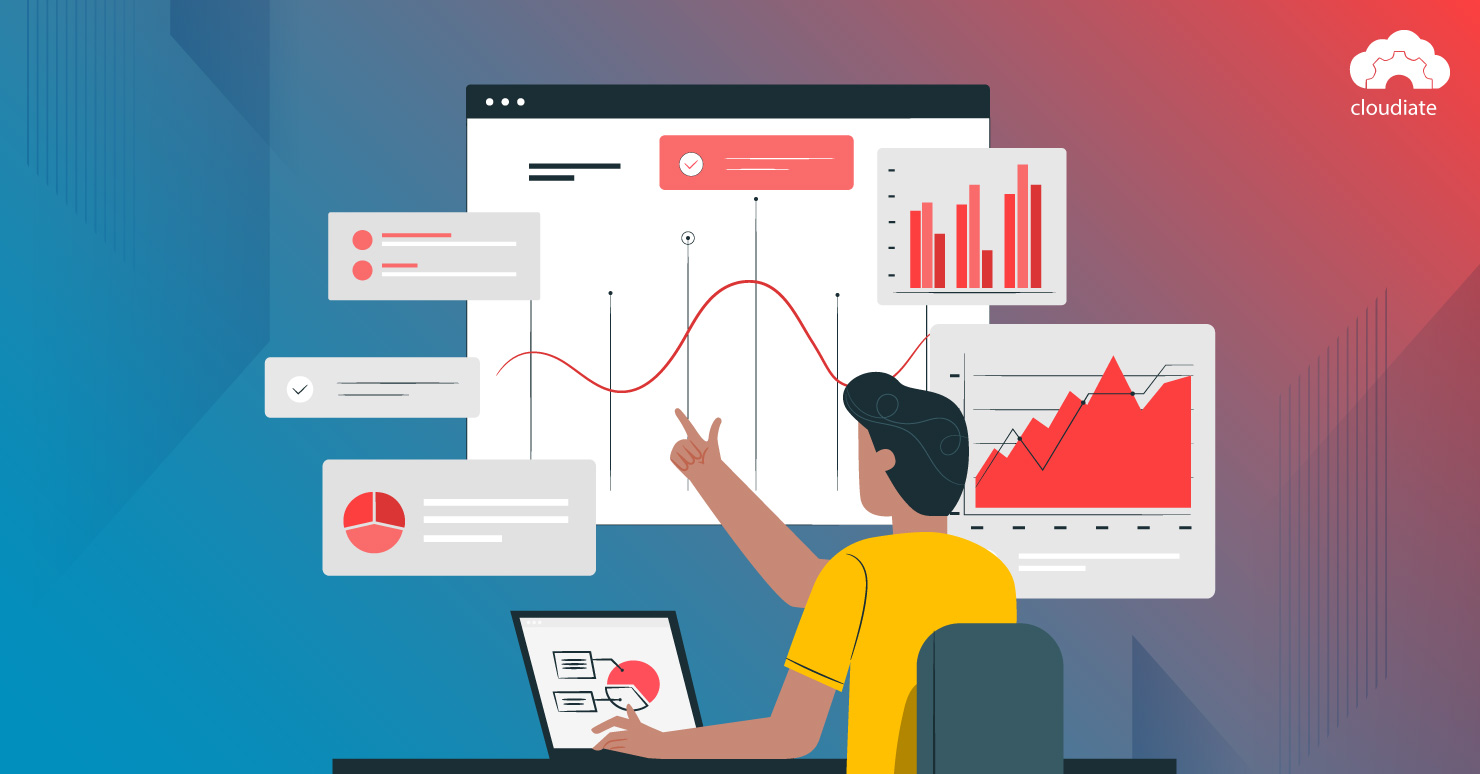 The Salesforce CRM is a reservoir of not just customer contact details but also their preferences, purchase patterns, significant life events, etc. Armed with this information, you can quickly recommend policies to them.
For example, you can set up a trigger to remind customers to update their policy coverage. You can also personalize interactions with the customers. For example, it will tell you when they prefer calls.
7. Boost productivity with automated underwriting
Automatic underwriting saves time and accelerates the process. Submissions can be made digitally via mobile app, API, or portal. Plus, applications are processed digitally, with automated referrals and a workstation for underwriters.
To improve efficiency, you can organize the underwriter's workstation with queues, quote configuration, document review, and workflow automation. It also allows easy collaboration and communication among teammates.
8. Use predictive analytics to grow your client list
Predictive analytics uses Artificial Intelligence (AI) and data visualization to predict future outcomes using past data.
Do you find yourself frequently engaged in repetitive tasks? Do you wonder which leads to focus? If you answered yes, then the Salesforce CRM can help you answer them.
You can find data-backed answers to your questions and automate workflows such as prospecting, onboarding, service, etc.
For example, you can use Salesforce Einstein to analyze and predict customers' purchase behavior. Moreover, with this knowledge, you can present them with suitable offerings at the right time. The platform uses predictive analytics, big data, natural language processing, and machine learning.
Want a Tailored Solution for your Business?
The Salesforce Insurance CRM is a powerful tool to improve business efficiency. But integrations and setups won't be enough; you'll need custom solutions that utilize the capabilities of Salesforce.
At Cloudiate, we are a team of dedicated experts focused on providing customized solutions to our clients. You can hop on our bandwagon so that we can help find solutions to your specific business problems using the Salesforce CRM.
Whether you are new to the platform or already using it, we can help you reach the next level. Our expertise includes sales, support, marketing, community, commerce, app, quote to cash, cross-cloud, integration, and service clouds. We also offer Salesforce training and support. So get in touch with our team at Cloudiate today!