Salesforce is an incredibly versatile CRM solution, offering businesses many tools to enhance their operations and connect with their staff and customers. While the platform provides an exceptional suite of applications, it is vital to learn the licensing structure to ensure the best buying experience. Knowing what Salesforce licenses are and which type best suits your businesses helps cut down licensing costs. Let's explore all about Salesforce licenses in this quick guide.
What Are Salesforce Licenses?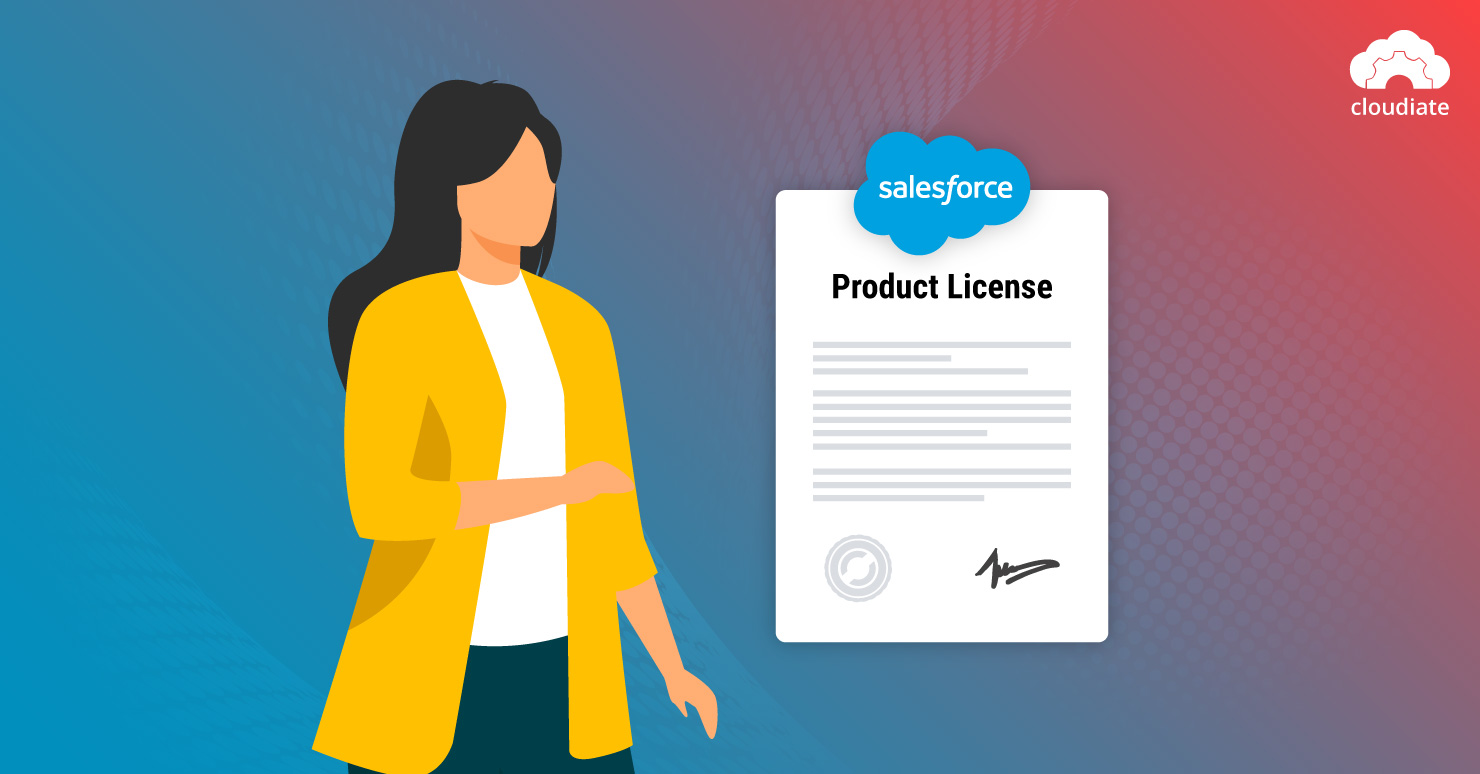 A Salesforce license is a set of features or services available in your  Salesforce setup. . The license you have defines your relationship with Salesforce. They are basically purchased usage-based entitlements for your company. Since Salesforce offers multiple products, it also provides organizations with different licenses based on the pricing and the functionality.
Types of Salesforce Licences That You Need to Know!
Salesforce has many popular editions that include Salesforce Lightning, Professional, Enterprise, and more. These editions offer varying functionalities and features to address your business needs. However, to use these features, your employees need access to the system. This access may be limited or restricted to certain features. Furthermore, you may also consider add-ons for better functionality.
While Salesforce licenses cover a broad perspective of product functionalities, deciding the right one to go for is crucial for your organization. Let's explore the common types of Salesforce licenses for a better understanding:
1. User Licenses
A user license specifies the number of features available to an organization. It outlines the functionalities that a particular user has access to. The user will have a profile and a set of permissions to move around the system and work. User licenses can be external or internal, depending on the user type in the organization.
Here are two types of user licenses that you need to know!
Internal User License
Anyone who is an employee of your company or needs employee privileges has an internal user license. Such licenses are for the internal stakeholders of the company.
External User License
All the external stakeholders of your company, including partners, brokers, dealers, and others, are given access to external user licenses.
2. Permission Set Licenses
Permission set licenses authorize users to access certain features and settings, usually not in their user license. It is convenient and saves your time by letting you assign and revoke permission sets to multiple users.
3. Feature Licenses 
Feature licenses provide users access to additional settings and features of the tool or application. You can assign one or more additional features to the user, depending on your organizational needs.
4. Usage-Based Entitlements
When we talk about usage-based entitlements, it is typically for a limited period. It allows access to the Salesforce tools periodically.  For instance, you can purchase usage-based entitlements that only allow you 80 logins in the partner community in a month. If you reach that limit, the users will log out, and you won't have access to the tool till the pool refreshes.
To use your usage-based entitlements optimally, you need to ensure that the users use the assigned entitlements efficiently. Giving access to the right user at the right time is crucial for the optimal utilization of the resources.
How to Decide Which Salesforce License Works Best For You?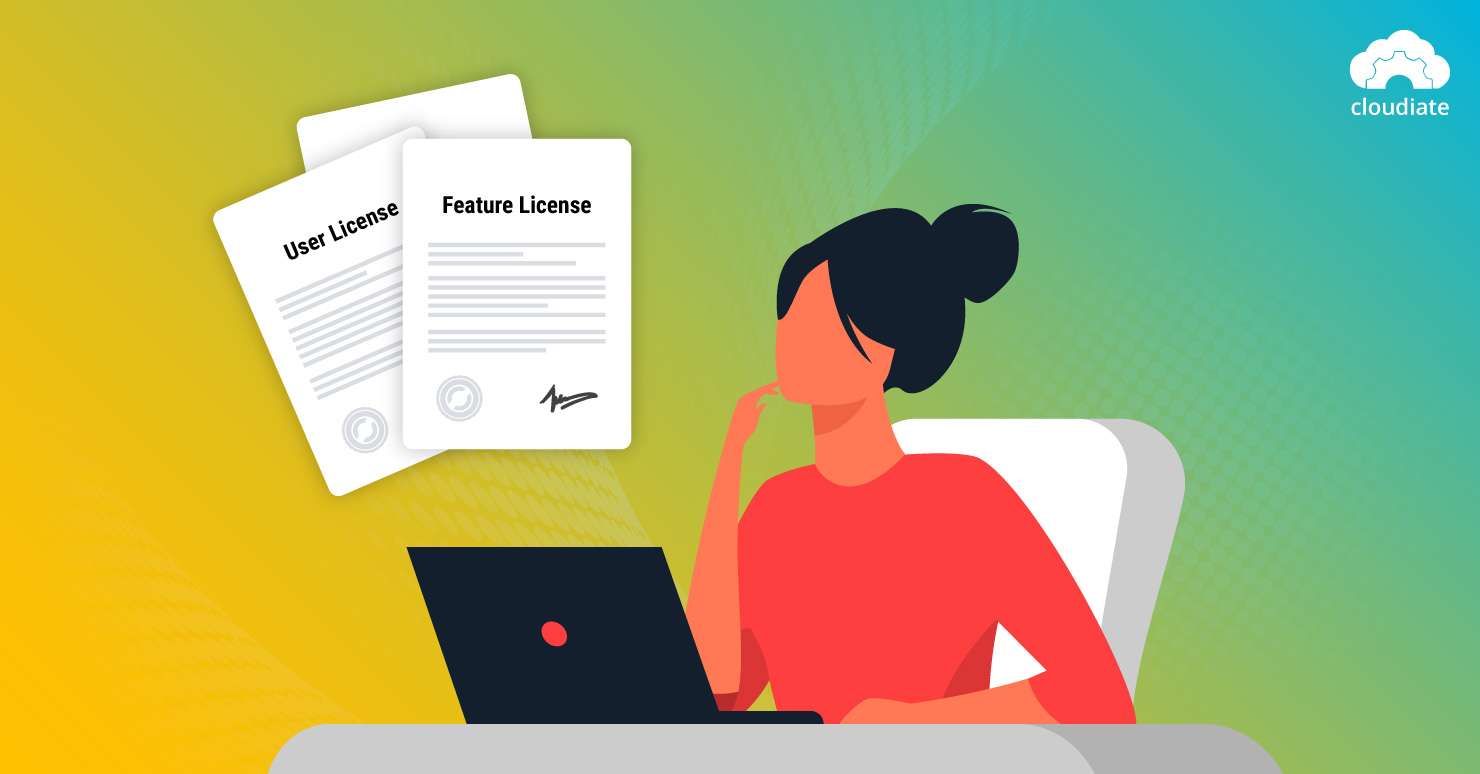 Switching to Salesforce is easy, straightforward and the investment of time will reap benefits sooner than expected.  One of the first steps you need to take is to determine the appropriate license for your company. If you are overwhelmed with the different options available, these tips will help you choose the right one.
1. Understand All the Terms And Conditions of the Licenses
As mentioned above, Salesforce licenses come in different types, each offering a unique set of access controls. Before rushing to select an  option, it will be worth the while to understand what each option has to offer. Understanding the terms and conditions will help you know whether you need additional licenses, such as permission set or feature license.
2. Explore the Different Salesforce Editions
The cost and functionality of every Salesforce edition differ. For instance, the Salesforce Service Cloud Unlimited edition may cost more and offer better features for developers and managers when compared to the Salesforce Service Cloud Essentials.
This is why it is crucial to explore the different Salesforce editions and the licensing costs involved. It is best to consult with a reputable Salesforce Implementation Partner and understand the benefits of each one for your organization.
3. Evaluate the Usage Requirements of Your Company Carefully
Before taking the plunge, it is essential to evaluate the usage and functional requirements of your company. When you opt for any Salesforce License, you need to calculate the usage requirements and manage the users efficiently. Whether you want additional features in your Salesforce edition or restrict the settings, it is best to plan your functional needs beforehand.
4. You Can Also Follow a Modular Approach
Most small businesses follow a modular approach when opting for Salesforce Licenses. In this approach, you don't essentially have it all. Instead, you can go for a flexible license pricing scheme and integrate add-on offerings. To reduce the licensing costs, you can choose the features you want and scale up, depending on your needs.
5. Talk to Professionals
While it can get overwhelming to understand everything about Salesforce Licenses, it is best to talk with professional Salesforce experts to sort everything out. They will listen to your needs and advise you on the best plan of action. Furthermore, they will introduce you to different deals and pricing structures and provide you with complete support to ensure a hassle-free experience.
Get the Best Salesforce Solutions with Cloudiate!
Are you looking for a Salesforce solution that fits your business needs? At Cloudiate, we have a professional team to help you find the best fit and ensure a seamless migration. Whether you want to optimize your business operations or transform your sales process, we will provide you with complete support to take your business to the next level.
Feel free to reach out to us at +91 98183 12551or drop us an email at info@cloudiate.com for any queries!