Salesforce is a cloud-based platform that offers businesses a single, integrated platform for sales, marketing, analytics, e-commerce, service, and IT functions, helping them to streamline their operations and better manage customer data. Offshore Salesforce development is a growing trend among businesses looking to make the most out of their customer relationship management (CRM) system.
In fact, according to a recent report by Prescient Strategic Intelligence, the global Salesforce development market is expected to grow at a compound annual growth rate of 18.9% from 2020 to 2030. This growth can be attributed to offshore Salesforce development's many benefits, such as access to a broader talent pool, reduced costs, and increased productivity.
With the right partner, your business can use offshore Salesforce development to take advantage of these benefits and drive growth.
This blog highlights the various benefits of offshore Salesforce development and how it can help you achieve your goals. Read ahead to know how you can harness the power of Salesforce and grow your business.
Getting started on Offshore Salesforce Development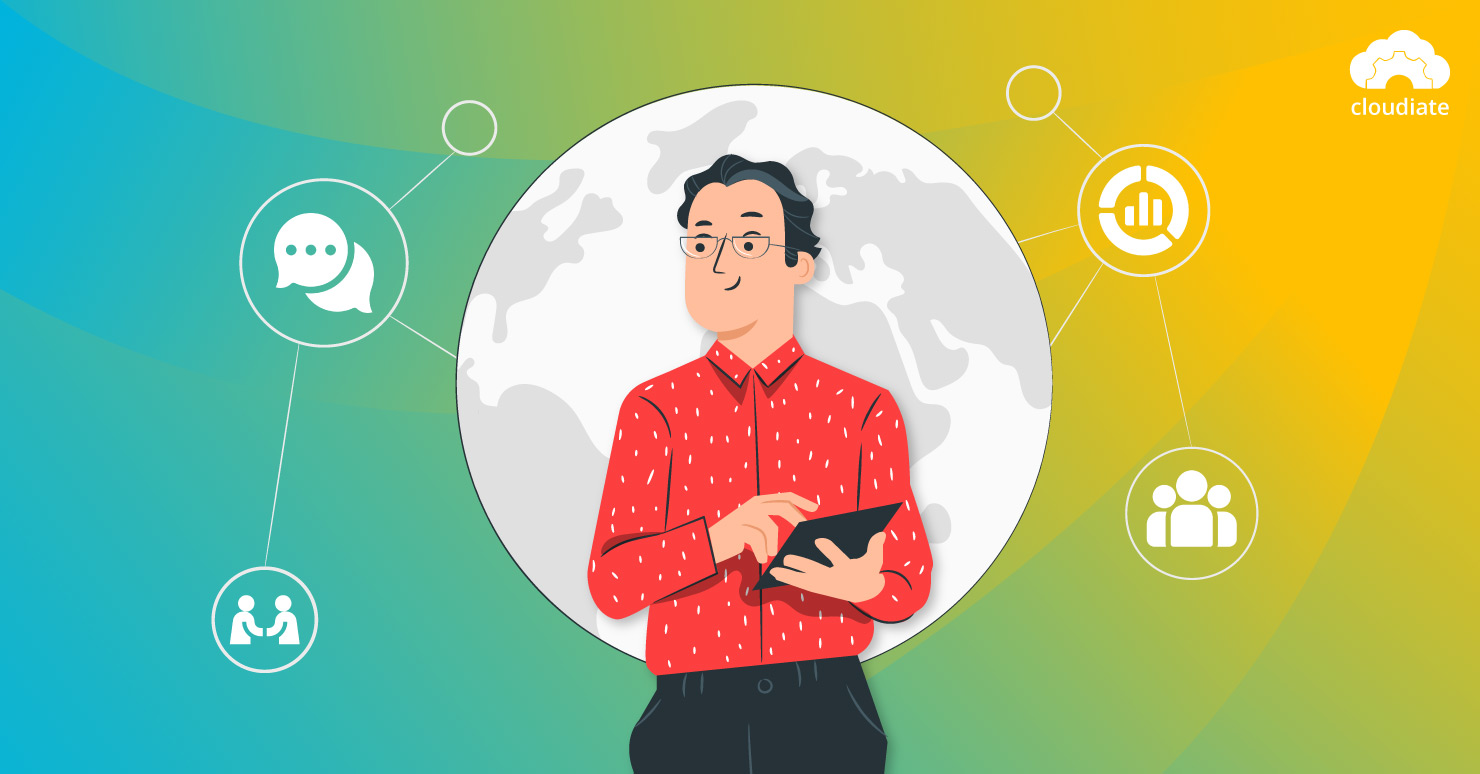 As businesses grow, they often find that their internal processes can't keep up with their expanding business needs. That's where offshore Salesforce development comes in.
By leveraging the expertise of a dedicated team of Salesforce experts outside your organization, you can streamline your sales and customer relationship management processes and take your business to the next level.
Here is a quick walk-through on beginning your offshore Salesforce development journey:
Identifying Business Needs
To get started with offshore Salesforce development, the first step is to identify what specific problems you want to solve. Whether it's automating lead capture, streamlining your sales process, or improving customer engagement, knowing the areas you need assistance with can help you find the right offshore Salesforce development team to help you achieve your goals.
Choose the Right Partner
Once you've identified your needs, it's time to find the right partner. Look for an offshore Salesforce partner with a proven track record of delivering high-quality solutions for clients in your industry. It's also important to work with a team that has the necessary technical skills, including expertise in Apex, Visualforce, and other Salesforce-related technologies.
Creating Communication Channels
Once you've found the right partner, the next step is to establish clear communication pathways. Regular check-ins and status updates with a well-structured communication tool will ensure that the offshore Salesforce development team is on the same page as your internal team and that everyone is working towards the same goals.
Pick Flexible Teams
When working with an offshore Salesforce development team, prioritizing flexibility is essential. Your business will likely evolve over time, and you'll want to be able to modify your Salesforce implementation as your needs change. Work with a team open to making changes as your business grows and evolves.
Build KPIs
Finally, set clear expectations and establish a timeline for your offshore Salesforce development project. This will help ensure that your project stays on track and that your offshore Salesforce development team delivers the results you need to drive your business forward.
Now let's look at some of the advantages offshore Salesforce development partners could offer.

7 Exclusive Benefits of an Offshore Salesforce Development Partner for Your Business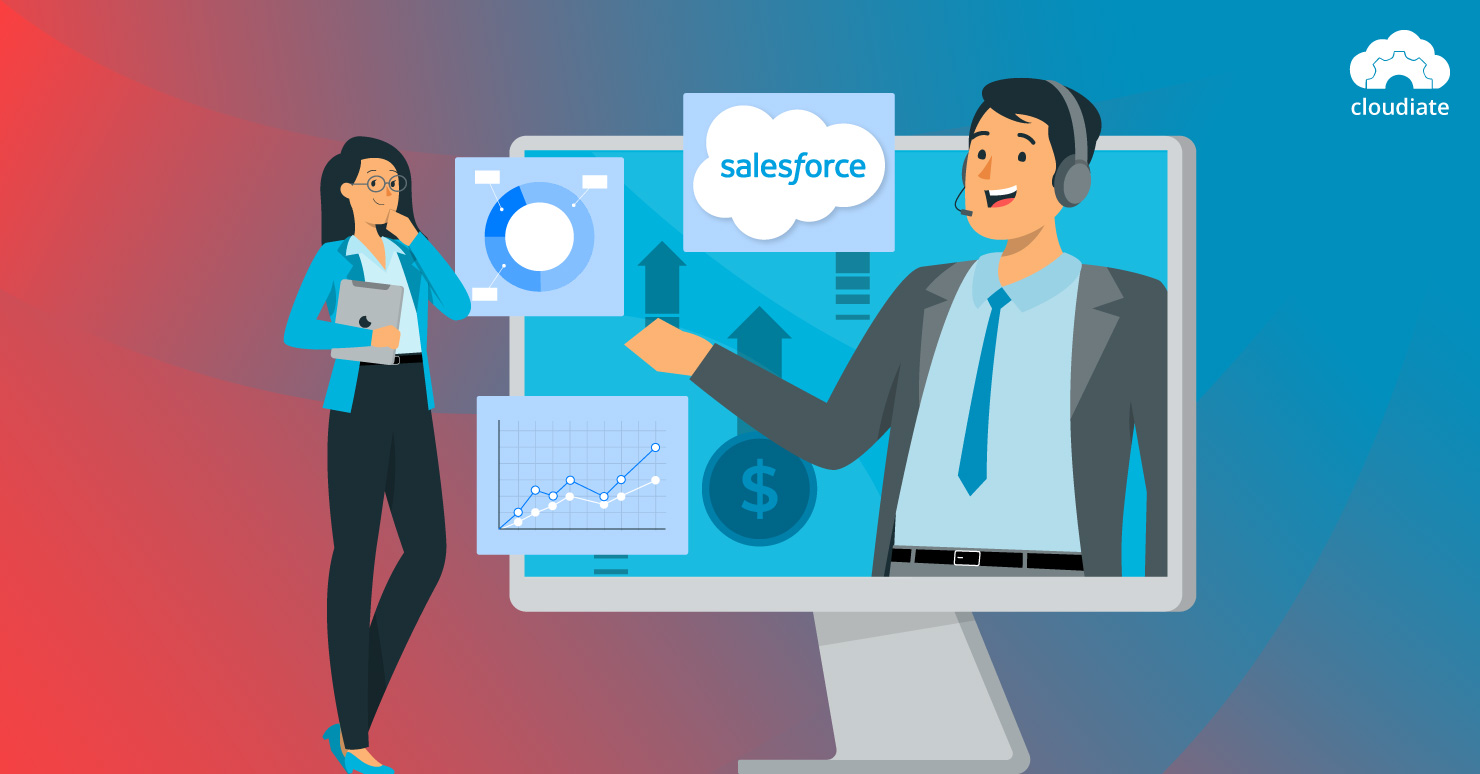 Salesforce is a powerful CRM tool that helps businesses streamline their sales and marketing processes. Offshore Salesforce development takes this a step further by leveraging the expertise of talented developers in cost-effective locations.
Here are the main benefits of offshore Salesforce development teams and how they help you meet business requirements and goals:

1. Reliable Data Management
One of the main advantages of offshore Salesforce development is reliable data management. Salesforce developers are responsible for securing customer data and presenting it in an easily digestible format, allowing businesses to have a complete view of their customers and make informed decisions. They also ensure that data is kept up-to-date, providing businesses with a 360-degree view of their customers, whether they are B2B or B2C.

2. Streamline Business Processes
A good Salesforce developer can code and build apps tailored to a company's specific business needs, which can help automate tasks and streamline processes. This can help to reduce the need for additional staff and save companies money in the long run.
3. Cost Savings
Offshore Salesforce development is also cost-effective compared to hiring a full-time Salesforce developer in-house. This is because companies can reduce overhead costs while receiving the high-quality output. As a result, businesses can focus on other areas that need more attention and investment and scale their operations more efficiently.
4. Enhanced Customer Experiences
Customer success is another benefit of offshore Salesforce development. With access to customer data and insights, businesses can create better customer journeys, generate more leads, create more sales opportunities, and improve their reputation with customers and the industry.

5. Faster CRM Integrations
Hiring an in-house Salesforce team can be challenging and time-consuming, especially for growing companies that are short on time. Offshore Salesforce development allows businesses to delegate CRM projects to a third-party firm overseas and achieve integration at a faster turnaround.
6. Experienced and Knowledgeable Teams
Offshore Salesforce development also provides businesses with professional results, as they will be working with experts with years of experience and up-to-date with the latest industry trends. This can guarantee companies get the best value from their IT investment.
7. Focus on Core Business Functions
Offshore Salesforce development allows companies to focus better on their core business functions. By outsourcing non-core functions, businesses can free up time and resources, allowing them to concentrate on their core operations and grow their business more effectively.
Final Thoughts
Offshore Salesforce development is a smart choice for businesses looking to grow and make the most of their customer relationship management system. Whether it's reliable data management, streamlined business processes, cost savings, customer success, or faster CRM integration, offshoring Salesforce development has numerous benefits that can help companies to achieve their growth goals.
Cloudiate, a registered Salesforce partner, enables Businesses, Startups, and Non-Profits with Salesforce Development, Implementation, and Support. Their industry expertise, knowledge, and ability to enable businesses to modernize and rebuild bespoke legacy applications on the Salesforce platform have put them on the map. Cloudiate can be the right fit for your offshore Salesforce development needs.
Click here to know more.