Lightning completely transformed the Salesforce platform and its user experience since its launch in 2014. But more than that, it brought about a massive jump in productivity and a Lightning Adoption Survey attests to it. After using Salesforce Lightning, orgs increased their productivity and conversion rates by a whopping 41%.
The number proves that businesses that haven't already migrated from Salesforce Classic to Lightning need to do it now. Even more so, because after 2020, Salesforce releases new features only for the Lightning Experience.
When Making the Move to Salesforce Lightning Experience
The move to Lightning experience doesn't change data, business logic such as validation rules and workflow, or security. Those remain the same. What changes are the user interface, business processes, analytics, and more, giving you access to the latest innovations in the CRM.
It is these innovations that make a business case for Lightning. For instance, no coding or developers are required to build desktop or mobile apps. Just drag-and-drop the Lightning Components.
Similarly, integrating customer support into any web page or app in an org is a simple matter of using Snap-In Chat. Furthermore, Lightning Experience is mobile-first, with all customizations to the platform available on a mobile device immediately.
However, even with so many benefits, making the upgrade from Salesforce Classic to Lightning is not easy. The four phases of migration – discovery, planning, training, and optimization – require meticulous management. Why? Because when you know what to expect at each stage, you can avoid costly mistakes and upgrade seamlessly. With that as backdrop, here are three best practices to utilize during the move.
1. Evaluate With Lightning Experience Readiness Report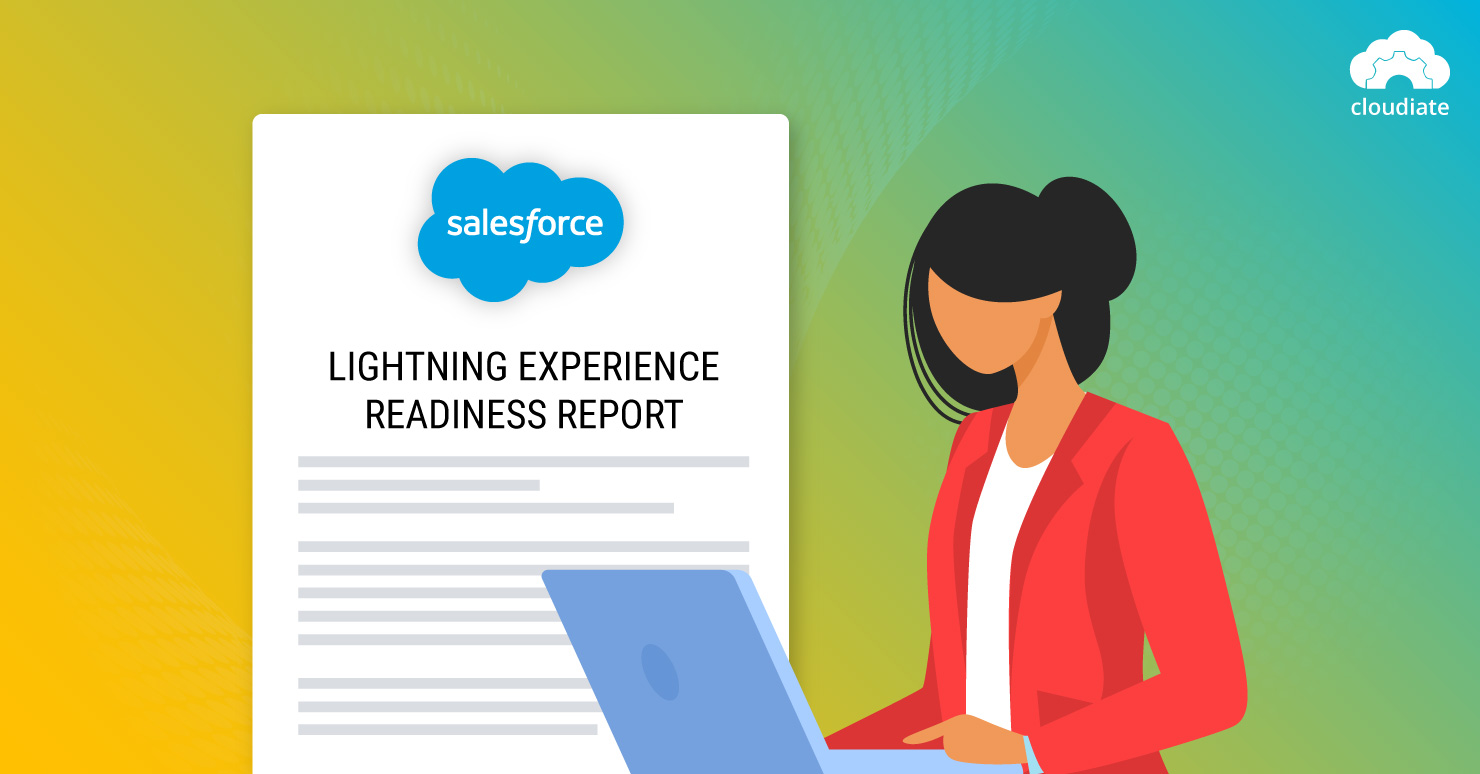 The first step during Lightning migration is to evaluate your Salesforce Org. Understand how Classic is used and how the upgrade will impact users. Drill down on the specifics of which Classic features are essential and which Lightning features will improvise them.
The Lightning Experience Readiness Check is a great tool for it. Not only does it perform a gap analysis, but it also estimates the effort taken to migrate. It also determines which features the org presently utilizes won't be available with Lightning and if there might be any potential coding issues.
At this stage, also run a cost-effectiveness test. You don't have to adopt all the Lightning features if it doesn't make sense financially. Put a pause on implementing additional features if the ROI is less than the rollout cost. Keep in mind that the returns you factor in when making the decision are long-term and not immediate. Any extra investment is worth it if it makes the org future-proof.
2. Perform a Test Drive with the Migration Assistant
Before the actual migration, test Lightning. Pick a Salesforce superuser or a group of users and ask them to complete all their tasks using the Lightning Experience for a day or two. Ask them to rely on the Lightning Migration Assistant to conduct the test run. It is a handy tool as it guides users through the process of implementation.
The test run gives a clearer picture of how a Salesforce org operates on Lightning without the need for a full-blown adoption. A best practice here is to ask the assigned user (or users) for feedback on the experience.
Repeat the test drive with another group of users and then collate their thoughts too. The benefit here is two-fold. One, it tells you whether Salesforce Lightning performs as expected. Two, it gives users a feel of what to expect after the upgrade.
The latter is particularly important since the biggest challenge to migration is employee resistance. By testing Lightning, you give tangible proof of the advantages of making the switch and that lessens any hesitancy in people.
3. Rollout of the Salesforce Lightning Migration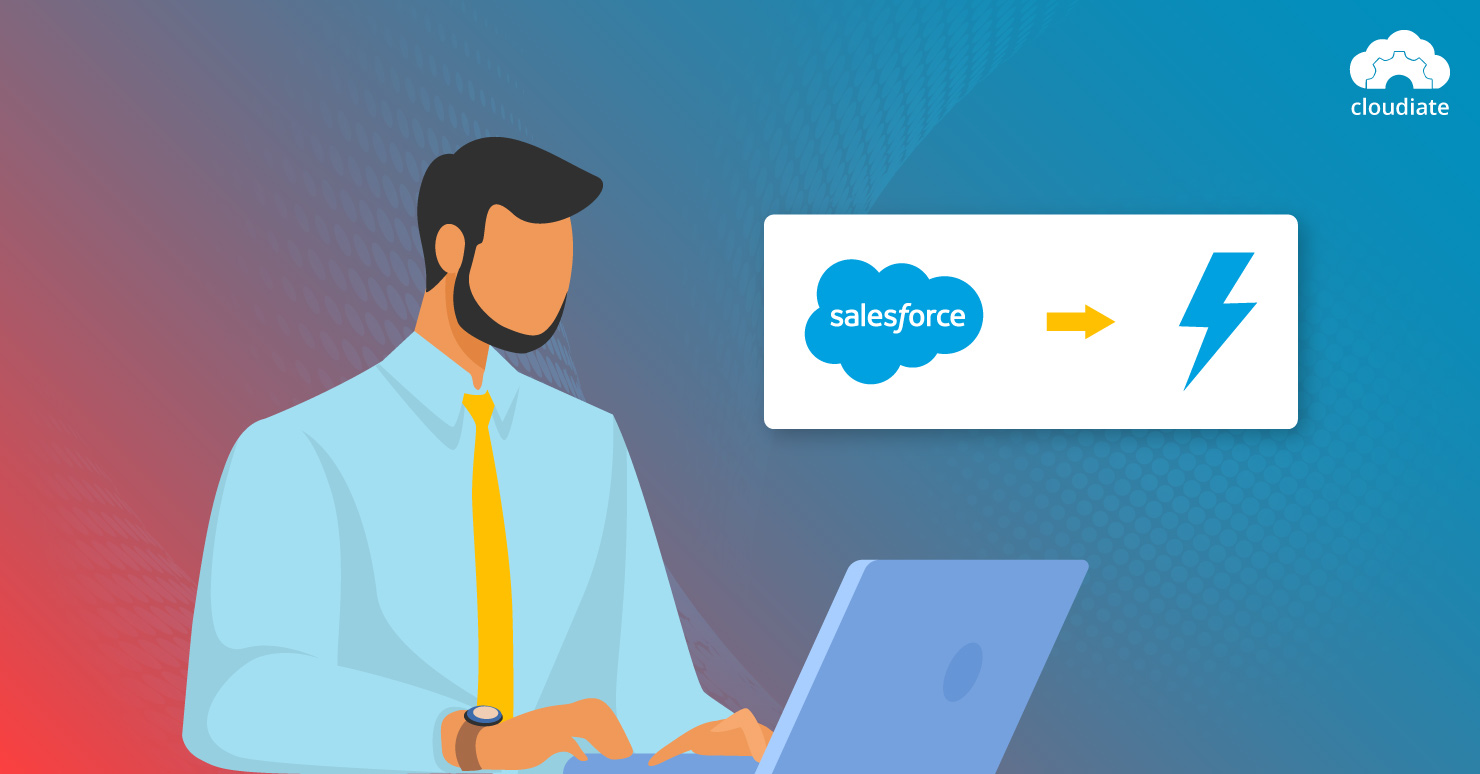 Keep the final rollout of Lightning straightforward by using the Migration Assistant again. Let it guide you through the process of installing each component. Utilize the instructions provided by the Transition Change Management Hub to make the shift.
A key point here is choosing between a gradual rollout or a complete move. For a small Salesforce org, the move to Lightning can be completed as one unit because the number of difficulties will be likely low. But if your org is large and complex, make the migration in segments to reduce snags.
The Experience Readiness Report gives a fair idea of which groups are the most primed for the move. Prioritize them. It makes the migration easier and enables support for a smaller group of people with each phase. In addition, it allows you to iron out any wrinkles that arise during the process.
A roadmap is particularly helpful for a phased rollout. It maps out the order in which each group makes the shift, along with the go-live date. Another best practice at this stage is to have a data management plan in place to ensure data integrity.
Prevent Sticky Salesforce Lightning Migration Situations with Cloudiate
A  Salesforce Trail states that migration to Lightning can be completed in less as a few weeks to as long as a few months. That means it is better to make the move from Classic to Lightning now rather than wait for Salesforce to completely phase out Classic.
If not for that, make the upgrade for the business benefits. The Lightning Experience helps you sell faster and smarter, taking the productivity of the sales team to the next level. And it doesn't require starting from scratch. As we said, you don't have to import data, set up a security model, or recreate any custom fields.
But even then, shifting to Lightning can be a daunting task, particularly for your employees. At Cloudiate, we make sure that the shift from Classic to Lightning is smooth. Our migration experts plan the transition, ensuring the adjustment period is as brief as possible with little user resistance by avoiding any challenges and streamlining the process.
Get in touch to see how Cloudiate makes Salesforce Lightning migration effortless for orgs of all sizes!