Salesforce is an aggregated platform with immense benefits for managing your organization's internal and external customers. This platform requires skilled experts with designated roles and responsibilities like Salesforce Administrators and Developers who can create, implement and maintain the platform.
A Salesforce admin and a developer share similar responsibilities but have different scopes. Landing on the right choice can vary based on the needs and requirements specific to your business.
Here is everything you need to know about a Salesforce Administrator and a Developer to help you navigate towards the right choice.
Who is a Salesforce Admin?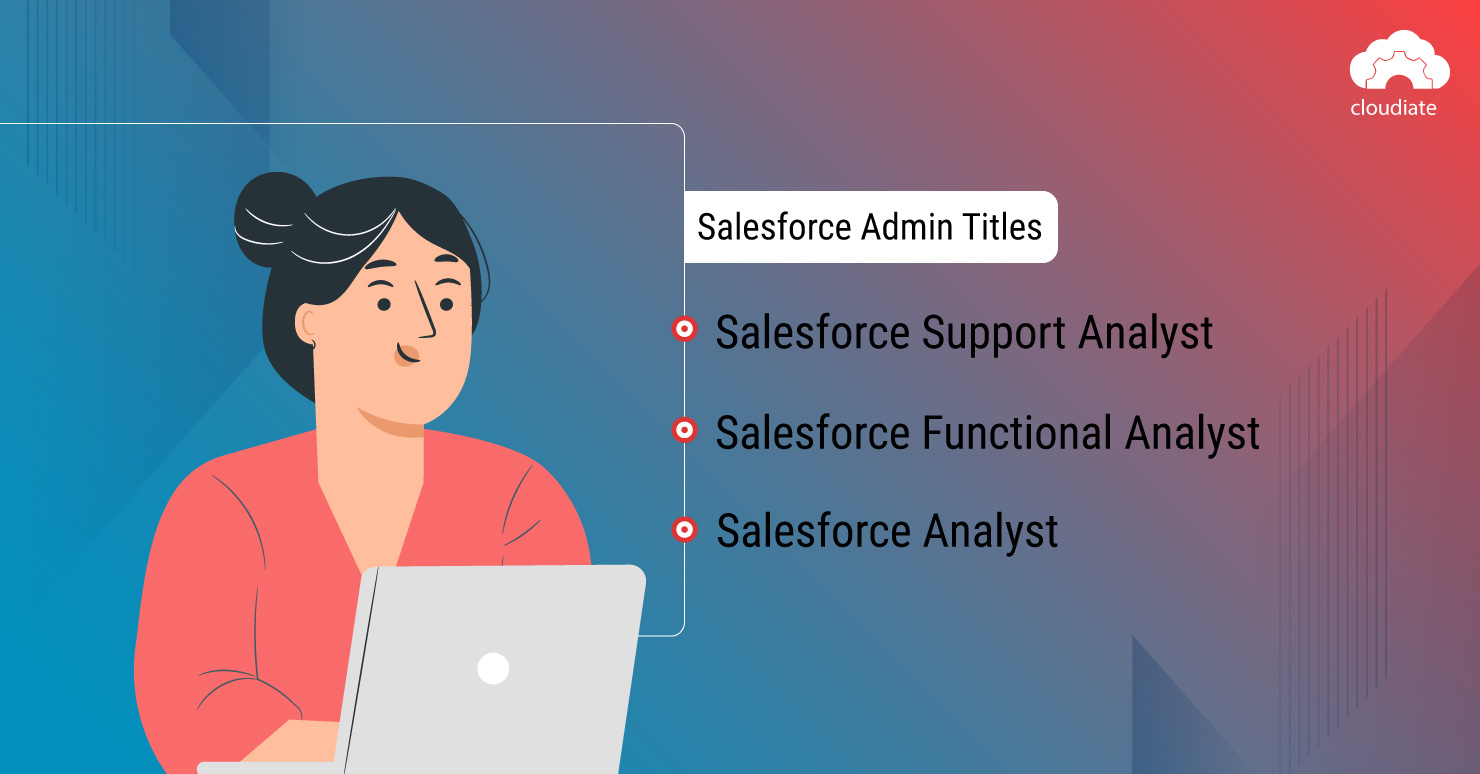 A Salesforce admin manages the platform and makes sure that the operations and functions are running flawlessly. In addition, the Salesforce admin builds and customizes the functions on the platform based on the needs of your business.
They are the critical point of contact for stakeholders to understand and gain knowledge of the business's unique requirements and use them to build mission-critical and ingenious Salesforce solutions.
A Salesforce admin comes under three main titles:
Salesforce Support Analyst
Salesforce Functional Analyst
Salesforce Analyst
A Salesforce admin uses the tools within the Salesforce platform to enhance your customer management operations, including guiding what you must buy and license within the platform. However, a Salesforce admin does not need advanced knowledge of integrations to configure any functionalities.
You will require a Salesforce admin after the implementation has been completed the Salesforce project. The admin takes over everyday operations and becomes a link between your business and technology, who are tasked with improving the integral standards of the company using the Salesforce platform.
They ensure that all of the business's requirements are understood, support the requirements and make process improvement requests daily.
A Salesforce Admin must have certifications like Salesforce Certified Administrator, Salesforce Certified Advanced Administrator, and Salesforce Certified Platform App Builder.
Perks of hiring a Salesforce Admin
Here're some perks of hiring a Salesforce admin:
A Salesforce administrator can manage the entire Salesforce organization.
They possess deep knowledge of the inside outs of the Salesforce org and can help maintain the "Salesforce Impact" across all the departments.
In addition, they can create reports and dashboards to highlight crucial data to optimize business operations and decision-making visually.
A Salesforce admin is also tasked with data clean-up. This ensures that the rubble and clutter are dispersed, making data management and dispersal easy.
Salesforce administrators play a pivotal role in aligning all the departments to new updates and initiatives.
When Salesforce releases new features and tools, an admin can efficiently carry it across several processes and departments and connect your businesses with the right resources for their implementation.
They also train users and beginners to get them acquainted with the overall software and the new releases.
Admins can effectively streamline operations by establishing a communication channel between the business and the stakeholders.
They are also capable of solving problems of any gravity swiftly.
Who is a Salesforce Developer?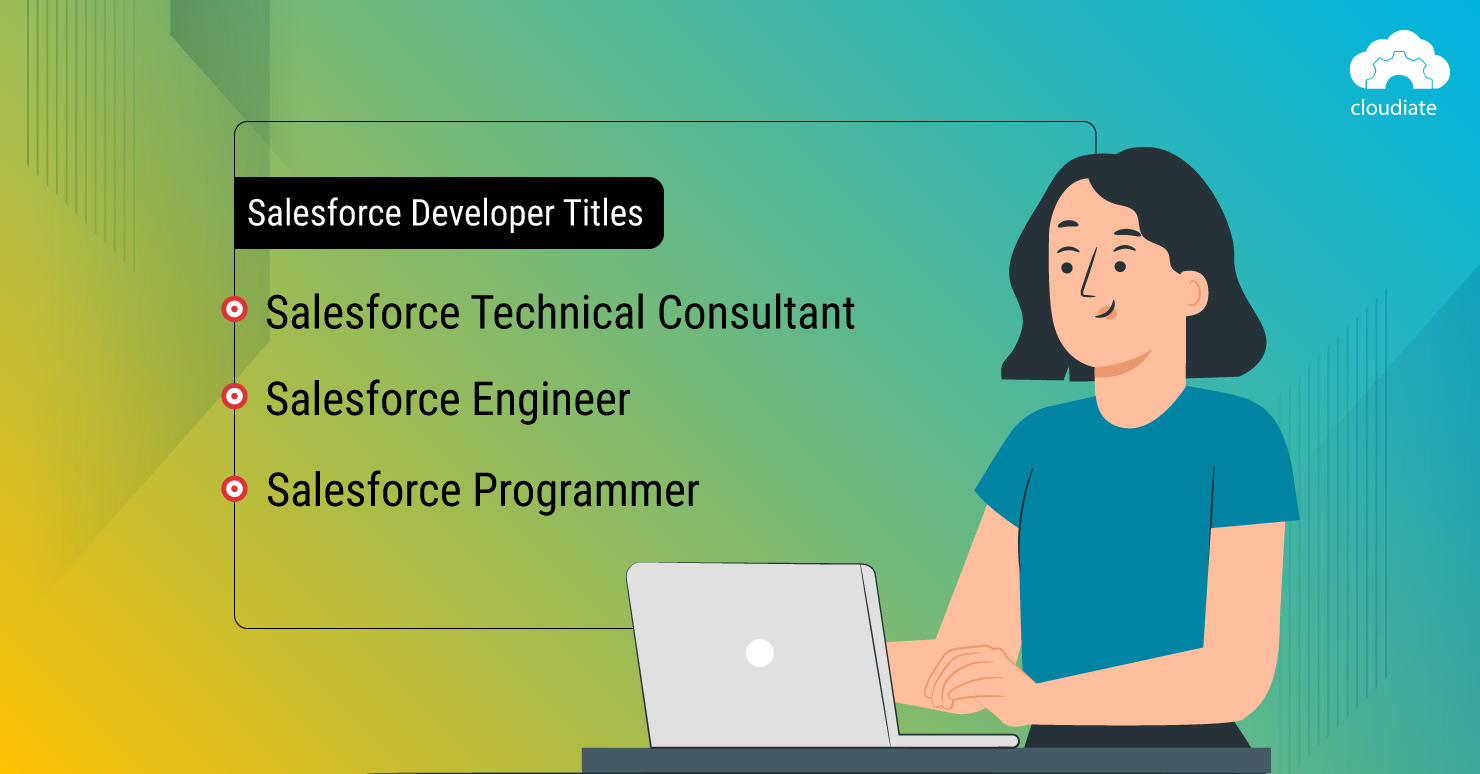 A Salesforce admin can handle 99 percent of the objections or problems with simple business logic and use cases. However, the remaining 1 percent of the problems that cannot be solved with click and point tools may require a custom code.
This can be time-consuming and complex.
A Salesforce developer comes in handy in this situation. They can integrate Salesforce with other systems and perform Salesforce customization of the Salesforce solution based on the business requirements.
They possess a broad understanding and skill in data modeling, platform development, app customization, apex programming, Visualforce basics, lightning framework, and more.
A Salesforce developer must possess certifications like Salesforce Platform Developer I and Salesforce Platform Developer II to cater to your business with industry standards and quality.
A salesforce developer can be under the title of:
Salesforce Technical Consultant
Salesforce Engineer
Salesforce Programmer
A Salesforce developer becomes integral to your business when your software environment requires complex customizations and coding beyond the skills of a Salesforce admin.
You will also require a developer when the business requires scaling and is at the brim of growth that demands several integrations.
Perks of hiring a Salesforce Developer
Here're some perks of hiring a Salesforce Developer:
A Salesforce developer can help create a Salesforce platform with intuitive features and functions for your business.
They can customize the platform as per user requirements and business needs.
Salesforce developers can effectively enhance the power of various modules like Sales Cloud and Marketing Cloud to help maximize ROI for businesses.
A developer can especially come in handy to deal with the technical problem that non-technical departments are not equipped to address.
Businesses can save time on team onboarding, documentation, and resources by simply hiring a Salesforce developer who can also assist in making better sales pipelines.
A Salesforce developer becomes essential to an organization by testing the functionalities or solutions in a sandbox environment before rolling it out for use with other existing processes.
This helps to recognize any shortcomings or defects in the solutions and rectify them to avoid causing any damage.
They can also perform bug fixing by collaborating with admins and QA teams to enhance user experience and deliver seamless integrations.
Where Does the Scale Tilt?
Although both roles are not mutually exclusive, they complement each other. For example, although an Admin's responsibilities do not require coding, many admins are beginning to explore coding and learn how to make themselves indispensable to the organization.
A Salesforce Admin with coding skills can significantly benefit businesses by adding more remarks to their skillset.
Cloudiate and its team of certified Salesforce experts have gained industry knowledge and skills from their years of experience in various domains as a Salesforce consulting partner. In addition, our teams bring aggregated expertise in both roles to benefit your business in more than just a few ways.
Reach out to us for more details.