Generating sales quotes and invoices is one of the essential tasks of any business, and creating them manually is no easy task. Otherwise known as Quote-To-Cash (QTC) process, Quote generation traditionally requires the sales team to find information by combing through product databases, customer history, and tons of data to generate a customized quotation.
This process, also known as Configure, Price, Quote (CPQ), encompasses various business functions, such as accounts, order fulfillment, inventory, and billing, for myriad tasks.
Since records are frequently entered manually, there may be contradictory data in many entries for the same product. This forces salespeople to rely on their judgment to provide quick estimates to clients, frequently leading to errors and inconsistencies. Any inconsistencies introduced in the quotation at this early stage might be expensive in the long run. This is where Salesforce CPQ can help!
How Can Salesforce Development Help?
Salesforce customer relationship management (CRM) is a system gaining popularity worldwide for assisting companies, academic institutions, and charitable organizations in managing their relationships with clients, students, and constituents. It gives businesses the tools to monitor client interactions, streamline processes, and consolidate data from several sources into a single source.
Salesforce Development offers various tools to solve problems and optimize business processes. One of them is the Salesforce CPQ solution. A part of the Salesforce Sales Cloud, It helps businesses close complex deals faster by giving sales representatives a clear path to creating accurate quotes free of inconsistencies. The CPQ market is predicted to grow at an impressive 20%. 
Benefits Offered By Salesforce CPQ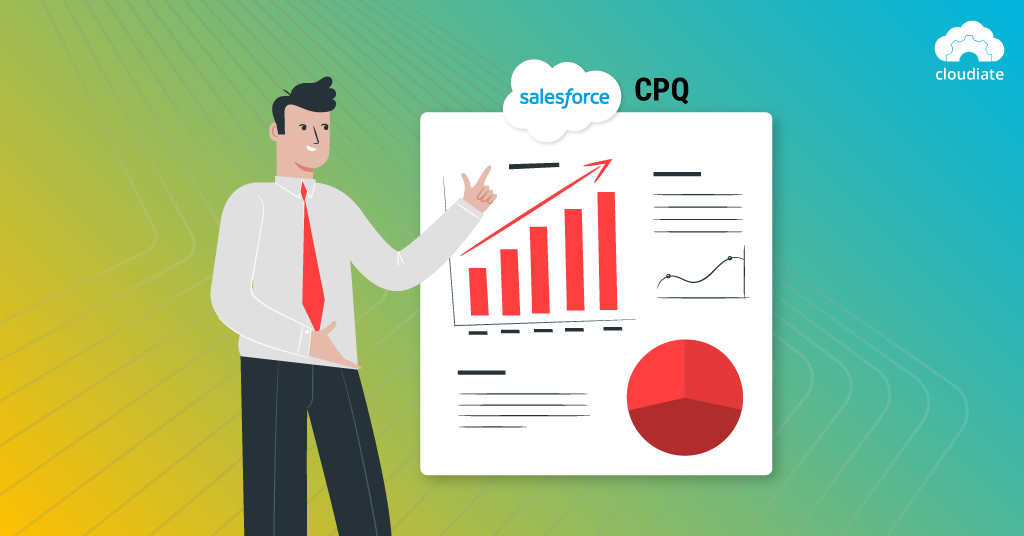 The Salesforce CPQ (configure, price, quote) software has the capabilities and potential to produce the anticipated return on investment when combined with ERP and CRM systems (ROI). For these reasons, many businesses are using Salesforce CPQ to derive benefits such as:
Quicker Sales Cycle
By implementing Salesforce Development of CPQ, businesses can realize a 29% reduction in time to generate a quote and a 20% decrease in the time from quote to close, significantly improving the sales cycle. A well-designed CPQ process can auto-book and auto-validate incoming bids-to-orders.
Higher Quote Accuracy
Manually configuring quotes frequently results in issues that might result in revenue loss. When orders are complex and enormous, it could be challenging to come up with the best estimates. Salesforce Development of CPQ can reduce configuration errors by 29% and pricing errors by 33%.
Automated Proposals
You can ensure that each proposal and subsequent contract complies with the requirements to close the transaction by introducing automated proposals into your QTC process. Automation helps you develop dynamic proposals built from hundreds or thousands of unique data points, reducing approval time by 24%.
Dynamic Pricing
Boost your profit margins and benefit customers by offering a unique pricing structure and discounts that adapt intelligently based on usage. Salesforce Development of CPQ results in a 29% increase in upsells and cross-sells.
Future-Proof Ecosystem
Apps listed on Salesforce AppExchange can significantly extend your CPQ deployment's functionality. You can use them for redlining, e-signature, commissions, ERP integration, etc.
Easy to Administer
Since CPQ is built on Salesforce, configuring and managing your quoting, order, and approval processes can be done without expert devs.
7 Best Practices For Salesforce CPQ Integration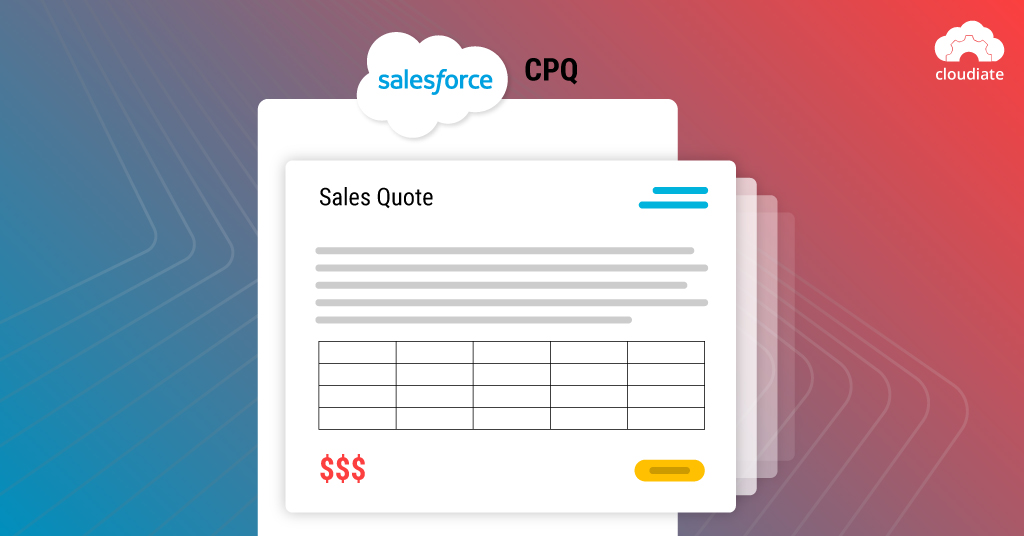 In addition to these deployment steps, below is an essential list of guidelines to keep in check for a successful CPQ integration:
1. Escalation Matrix
Your business may already have an organizational chart outlining the company's escalation and approval process phases. Ensure you follow this matrix so that every action taken at every approval stage and escalation level is documented, which would ensure quotation attribute accuracy.
2. Brand Adherence
Building a brand identity is a crucial differentiator in today's digital market, and your Salesforce Development should reflect that. Highlight a customized corporate logo in your quotation document by assigning a unique Document ID for real-time use in sales pitches and customer-facing documentation.
3. Language Inclusivity
Salesforce Development components may only be offered in English, but you can install Salesforce CPQ using a multi-language instance to ensure global inclusivity.
4. Discount Policies
You may create bulk discounts based on the specifications and quantity of your items. Salesforce CPQ can be configured to intelligently apply a dynamic discount on the quoted price as a promotional or loyalty offer.
5. Product & Price Management
Salesforce CPQ introduces a powerful internal tool for inventory and pricing management, known as Salesforce pricing books. If your business is used to creating a spreadsheet with all your items and their pricing, Salesforce can seamlessly import it.
6. Quote Updates
Having visibility of your quotes to the involved team members and clients and updating them in real-time is paramount. Salesforce supports using custom values created by your business to update a quotation through its lifespan.
7. Sales Templates
A sales pitch or quote is only as impressive as the presentation, and generating new pitch decks or quote designs for clients regularly can be lengthy. Salesforce Development of CPQ comes with quote templates that offer a variety of document layouts. You can set up a default template with customizable fields such as pricing, discounts, or terms and conditions.
In Conclusion
Salesforce CPQ could be an excellent addition to the might of your sales team by allowing them to create accurate quotes quickly, eliminating configuration errors and quote generation complexity, accelerating the approvals process, and maximizing cross-sell and upsell efforts.
However, Salesforce Development can be tricky. Implementing CPQ doesn't have to be difficult if you hire a specialist consulting partner such as Cloudiate for a successful CPQ integration. Once you define your business objectives, Cloudiate can help you implement CPQ features such as order management, product catalog, bundle offers, etc.
We can help you migrate your current datasets to the Salesforce CRM, which results in easy SKU and data management and ensures seamless access for sales and support staff. Finally, a certified Salesforce Consulting Partner like Cloudiate can help set up post-production support, providing smooth CPQ functionality.
For any queries, you may also reach our experts here.