When the skies light up with the battle of two CRM titans, which side will your business choose to stand on?
With Salesforce being the go-to solution for many organizations, understanding the differences between Salesforce Lightning and Salesforce Classic can make all the difference in boosting your company's growth.
In this article, we'll compare the striking features and benefits of both systems and help you decide which is best for your business needs.
So, buckle up and get ready to dive into the electrifying world of Salesforce Lightning and the timeless charm of Salesforce Classic.
Salesforce Classic: A Tried-and-True Solution
Salesforce Classic is the original user interface of the Salesforce CRM platform. Thanks to its robust functionality and reliability, it has been the foundation of countless businesses' success over the years.
With a straightforward design and a focus on the essentials, Salesforce Classic has cemented its place as a beloved tool for many businesses.
Pros of Salesforce Classic
Here are some unique benefits of Salesforce Classic:
Proven track record
Salesforce Classic has been around for years, and its longevity speaks to its effectiveness.
Familiar interface 
For users who have been working with Salesforce Classic, the interface is like an old friend – easy to navigate and understand.
Wide range of integrations 
Salesforce Classic supports numerous integrations with third-party applications, helping businesses streamline their processes.
Cons of Salesforce Classic
Salesforce Classic comes with several drawbacks. For example:
Limited customization options
Classic's interface is relatively rigid, with limited options for customization and personalization.
Outdated user experience 
Compared to more modern platforms, Salesforce Classic's user experience may feel clunky and dated.
Slower innovation 
Salesforce's contemporary focus on Lightning means that Classic receives fewer updates and improvements, potentially impacting future growth.
New Era: The Introduction of Salesforce Lightning
Salesforce Lightning is a powerful, user-friendly CRM platform designed to streamline workflows, drive productivity, and ultimately help businesses grow.
Launched in 2015 as a significant upgrade to the Classic interface, Lightning boasts a wide range of new features and enhanced functionality that many organizations have found invaluable. In fact, Salesforce reported a 341% return on investment (ROI) over three years for companies that switched to Lightning.
With a focus on ease of use and customization, Salesforce Lightning has quickly gained traction among businesses looking for a more agile and intuitive CRM experience.
Pros of Salesforce Lightning
Let's elaborate on some of the benefits of Salesforce Lightning:
Modern user interface 
Lightning's sleek design and intuitive navigation create a more engaging user experience.
Boosted productivity
The platform's improved features and tools allow users to accomplish tasks more efficiently, driving productivity.
Customization and personalization
Lightning's component-based architecture enables businesses to tailor the platform to their specific needs.
Continual innovation
Salesforce Lightning receives regular updates, ensuring users always have access to the latest features and improvements.
Drawbacks of Salesforce Lightning
Despite its many advantages, it's important to learn some potential limitations of Salesforce Lightning:
Learning curve
For users accustomed to Salesforce Classic, transitioning to Lightning may require time and training.
Compatibility issues
Some older third-party applications and customizations may not be fully compatible with Lightning.
Potential migration challenges
Migrating from Classic to Lightning can be complex, requiring careful planning and execution.
Key Differences Between Salesforce Classic and Salesforce Lightning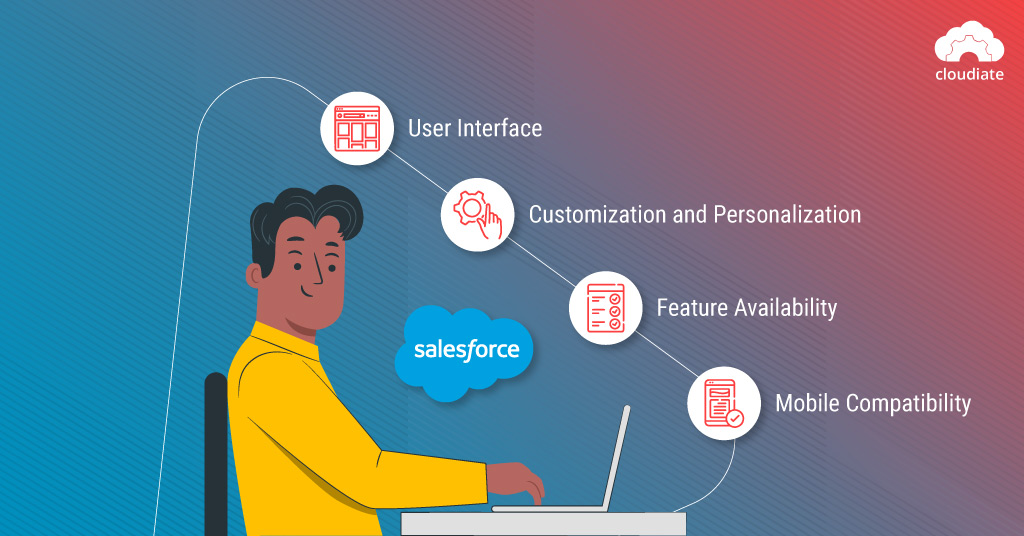 While both Salesforce Lightning and Classic are part of the Salesforce ecosystem, some crucial distinctions could help you make an informed decision:
1. User Interface 
Salesforce Lightning features a modern, visually appealing user interface designed with user experience in mind. The updated look and feel make navigating the platform more intuitive, which can improve efficiency and productivity.
On the other hand, Salesforce Classic has a more traditional, albeit somewhat dated, interface.
2. Customization and Personalization
Salesforce Lightning offers greater flexibility when it comes to customization and personalization. With the Lightning App Builder, users can quickly create custom pages and applications without extensive technical knowledge.
In contrast, Salesforce Classic has limited customization options and typically requires more in-depth coding skills to make changes.
3. Feature Availability
Many of Salesforce's newest features and enhancements are exclusive to the Lightning platform. This includes Kanban views, the Lightning Component Framework, and advanced reporting capabilities.
While Salesforce Classic still receives updates and support, the focus is clearly on Lightning's continued development and innovation.
4. Mobile Compatibility
Salesforce Lightning is built with a mobile-first approach, providing a consistent experience across devices.
Salesforce Classic's mobile capabilities are more limited, with the Salesforce app offering a pared-down version of the CRM experience on mobile devices.
Making the Decision: 5 Main Factors to Consider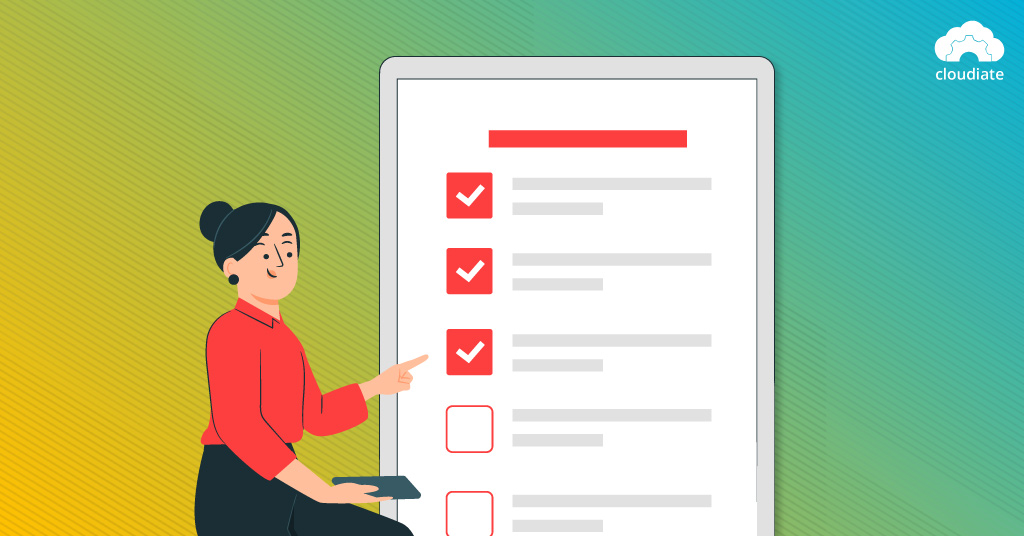 Before opting for Salesforce Classic or Lightning, carefully evaluate your business's unique needs and objectives.
Here are some factors to consider:
1. Current Usage
If Salesforce Classic is already in use and working well for your business, a switch may not be urgently needed. But if you're contemplating a migration to Lightning, balance the potential advantages against the time and resources needed for the switch.
2. Business Objectives
Reflect on your organization's short and long-term goals when selecting a platform.
3. Customization Requirements
Determine the level of customization and personalization your business needs.
4. Integration Compatibility
Examine your third-party application integrations and check if they are compatible with Lightning. Although many integrations have transitioned, some older applications may still need Classic.
5. Training and Support
Remember that moving to Lightning could necessitate extra training for your team. Ensure you have the right consultant to facilitate this training and consider the potential impact on productivity during the adjustment period.
Additionally, assess the quality of support Salesforce provides for both platforms, as it can affect your overall experience and success.
Final Note
Ultimately, the choice between Salesforce Classic and Salesforce Lightning depends on your specific business needs and goals.
While Salesforce Lightning's modern interface, customization capabilities, and continual innovation make it an attractive option for many organizations, Salesforce Classic's familiarity and proven track record may be a better fit for others.
How Cloudiate Can Help
As a leading Salesforce consulting partner, Cloudiate is committed to helping businesses make the most of their CRM investments. We understand that choosing the right platform is critical for your success, and we're here to guide you through the decision-making process.
No matter which platform you choose, Cloudiate is here to help you make the most of your Salesforce experience.
Our team of certified Salesforce specialists offers tailored guidance considering your distinct business requirements, goals, and current infrastructure. Also, we'll assist you in evaluating the advantages and drawbacks of Salesforce Classic and Salesforce Lightning, guaranteeing an educated choice that fosters growth and enhances productivity.
Talk to one of our experts today.