Salesforce Customer Service for Workflow Automation is a powerful and flexible system designed to help organizations maximize the efficiency and effectiveness of their customer support teams. Salesforce offers a package of ready-made tools that can be deployed immediately, whether you have just a handful of customers or are supporting thousands.
To function smoothly, customer service departments need help with various problems, including slow response time to a contractor's inquiry, lack of a consistent operating scheme, and scattered data on contact history. The solution to this problem is to automate workflows for your company to gain more consistency across all customer service domains.
Support Channels Your Business Should Use for Salesforce Customer Service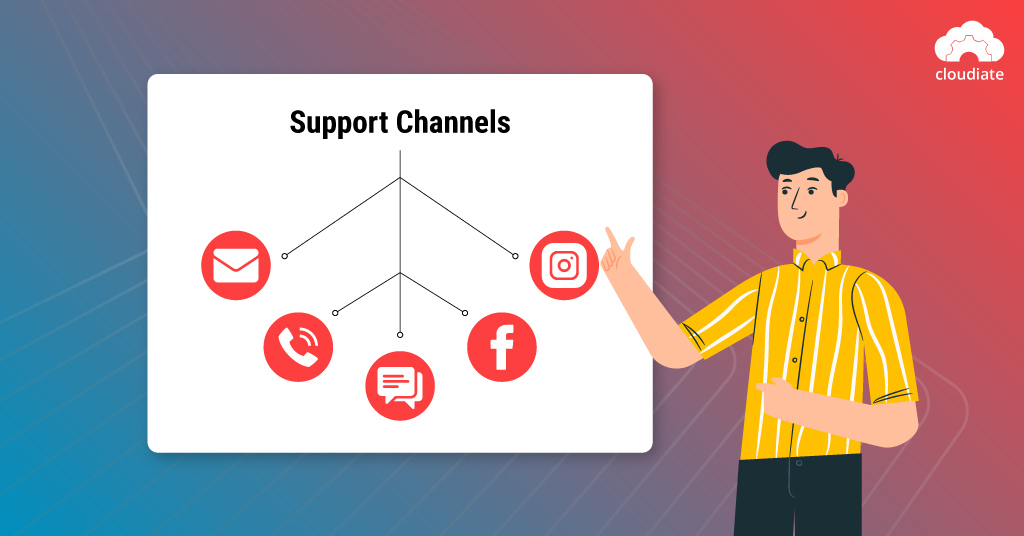 Creating a customer service strategy is one of the most effective ways to drive higher conversion and retention rates. A good strategy can help you improve customer experience, increase revenue, reduce costs, and grow your business. But how do you know which channels are right for your business?
Customer service is more than just answering calls and emails. It's about building trust with customers so that they feel valued. Service Cloud's support channels provide several methods for your customers to reach you, including voice calls, emails, chat applications, social media network channels, and more.
Today's customers are used to being digitally connected and efficiently communicating with their friends, families, and coworkers. But, unfortunately, they expect the same from the companies they do business with. Thus, it falls on you to make it easier for these customers to connect with your company how and when they want.
Set up a mix of channels based on your business needs and customer preferences. Then by using Omni-Channel, you can route all customer inquiries and communications from different platforms to agents under the Service Console. This makes it easy for agents to follow your business practices and help customers no matter how they contact you.
3 Salesforce Customer Service Strategies and Best Practices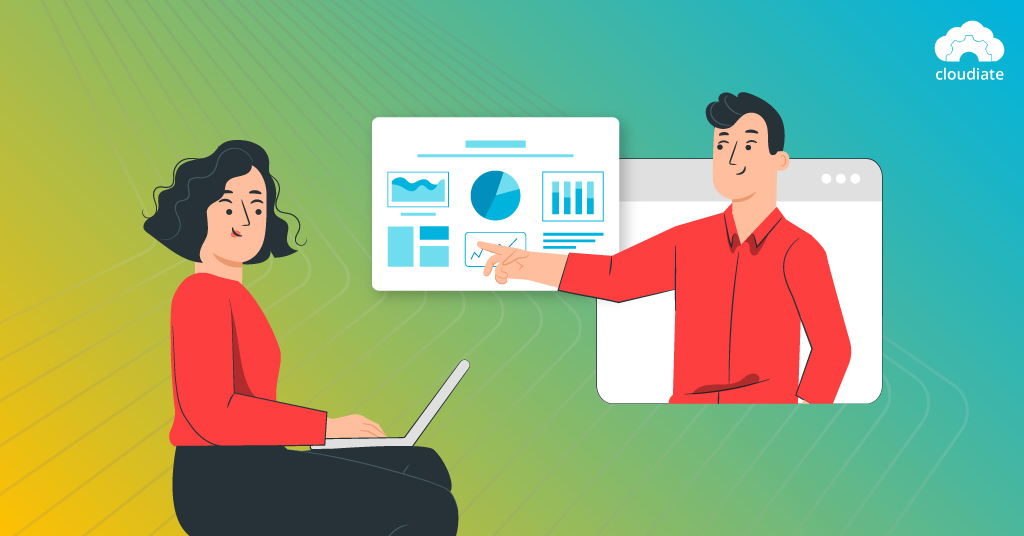 Service strategies are more than just commercial objectives; they're also cultural norms that everyone in the company should embrace to drive customer satisfaction.
1. Making Customer Support Your Top Priority
When selling software, you can view customer service as a product. To ensure your client's satisfaction, provide them with the finest product experience possible. If you're selling a software product, your customers often ask for help when they have problems or questions. They may even contact support directly on the phone, via email, or through social media. Your customer support team's response to such queries and after-sales service is what keeps the customers loyal to your company.
2. Choosing a Mission Statement
A company's mission statement should be clear and concise, but it should also include a sense of customer-centric focus. Your mission statement should compel you to place clients' needs at the forefront of everything you do, from product design to pricing strategies to employee training. When your company is focused on the customer it becomes easier to provide excellent products that solve problems and provide value for your customers and employees.
3. Reliability in Service Delivery
It means consistent performance that meets all your customer's expectations all the time. Consistency means that your service delivery must meet or exceed the customer's expectations in every area of their experience with you. It's important to remember that your customers are not looking for perfection at all times; rather, they want some things to work well enough. Some things that work all the time perfectly are enough to do the trick – creating a wow product experience.
Benefits of Implementation of Salesforce Customer Service for Your Business
There are several benefits of implementing Salesforce Customer Service. First, you can use it to provide your customers with a better experience. You may also save time and money by automating repetitive processes and improving their effectiveness.
Mentioned below are a few advantages you can enjoy when you implement Salesforce Customer Service:
1. Keep Up With the Trends and Connect With Your Customers
Customer service is evolving with market changes as technology and consumer behavior change. Salesforce is an ideal tool in which you see upgrades every now and then. New features are frequently added to improve your working environment and pave the way for emerging trends.
2. Track Customer Conversations Effortlessly and Nurture Relationships
Salesforce will track the record of every conversation you have with a customer, so you can provide personalized solutions and/or analyze the information for training the staff. You can also access their data and understand their requirements and interests, so you can improvise your services or products if need be.
3. Boost Agents' Productivity
The efficiency of service personnel is regularly increased thanks in large part to workflow automation by Salesforce Customer Service. CRM functions as a productivity enhancer, from the real-time chat service to lessening the demand of customers. Another significant aspect that aids service providers is omnichannel presence. They can easily group all customers under one roof and share common solutions in one go without wasting time.
Service Cloud – Customer Service Software by Salesforce
Service Cloud is a cloud-based customer service and support solution for businesses that want to provide exceptional customer service. It helps you communicate with your customers in real-time, build relationships and grow your business through a robust platform.
You can use Service Cloud to engage with your existing customers, identify and nurture new prospects, and manage every aspect of your customer relationship from one intuitive console.
With Service Cloud, you can create a personalized experience for each potential customer while helping them understand why they should use your product/service. As a result, you can communicate with your consumers more efficiently and provide them with what they need or want before they even have the opportunity to ask!
Salesforce Service Cloud With Cloudiate
Our mission is to help companies of all sizes improve their sales and customer support operations by providing cutting-edge cloud technology at an affordable price. Each member of the team has years of expertise in the Salesforce platform, as well as other CRM systems. You can make the most of your investment with support from industry experts.
Claudiate's expertise in Salesforce Service Cloud enables you to avail excellent training and support in implementing this solution and growing your business.
Whether you are looking for installation, configuration, implementation, customization, or ongoing maintenance, you can rely on us.
Reach out today to learn more!