In this age of SaaS-dominated unicorns and decacorns, maintaining customer relationships effectively is paramount to meeting business goals. As the business scales up, preserving customer relationships becomes arduous. This gap is filled effectively by Customer Relationship Management (CRM) tools, in which Salesforce is a global leader.
According to Ascendix, Salesforce is the preferred CRM tool for 90% of the Fortune 500 companies. This figure alone conveys the capability and potential of a cloud-based CRM tool like Salesforce to help any business meet and exceed its goals.
How Salesforce is a Great CRM for your Organization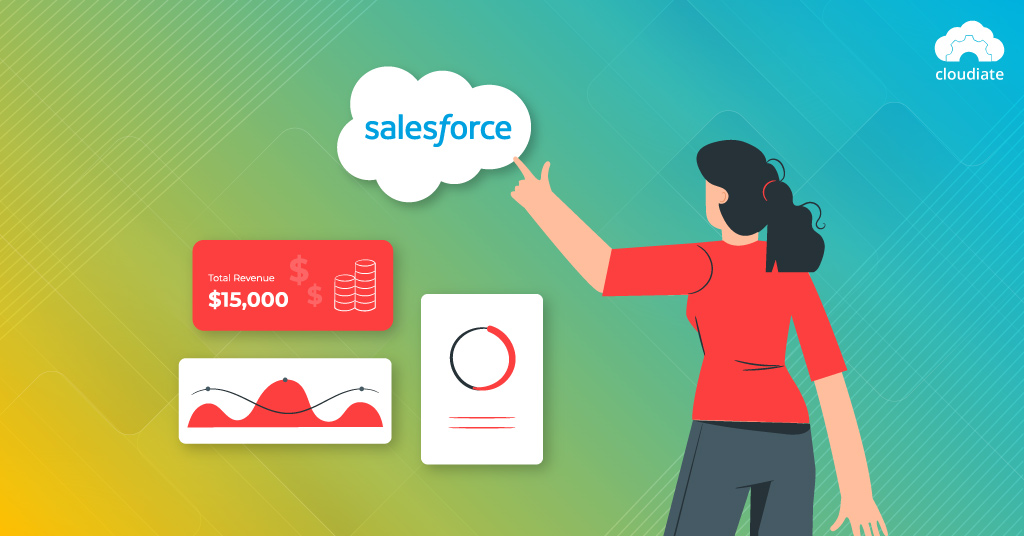 Here are four ways in which employing Salesforce is sure to boost your business efficiency and growth:
1. Level-Up Your Sales:
A company's CRM's sales function is crucial for simplifying and automating the critical steps involved in the sales process. Managing their sales pipelines becomes relatively easy and seamless when businesses rely on Salesforce consulting companies.
Living up to its name, a powerful CRM tool like Salesforce includes everything linked to sales and helps control the complete sales lifestyle, which is vital in businesses.
2. Extremely Customizable Solutions:
Since its inception in 1999, Salesforce has continually acquired other players and introduced new features that make it a versatile tool of choice for various organizational functions. These products and components are continuously supported and improved with feedback from users.
The Salesforce family boasts of some fantastic products can help you leverage the power of Salesforce in almost all the verticals of your organization. Tools such as Pardot can be used for marketing automation, Omni-Channel for prioritizing work items, Lightning for sales productivity, Service Cloud for customer support, Einstein AI for intelligent business insights, and many more.
3. A Gold Mine Of Data:
The raw customer data generated in this digital age is a gold mine of useful information that businesses can leverage to excel at what they do. You may get reliable customer information based on search history, services, and products using the full spectrum of data analysis tools within the Salesforce platform.
A Salesforce consulting company can help gain deep insight into consumer behavior through the cloud-based Salesforce platform. Businesses may quickly increase revenue by using this data and offering relevant customer service in marketing and sales.
Salesforce's Einstein AI is an exceptional tool for leveraging business insights. Click here to find out how.
4. Active Community Support:
With the growing popularity of Salesforce, enterprises, organizations, and corporations have an excellent opportunity to interact with the many Salesforce communities present worldwide. Additionally, Salesforce consulting companies greatly assist businesses in fostering meaningful connections with clients from various communities, resulting in effective and efficient cooperation.
The Benefits of Engaging Salesforce Consulting Companies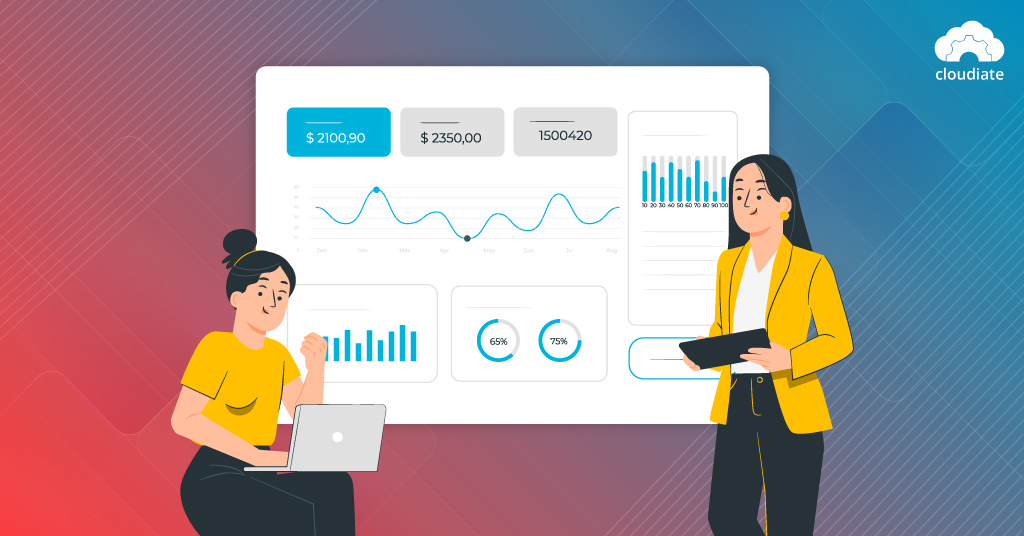 Since Salesforce consists of many valuable products and services, it can be a complex exercise to decide, employ, and manage solutions that will help your business in the long run. Engaging Salesforce consulting companies can help you achieve this and much more.
1. Deep Subject Knowledge:
Salesforce consulting companies usually have a team of certified experts who have a deep understanding of their subject. Their informed recommendations ensure you hit the ground running and waste no time in trying various services yourself to figure out which is the best for you.
2. Accurate Analysis:
A Salesforce consulting partner can analyze your organizational requirements and devise a precise deployment plan of Salesforce products and services to derive the maximum benefit for you.
3. Efficient Design:
Salesforce designers are passionate about creating human-centered experiences on their platform, And there is a design certification available for this as well.
By hiring a Salesforce consulting company, you can rest easy that Salesforce-certified UX design experts will draw up the perfect roadmap and execute customer-friendly design elements and employee-friendly productivity features in your Salesforce deployment.
4. Seamless Transition:
Salesforce Consulting companies make it effortless for a firm or corporation to quickly move from conventional tactics and techniques to the newest cloud-based services.
5. Choosing the Right Edition:
Salesforce provides five editions—Essentials, Professional, Enterprise, Unlimited, and Developer—spread across two umbrella flavors: Salesforce Classic and Lightning Experience.
These editions may appear and feel similar but differ in terms of features and cost. Some customers begin with a basic edition and upgrade to a version with additional features as their growth demands.
Choosing the Perfect Salesforce Consulting Company
Here are some things to look out for when choosing one of the many Salesforce consulting companies for your business needs:
1. Implementation Methodology:
Identify your implementation partner's methodology before hiring the ideal Salesforce consulting company. Agile-based incremental delivery is an excellent example of a tried-and-true CRM implementation strategy. It handles tasks in iterations and stages, ensuring that the project is completed on schedule, with minimal errors, and at an acceptable cost.
2. Effective Communication:
They must be prepared to engage with you and advise you in person if you have a successful business and want to discuss your company's future objectives with an expert. You may establish all of the tactics and approaches with the aid of a Salesforce consulting firm.
3. Post Deployment Support:
A Salesforce consulting company can also help manage your Salesforce deployment and provide continuous support for the users. Depending on the size and scale of your deployment, this can be a critical service to ensure smooth operations in the long run.
4. Certifications:
Certified Salesforce consultants are impeccable when deploying professional Salesforce business apps that are enormously responsive, user-friendly, dynamic, and engaging for your organization.
5. Budget:
Lastly, check whether the pricing quoted by the consulting company falls within your budget. They should be open to suggesting options that you find affordable.
Conclusion
If Salesforce is a superpower, then Salesforce consulting companies are wizards who can teach you to harness these powers for maximum benefit. However, there are tons of Salesforce consulting companies, and choosing the right partner is the most critical decision you will need to take before you begin this journey.
Cloudiate is a well-rounded Salesforce consulting company with certified experts and Salesforce professionals who can analyze your requirements and deploy the right Salesforce products to help your business grow. You can read some of our client testimonials and know more about the company here.