Salesforce is a powerful platform that can help businesses of all sizes grow and succeed. However, to get the most out of Salesforce, businesses need to partner with a qualified Salesforce implementation partner. When you find the right Salesforce partner for you, your business can leverage all the amazing services on offer to give your company that edge against competitors who are stuck using outdated, legacy services!
This article highlights the various DO's and DON'Ts to look out for when you are trying to hire a Salesforce Partner to help you. But before that, let's look at how a valuable Salesforce partner can help businesses. Let's begin!
Key Aspects to Find the Right Salesforce Partner
The Salesforce family of products and services are so extensive that one can easily feel spoilt for choice!
This is where a good Salesforce partner can assist businesses in understanding their needs and choosing the right Salesforce solution for their needs. They can also aid businesses in evaluating different Salesforce solutions and compare features, pricing, and support options.
Here are some key aspects you must consider:
1. Implement Salesforce Successfully
While Salesforce can be a complicated technology to customize, configure and deploy, suitable partners can help businesses drive successful implementations and troubleshoot any problems that may arise.
2. Train Employees on How to Use Salesforce
Salesforce partners can support companies in training their employees on how to use it to extract the maximum possible benefit.
3. Provide Live Support And Maintenance
They can provide real-time support and maintenance for Salesforce. With help on troubleshooting, upgrades, and customizations, you can rest assured that you are always in secure hands with experts working behind the scenes to keep everything in order.
4. Result In Reduced risk
Working with a Salesforce partner can assist businesses in reducing the risk of implementing Salesforce as they carry tremendous experience with Salesforce and can help businesses avoid common pitfalls and mistakes.
5. Lead Faster Implementation
A useful Salesforce partner can aid businesses in implementing Salesforce faster than they could on their own. This is because of the resources and expertise they have to get the job done quickly and efficiently.
6. Get Improved ROI
A suitable Salesforce partner can help businesses improve their ROI from Salesforce. This is because they drive businesses to get the most out of Salesforce and achieve their specific goals.
DO's When You Are Trying to Find A Salesforce Partner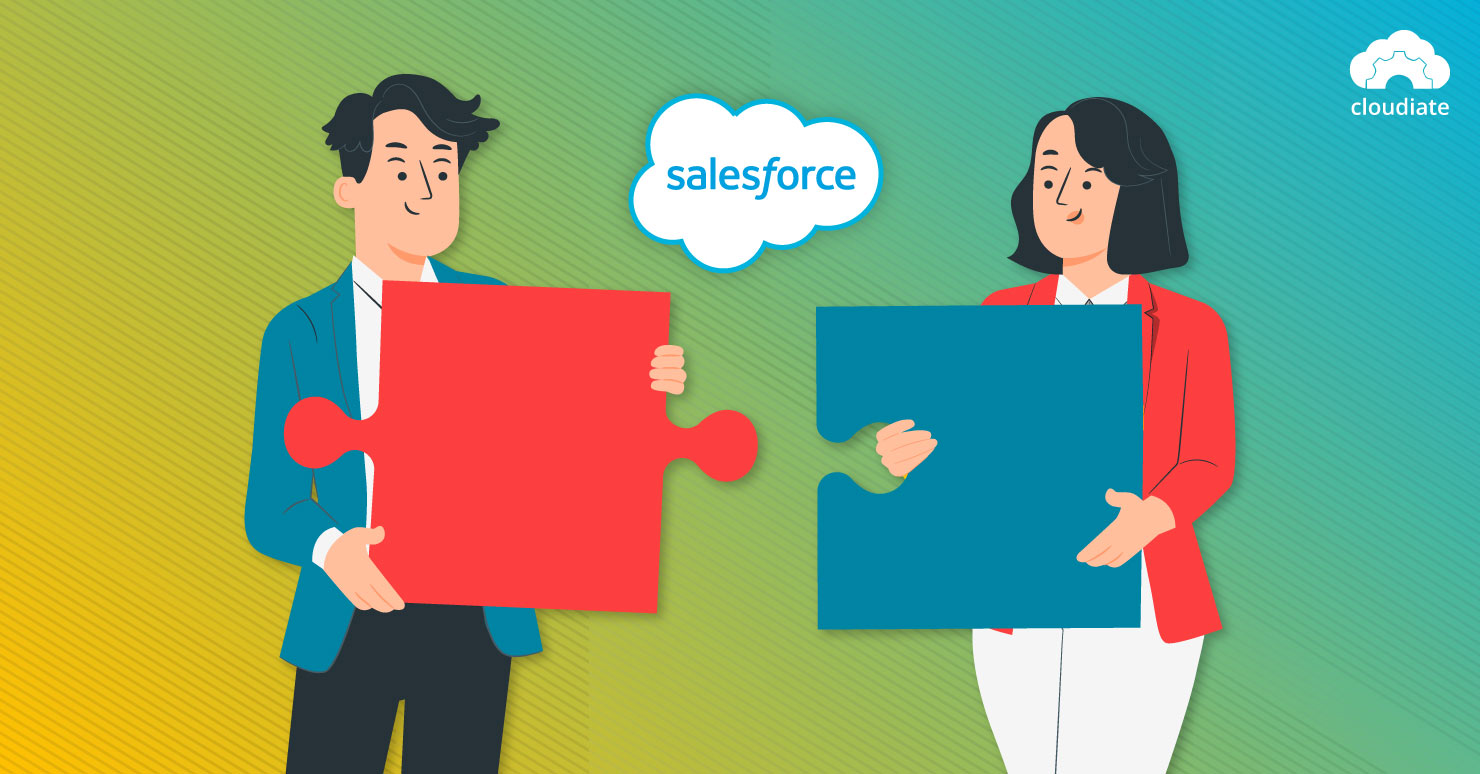 To find a Salesforce partner may be a task, but finding a good one can be critical for businesses that wish to get the most out of Salesforce. Here are some DO's and DON'Ts to remember when trying to find a Salesforce partner:
1. Do your research
There are many Salesforce partners out there, so it's important to do your research and find one that is a good fit for your business. Consider factors such as the partner's experience, expertise, client reviews and track record.
2. Get multiple quotes
Don't just go with the first Salesforce partner you find. Get multiple quotes from different partners so you can compare prices and services. This way, you can have alternatives if you need to reject some quotes.
3. Ask for references
Ask the Salesforce partners you are considering for references from current and past clients. This will give you a fair idea of what it's like to work with them and the quality of their work.
4. Make sure the partner is certified
Salesforce partners must be certified in order to sell and implement Salesforce solutions. This certification ensures that the partner has the knowledge and expertise to help you fully leverage Salesforce.
5. Be clear about your goals
Before you start working with a Salesforce partner, it's important to be clear about your targets. What do you hope to achieve by implementing Salesforce? Once you know your desired outcomes, they can assist you in developing a realistic plan to achieve them.
6. Be Collaborative
After choosing a Salesforce partner, it's critical for you to be involved in the deployment process. This way, you can confirm that the solution meets your needs.
7. Be Patient
Implementing any Salesforce service can be technically challenging and can take a long time. Be patient and collaborative with them to make sure everything is smooth.
8. Ensure they understand your industry domain
Salesforce is a powerful platform, but finding a partner who understands your industry and can help you tailor the solution to your specific needs is important.
9. They should provide support
After successful Salesforce deployment, it's useful to have a partner who is committed to providing ongoing support. This way, you can get support when you need it.
DON'Ts When Trying to Find A Salesforce Partner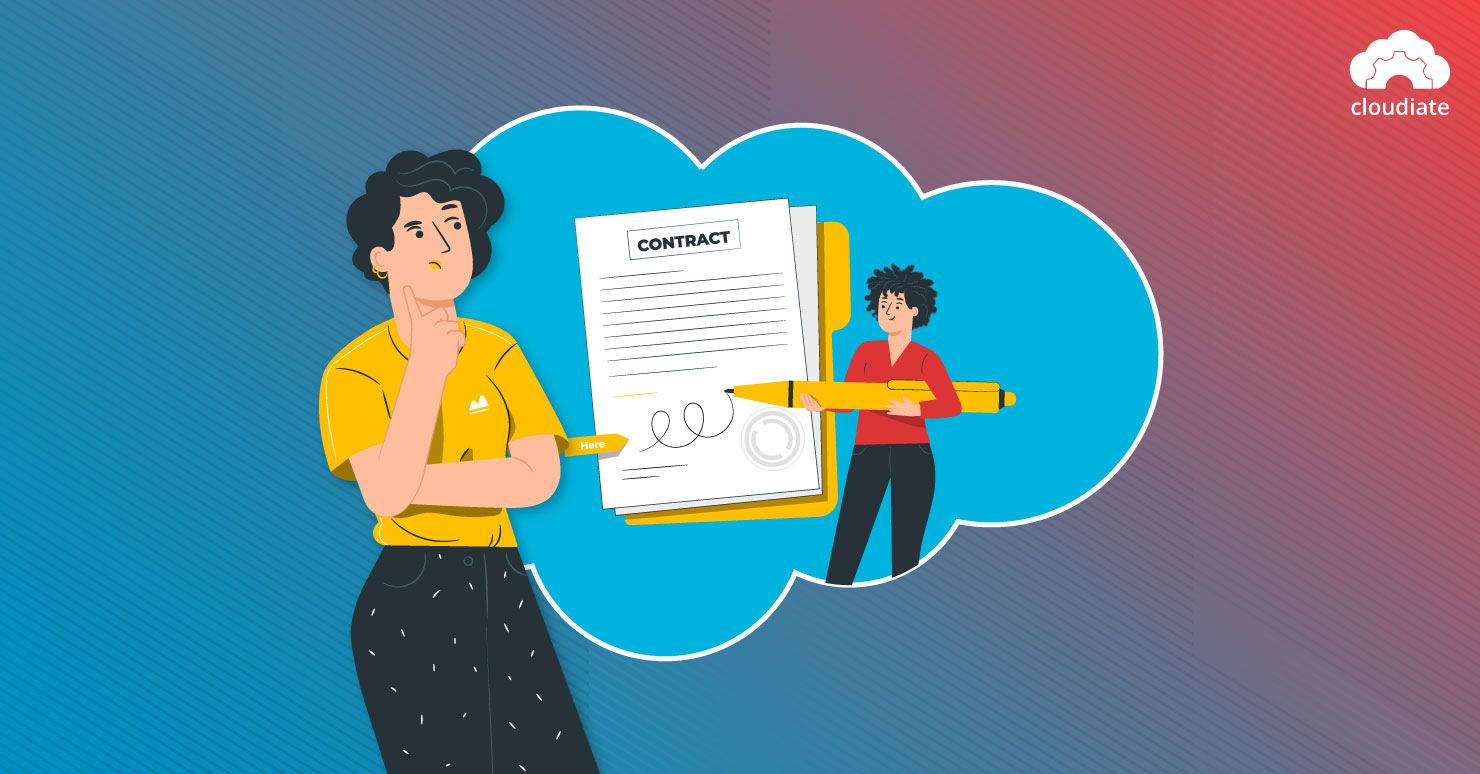 The list of DON'Ts is fairly simple as it highlights a few key things you need to be wary of, as follows:
1. Don't choose a partner based on price alone
It's important to consider the overall value of the partner's services, not just the price. A more expensive partner offering better service and support may be a better investment in the long run.
2. Don't sign a contract without reading it carefully 
Before signing a contract with a Salesforce partner, read it carefully and understand all of the terms. This will help you avoid any surprises down the road.
3. Don't be afraid to ask questions: 
Don't be afraid to ask if you have any questions about Salesforce or the Salesforce partner you are considering. The partner should happily answer your questions and help you make the best decision for your business.
Final Note
In conclusion, while there's no one-size-fits-all approach to finding a Salesforce partner, by following these DO's and DONT's, you can certainly find a good one that is best for you and can assist you in unleashing the full potential of Salesforce and growing your business.
Cloudiate is a certified Salesforce implementation partner that enables businesses of all sizes to get the most out of Salesforce. With over 10 years of experience, Cloudiate has a proven track record of success with its clients using all the tools Salesforce offers. Check out our client success stories to see how we can help you.
Contact Cloudiate today to learn more about how they can help you unleash the full potential of Salesforce and grow your business.